Dropbox
From IndieWeb
This article is a stub. You can help the IndieWeb wiki by expanding it.

Dropbox is a file hosting silo that provides js;dr URLs for the files hosted there that display just file name and a spinner unless you load some number of scripts from various domains.
Static domain hosting
There are several guides and services on how to use Dropbox to host your website:
Guides
Services
Possibly Abandoned
Storage and Transfer
Some software uses the Dropbox API to as backup storage or as an intermediate stop on the way to a CDN or other web host.
Indieweb Examples
Criticism
Not recommended for static hosting
I would not recommend hosting a static site on Dropbox. It's possible but it's not the intention and is not well-supported. GitHub Pages is a better free option Kylewm.com 12:57, 18 September 2014 (PDT)
Doubtful longevity
In 2015-12, Dropbox announced they were shutting down two apps they maintain—email app Mailbox (in 2016-02) and photo app Carousel (2016-03). This raises questions about the longevity of other Dropbox-provided services.
js dr file URLs
Dropbox URLs to files are js;dr and require executing a bunch of script across various domains just to see a JPG, e.g.: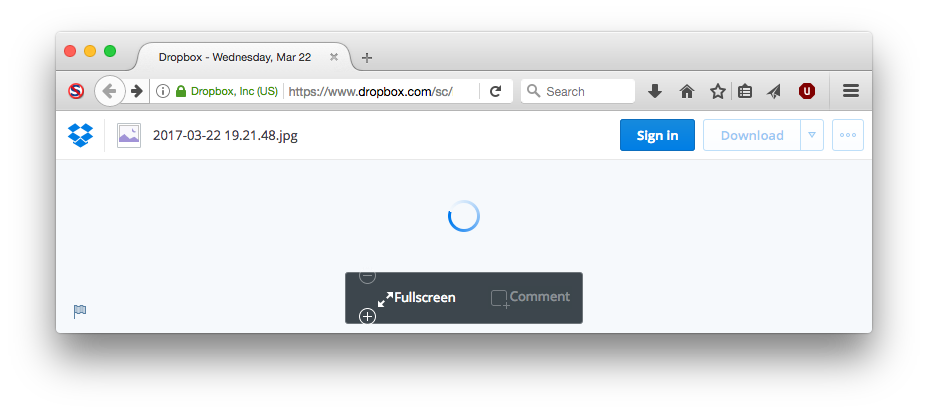 See Also