watch
From IndieWeb
This article is a stub. You can help the IndieWeb wiki by expanding it.

A watch is a semi-passive type of post used to publish that you have watched a video — typically movie, TV show, or other video recordings.
IndieWeb Examples
Ryan Barrett
Ryan Barrett keeps track of movies and television he's watched, wants to watch, liked, were ok, did not like, etc. on his personal site snarfed.org:
Chris Aldrich
Chris Aldrich has checked into shows manually in the past. When Shazam allows easier identification, he uses that as part of his workflow, particularly because it aids in the identification of the episode details.
gRegor Morrill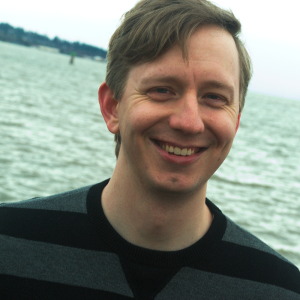 gRegor Morrill has posted notes while watching things, without thinking of them as watch posts at the time.
After recent discussion I am thinking about it more and experimenting with intentional watch posts. It's still a note, it just starts with "Watched":
As of 2017-03-30, I'm trying out "want to watch" posts:
Eddie Hinkle
Eddie Hinkle actively checks into shows using watch posts on his site. He is thinking through possible way to markup with prototype microformats.
Proto examples
Tantek
Tantek Çelik has a wiki page that happens to have films / TV shows that he has watched that he recommends.
Silo Examples
Netflix
Netflix keeps a list of everything you've watched with timestamps.
IMDb
IMDb is apparently supporting a beta (marked as such on 10/7/16, and possibly before) checkin functionality though it doesn't have a permalink structure available for POSSE or PESOS.
tvtag
tvtag (aka getglue) enabled checkins for TV and movies
Telfie
Allows checkins for TV and movies, but doesn't provide permalinks for individual checkins.
Trakt.tv
Trakt.tv has an API that allows checkins for TV and movies, integrated into many apps across web browser extensions and various mobile platforms. They also use the verb scrobble to indicate what one is watching on a variety of platforms.
Letterboxd
Letterboxd is a silo focused on your film library and movies you've watched. It supports creating lists, following others, and logging when films were watched. Import of data from IMDB is also possible.
Miso TV
Miso TV is a former silo that allowed checkin for TV
Brainstorming
Similarly there could be "to watch" posts. E.g. Netflix has a queue where you can put things you want to watch.
IMDB.com supports a "watchlist" (akin to a bookmark and they actually use a bookmark logo) with a public/private toggle that also includes an export feature. They also have lists, reviews, and ratings for a more thorough workflow.
Shazam is occasionally able to listen to a TV show or movie (typically popular networks/top 100 shows) and identify it and then allow one to share the "checkin" to other social networks via mobile. Unfortunately it's not always very reliable.
Similar to reading, one could use emojis to add some context, particularly for syndicating to Twitter:
📺 Television
🎞 Film Frames
🎫 Ticket (for checking into a physical theater, or music concert/other event)
🎟 Admission Tickets (similar to Ticket above)
Other possibilities:
📽 Film Projector
🎬 Clapper board
See Also