Super Follow
Jump to navigation
Jump to search
This article is a stub. You can help the IndieWeb wiki by expanding it.

Super Follow is an experimental Twitter feature for a form of paid subscriptions and special badge applied to your icon to indicate that you are a super follower.
Silo Examples
Only Twitter for now, though Instagram is developing something similar.
Twitter
Example Twitter profile https://twitter.com/chrismessina with a purple "Super Follow" button: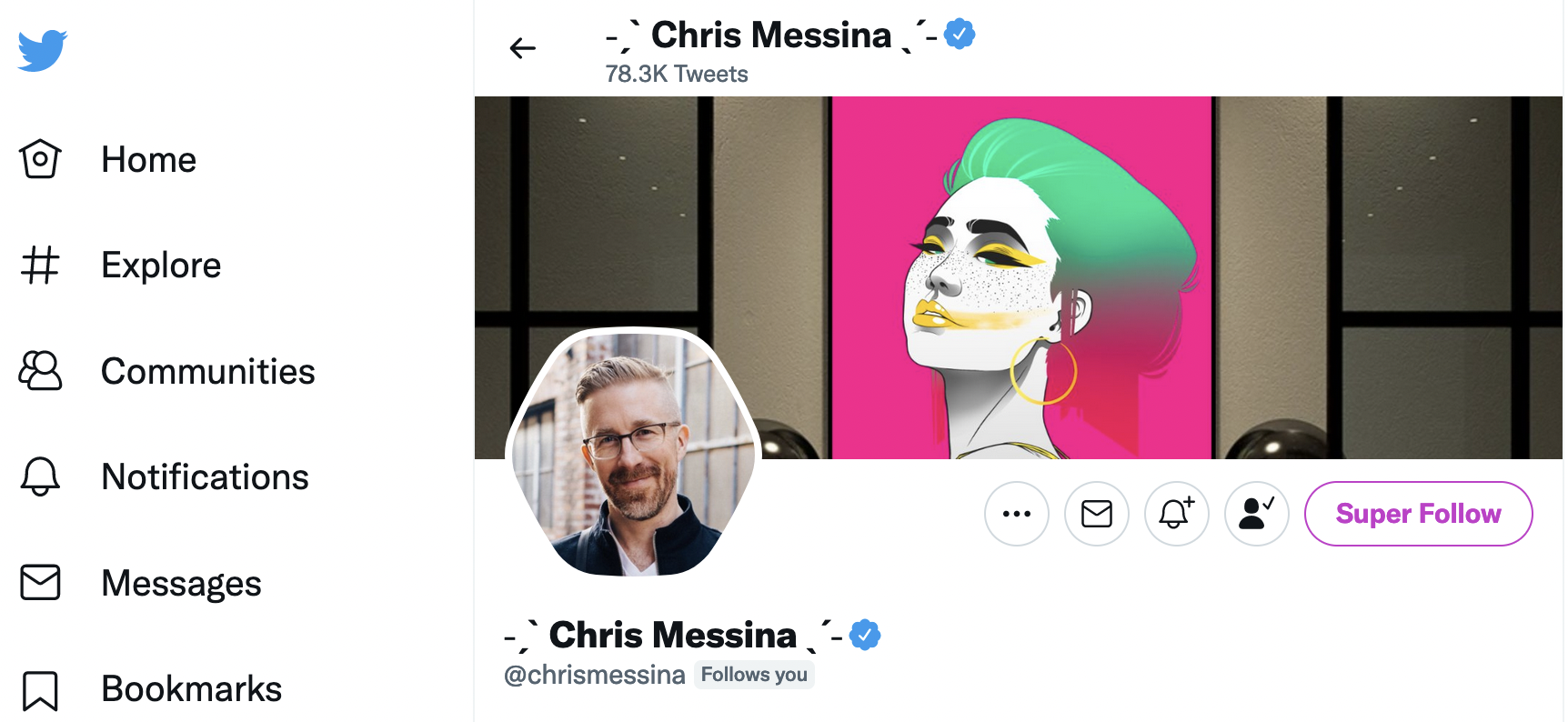 See Also