events/2019-10-25-redecentralize
From IndieWeb
Re­decentra­lize Conference 2019
When

…

Where

4th Floor Studios

,

255–259 Commercial Road

,

London

,

E1 2BT

URL
Interested in a fairer, freer web and net? Working on decentralisation? Care about privacy, autonomy and our future digital infrastructure? Learn, compare experiences, bounce ideas, share challenges and lessons learnt, hatch collaborations, plan campaigns and start projects.
IndieWeb Participants
IndieWeb Related Sessions
10:45 Lightning Talks
12:00 IndieWeb Standards & Methods led by Kevin Marks
14:00 Mapping the space led by Gerben, Tantek Çelik participated, discussed how IndieWeb documents project pages, bar of there should be someone real using it, preferably the creator(s), on their personal sites
...
...
Adjacent Events
Photos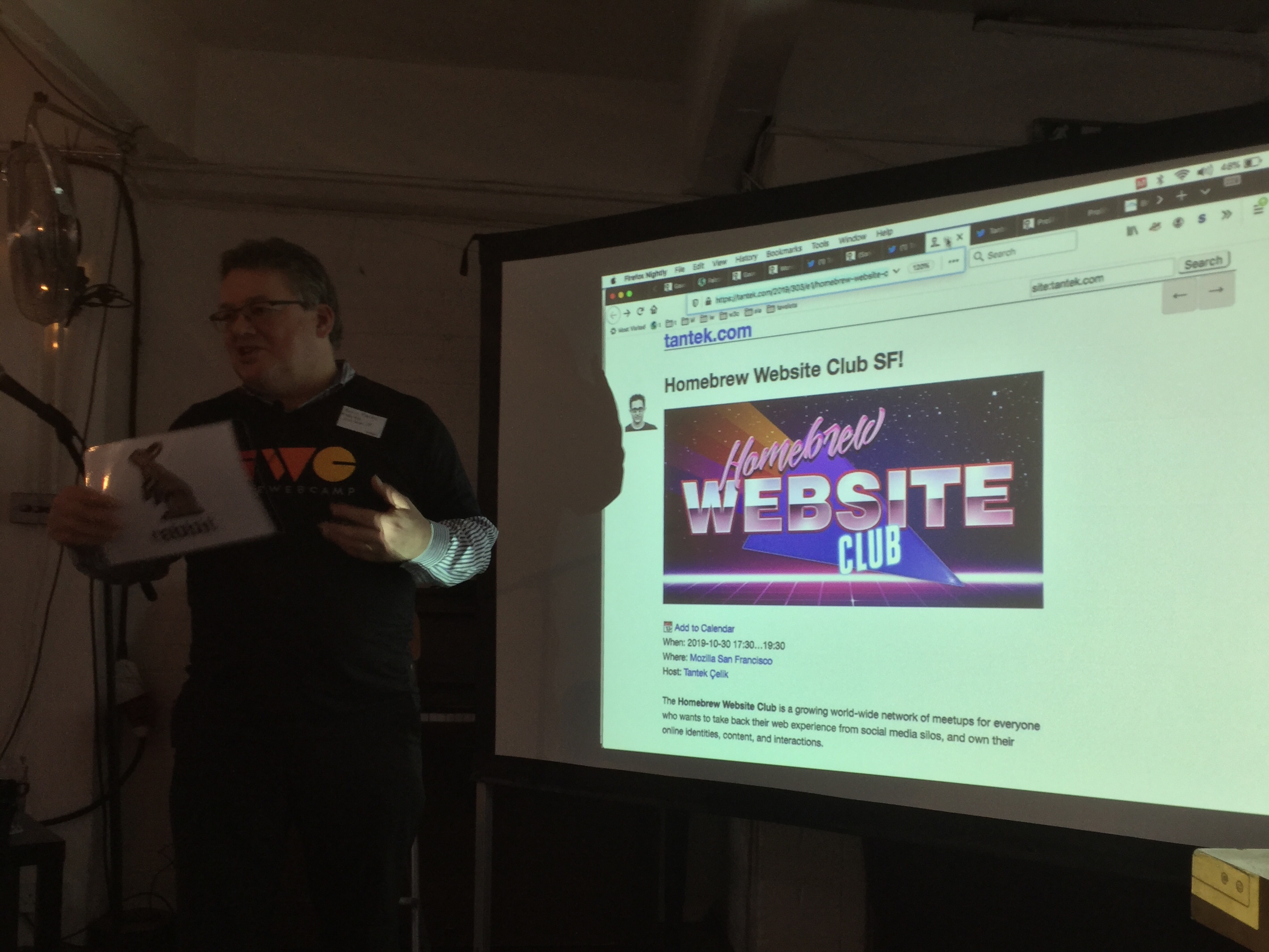 Posts About
See Also