events/2019-12-15-goif-meetup
From IndieWeb
Global Open Initative Foundation Meet Up
Details
Join us for an evening of IndieWeb training, learn how to create events on indieweb events page
Any questions? Ask in the chatroom! More…
When
from -: IndieWeb meetup!
• optional quiet writing hour for the venues that explicitly have it.
All times are local, unless otherwise noted in venues.
---
Where
Online, Using Google Hangouts...Link TBD
---
Just show up, and feel free to RSVP by adding yourself below:
Mustapha Sunkanmi / Sunkanmi12
Masssly / Mohammed
Sadik
Emmanuel
Zita
Nawaf
Maxwell
Harriet
myss meera
Sani
---
Notes
Let us know you're here (First Name / Wikipedia username / Affiliation / Twitter)
Mustapha Sunkanmi / Sunkanmi12
Agenda
Mailing list
Copyrights
Notes
Masssly - Announced the community mailing list where everyone can join:goifoundation-community@googlegroups.com
There were many questions surrounding image copywriting.
Mustapha - My image on Wikipedia was deleted. How do I resolve it?
Zita asked for the link to the image but it appears Mustapha was sent copyright warning notifications on their talk pages but they didn't see it.
Kinvidia asked about reusing existing commons images.
Masssly - it is allowed to modify the existing images on commons and reupload them, once the new one is renamed and looked distinct from the old. There is a cropping tool at the Commons sidebar that makes it even easier to do this.
Sadik explained the different copyright licenses available
Emmanuel - how do we upload new images
Maxwell suggested that we add a live training segment to the monthly community calls, and make slides available.
Sadik seconded the suggestion and added that we can use the first 30 minutes for this training and the next 30 minutes to talk about other items on the agenda.
Nadine asked about we could support her to make contributions? Nadine says she had challenges with data and shes not also able to type on her computer.
Masssly explained that we currently do not have the capacity to support community members with data purchases, but if there are unique instances where the said community member has shown some dedication and can prove the need to be supported with data, the leadership can come up with something to help.
Nadine asked when our next project comes off. "In the past, some of us have had the chance to learn how to edit at editathons, but those are not happening anymore.
Masssly explained that our scheduled program for November 2019 didn't happen for some reasons but plans are far advanced to organize many events in 2020.
Masssly - Our next confirmed events happens on February 21 at the Balm Library at the University of Ghana where we're specifically going to
Train librarians about how Wikidata triple statements are organized and guide them to use that knowledge to create/contribute bibliographic data to Wikidata Train librarians to write basic SPARQL queries (examples will concern Library properties) Train librarians how to use Scholia as a tool for visualizing WikiCite data
Masssly - The event is a closed one open only to 30 librarians in Ghana.
Masssly - called for suggestions as to which in institutions we should invite to participate.
Masssly - we currently anticipate the librarians from UG and MIST to come, but we'll send out invites in the coming weeks.
The question was asked about an end of year get together.
Masssly - (amidst) We're not able to organize one this year, but when we do get funds for that in the coming years, we will do so.
Sadik - We can also consider cheering ourselves up during our next editathons, not necessarily at the end of the year.
Many folks sought clarification about the differences between Wikidata, Wikipedia and other projects
Masssly explained the differences between the Wikimedia projects.
Meeting audio on SoundCloud: https://soundcloud.com/abdulai-mohammed-sadat/december-community-call-global-open-initiative-foundation Zita -
Photos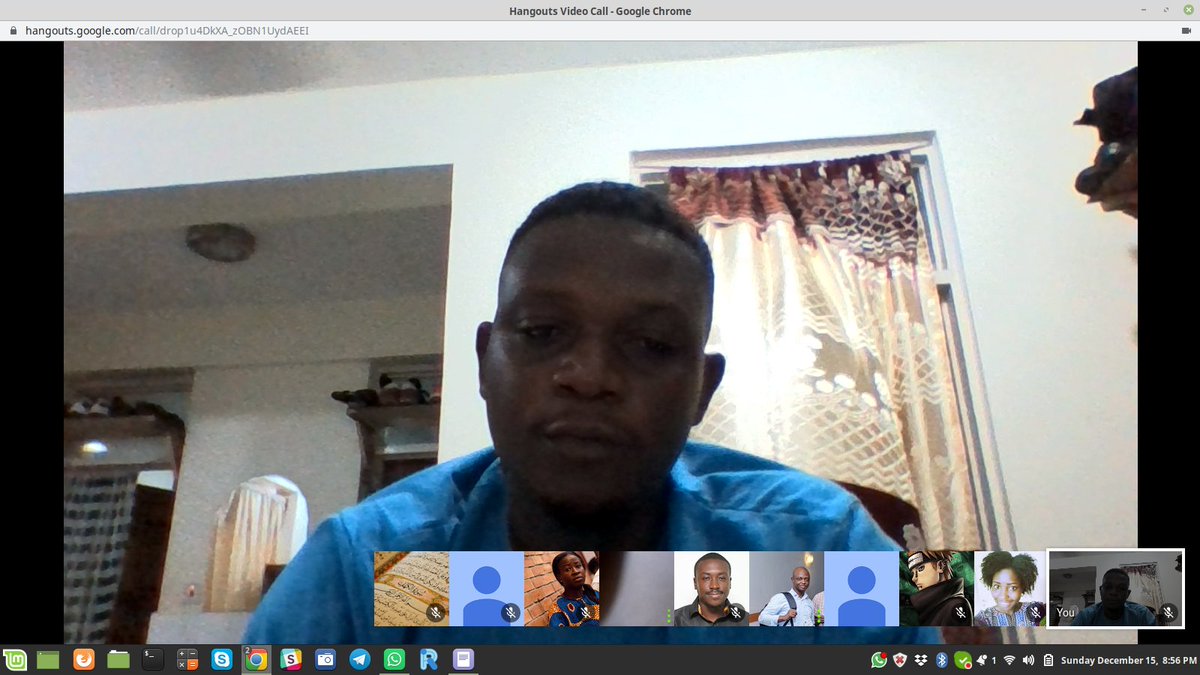 Blog Posts