HELLO my URL is
Jump to navigation
Jump to search
This article is a stub. You can help the IndieWeb wiki by expanding it.

HELLO my URL is is a parody of the typical "HELLO my name is" nametag that was popularized at early SXSW Interactive festivals where most of the participants had their own web site (URL) and actively blogged on it (before the rise of popular silos) and most recently is on a t-shirt you can buy to express your place on the IndieWeb: https://teespring.com/my-url-is .
See: https://www.flickr.com/photos/tantek/galleries/72157630936892646/
2003 (earliest known photo - please update you have earlier!)
T-Shirt
2015: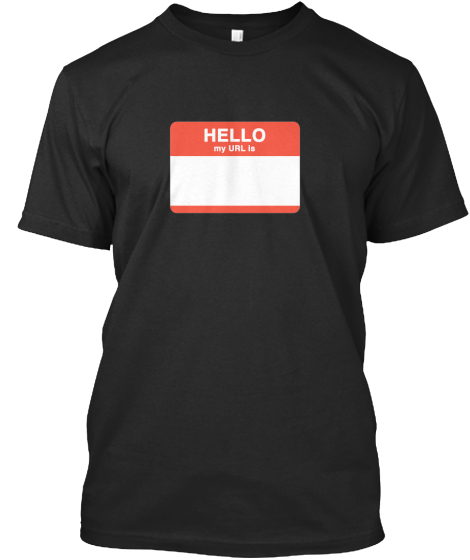 Podcast
My Url Is is a podcast started in 2018 by
Eddie Hinkle. It features a new guest every episode to talk about how they got involved with the IndieWeb and what hopes, goals and aspirations they have for the community and for their website. The guests are a combination of those both new to the IndieWeb and those who have helped build it from the beginning.
See also