meetup.com
Jump to navigation
Jump to search
This article is a stub. You can help the IndieWeb wiki by expanding it.
Meetup.com is an event silo for creating and/or finding small gatherings in your local community who share your interests, sometimes used by some Homebrew Website Club cities to organize local HWC meetups, acquired in 2017 by WeWork.
POSSE to Meetup
Features
(this section is a stub, please expand it if you're a user of meetup.com)
create groups
create events in groups
join groups
updates for new events and content from events groups
...
Discovery of nearby events
When logged in, the homepage displays nearby events based on your selected location and proximity. Location could be changed by searching a city name or postal code. Proximity could be changed to 2, 5, 10, 25, 50, 100, or "any distance." Selecting a date in the calendar on the right side would filter events for that date only.
This screenshot was taken 2020-03-31.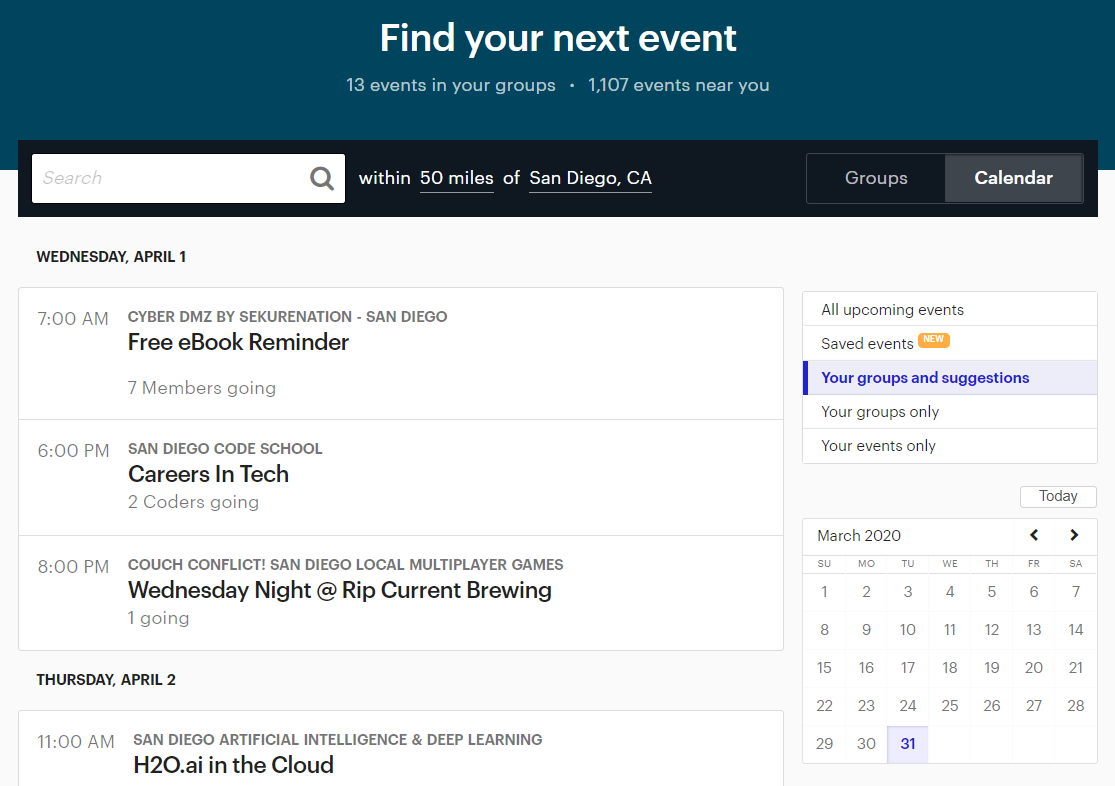 When not logged in, the homepage displays a search field and location drop-down. The location drop-down may remember your previous selections using cookies.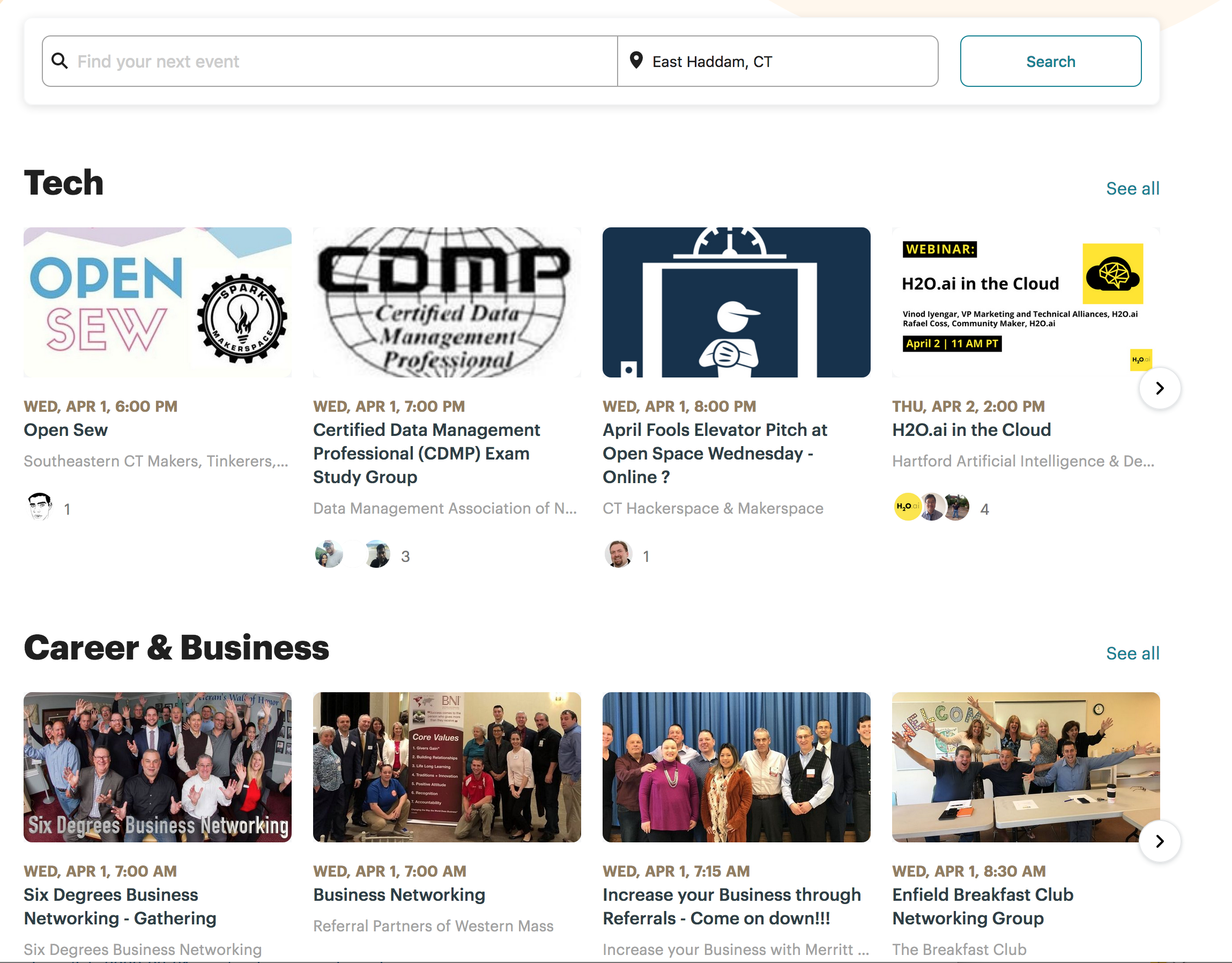 Criticism
They are quite expensive; once a meetup group reaches a certain size they charge money to the group organizers, and the prices are a lot for the features they offer.
Ever since WeWork bought them out they've been trying to find more ways of monetization, for example charging $2/RSVP or charging for API access.
Several accessibility concerns have been raised with the platform as a whole. In November 2022, seemingly to try and counteract these issues, Meetup added an accessibility overlay to the site. Overlays are highly controversial and broadly seen as an anti-pattern by accessibility specialists, so this was met with strong condemnation. After initially removing the overlay due to the backlash, they quietly reinstated it a day later.

"Welp, time to reconsider @Meetup as a platform for accessibility / disability meet-ups. I have no interest using a platform that knows so little about the community it regularly serves." @aardrian
Wordpress Accessibility Meetup look to move away from the platform in response: Meetup.com raises concerns with new accessibility overlay
Alternatives
Hosted services:
IndieWeb alternatives:
See Also