Vimeo
From IndieWeb
This article is a stub. You can help the IndieWeb wiki by expanding it.

Vimeo is a video hosting silo and recently started errantly removing independent content that happened to mention the word "Pixels".
See: https://torrentfreak.com/anti-piracy-group-hits-indie-creators-for-using-the-word-pixels-150808/
Issues
Unknown problems with playback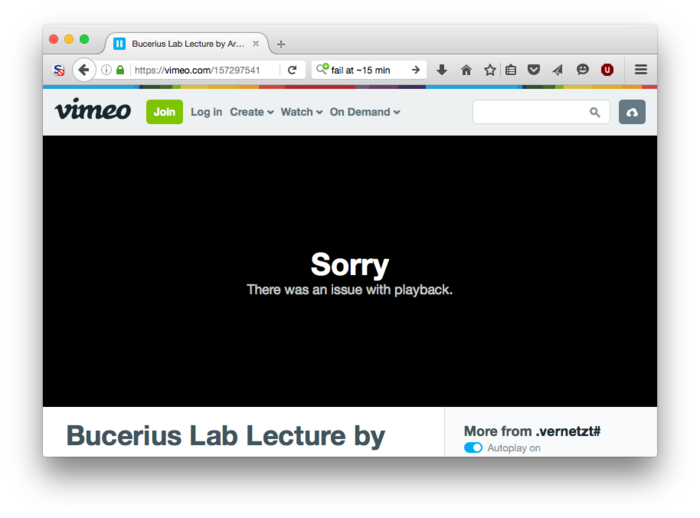 Sorry
There was an issue with playback.
After watching a video for ~15 minutes, Vimeo suddenly stopped with a vague error message.
See Also