webmention.herokuapp.com
From IndieWeb
This article is a stub. You can help the IndieWeb wiki by expanding it.

webmention.herokuapp.com is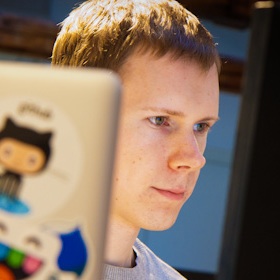 Pelle Wessman's Webmention endpoint as a service, for both receiving and displaying (via JS embed) webmentions.
Purpose
Make it easy for people with either no backend, such as the ones on Jekyll-style sites, or who can't easily add Webmention support to their backend to still receive and show webmentions.
Feature highlights
Javascript embed that makes it as easy to show received webmentions as to eg. include a Disqus comment form
Realtime webmentions – new webmentions are pushed to the browser
Upcoming: Salmentions support, tracked in #21
Upcoming: Full SWAT0-support, tracked in SWAT0 milestone
+ more
Used technologies
See Also