2016/NYC2/indiewp
From IndieWeb
WordPress core IndieWeb support was a session at IndieWebCamp NYC2 2016 about what could WordPress core support in the future to better support the IndieWeb.
The etherpad was https://etherpad.indieweb.org/indiewp, but no notes were taken.
Video at: https://youtu.be/H0Hq2NDdhEM?t=2h46m48s
---
When: 2016-08-27 16:30
Participants
Aaron (session facilitator)
Tantek Çelik (provided IndieMark overview/explanation as possible guidance for future WordPress support)
... more - add from photo below!
Notes
Photo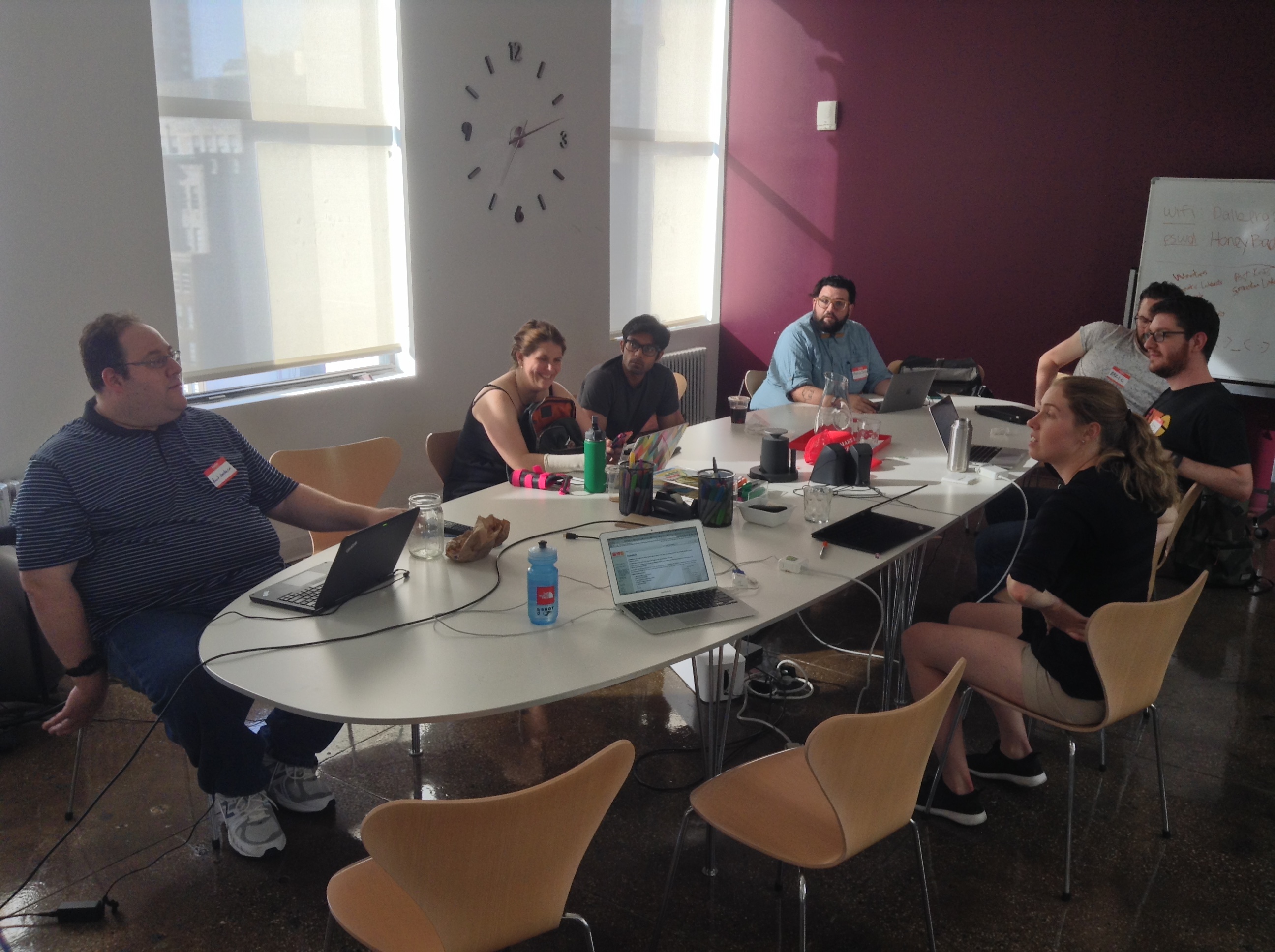 Photo by session participant
Tantek Çelik (not pictured)
See Also