2016/NYC2
Jump to navigation
Jump to search
See IndieWebCamp NYC for the most recent and a list of all past IndieWebCamps in NYC!
IndieWebCamp NYC2 2016 is a two-day maker event for creating and/or improving your personal website. All levels welcome! One of several 2016 IndieWebCamps and the fourth IndieWebCamp in NYC!
Summary
When

to

Where

Dalberg Global Development Advisors NYC

,

99 Madison Avenue, Floor 17 (29th & Madison)

,

New York City

, NY.

URLs

Livestream

Etherpad
RSVP
Optional:
Additional event tracking:
Schedule
Day 1 Discussion
Day 2 Hacking

Day 1 is about discussing in a BarCamp-like environment. Bring a topic you'd like to discuss or join in on topics as they are added to the board.

Day 2 is about making things on and for your personal site! Work with others or on your own.

09:00 Organizer setup
10:00 Doors open
10:15 Introductions and demos
11:00 Building Blocks
12:00 Session scheduling
12:30 Group photo & Lunch
13:30 45 Minute Sessions
17:00 Day 1 closing session, break, meetup later for dinner

09:00 Organizer setup
10:00 Doors open
10:10 Day 2 kick-off, session scheduling
10:30 Hack sessions
12:00 Lunch
13:00 Hack sessions continue
16:00 Demos
17:00 Day 2 wrap up
17:15 Camp closed!
Photos
Day 1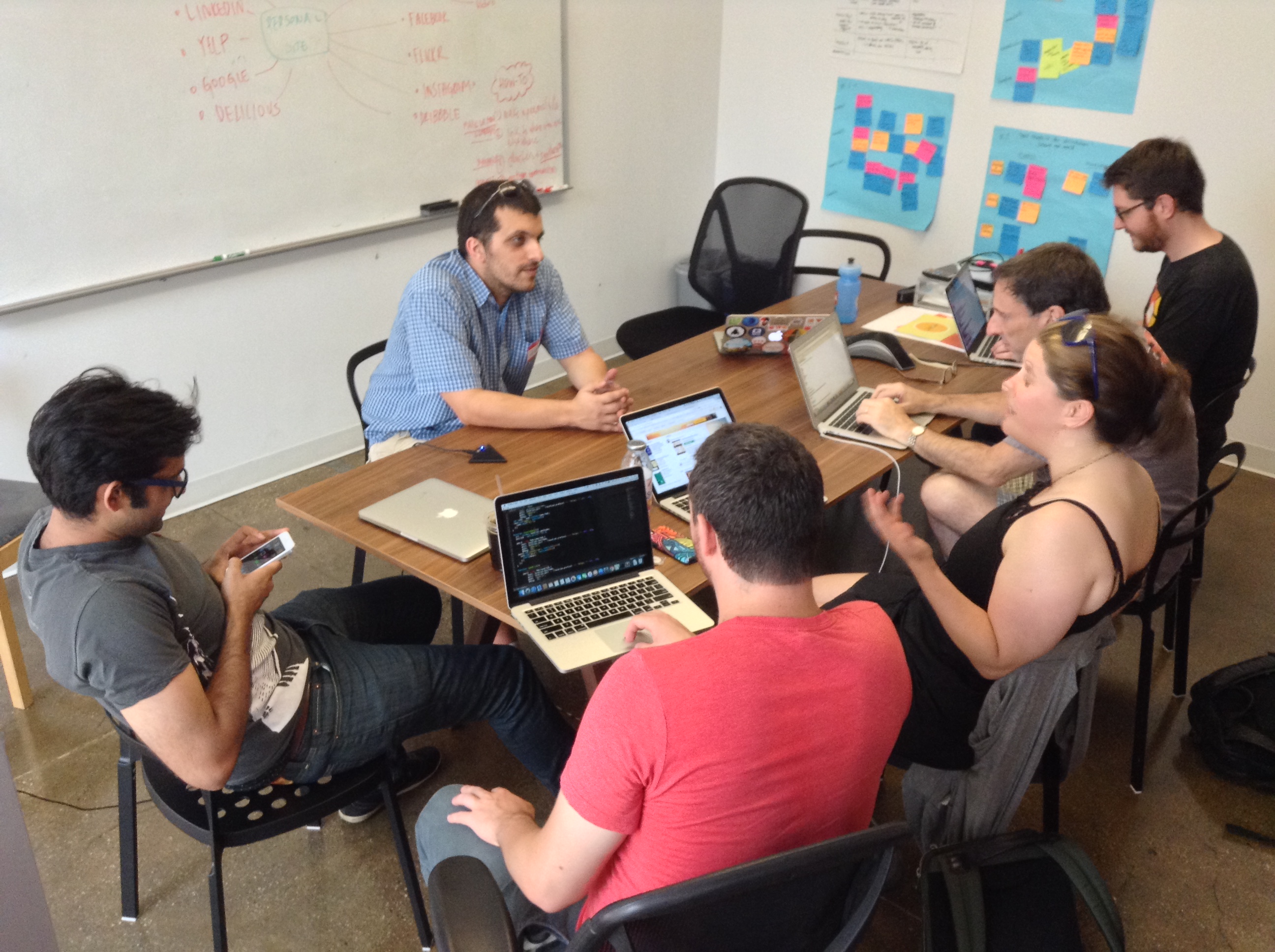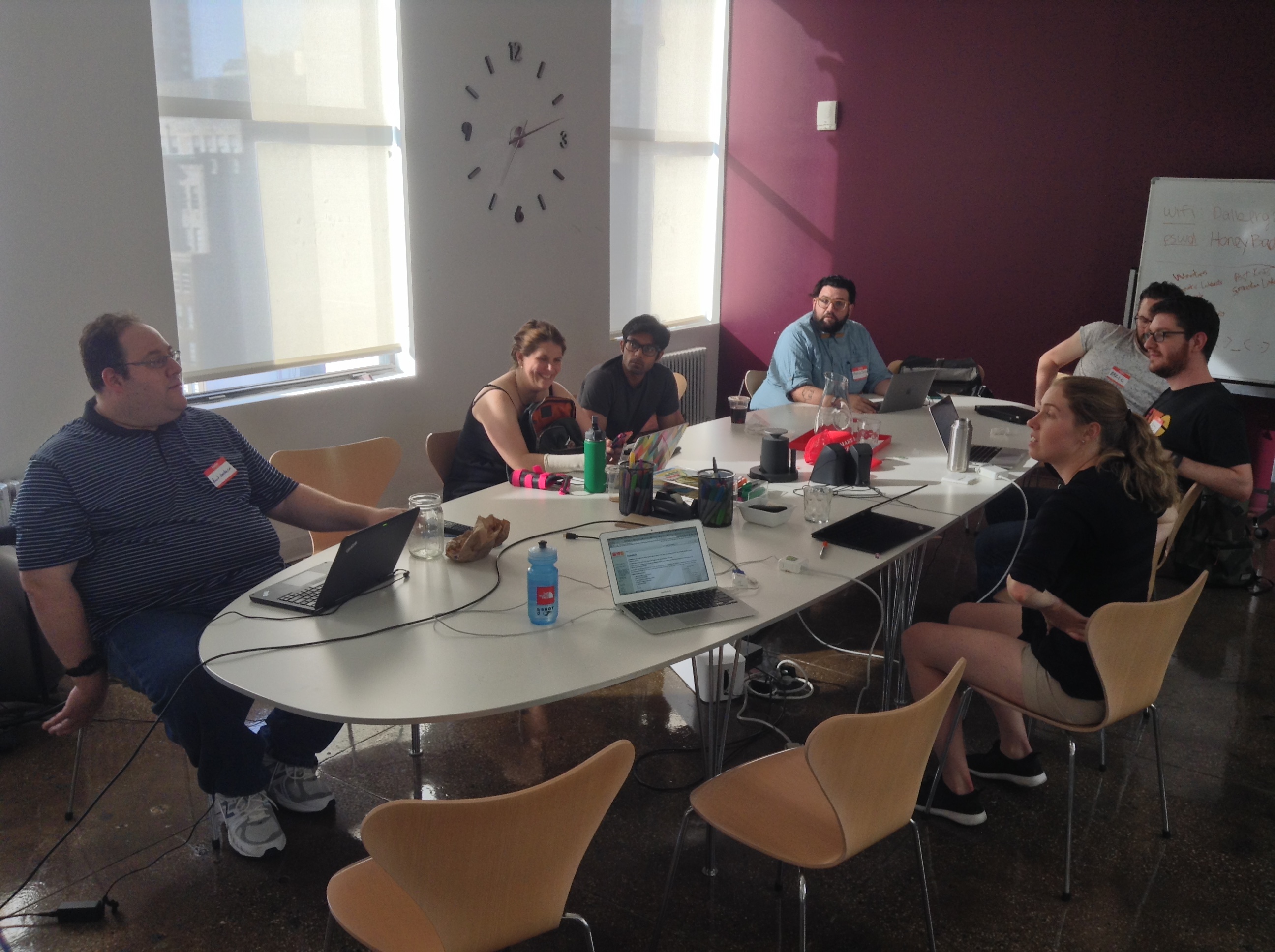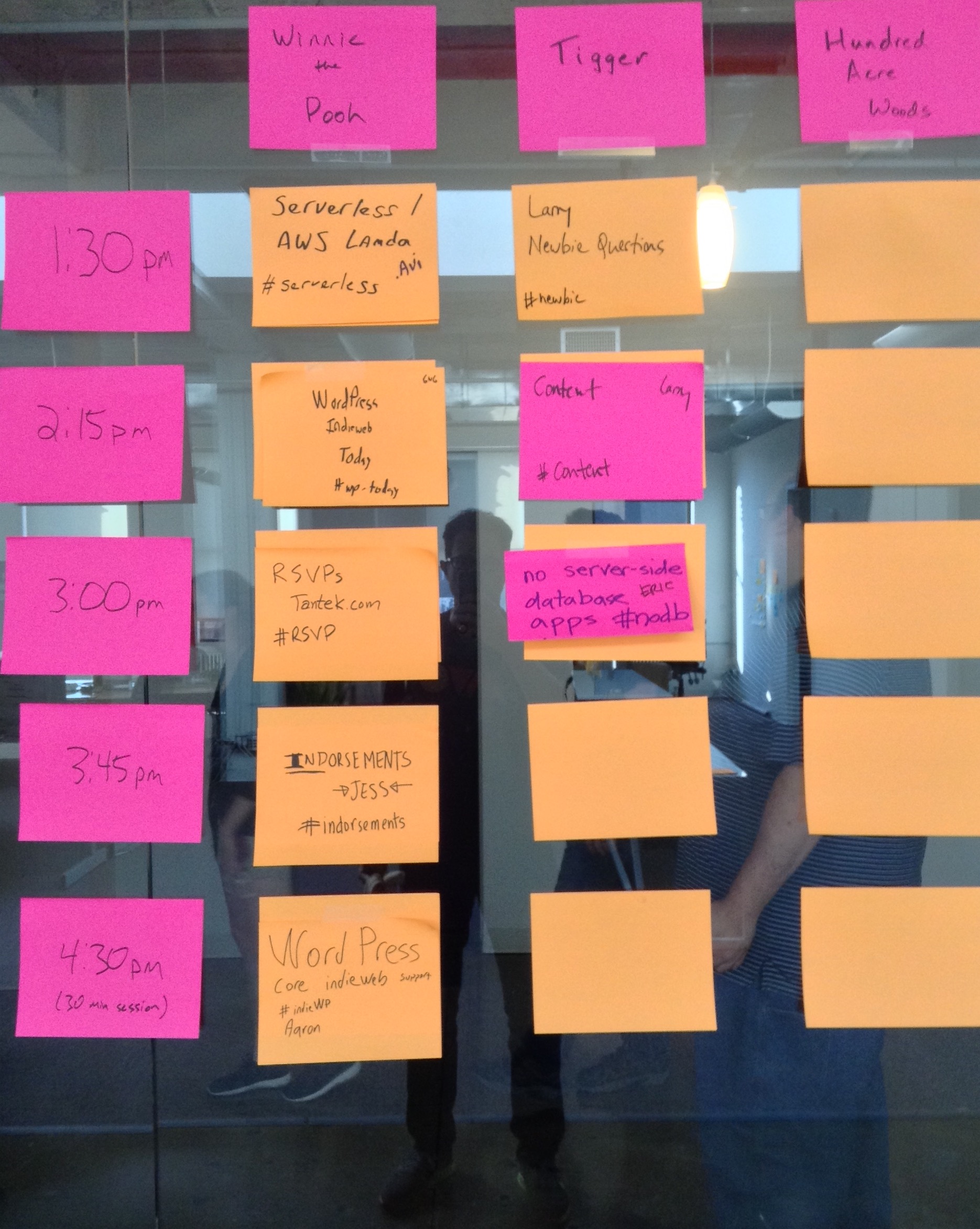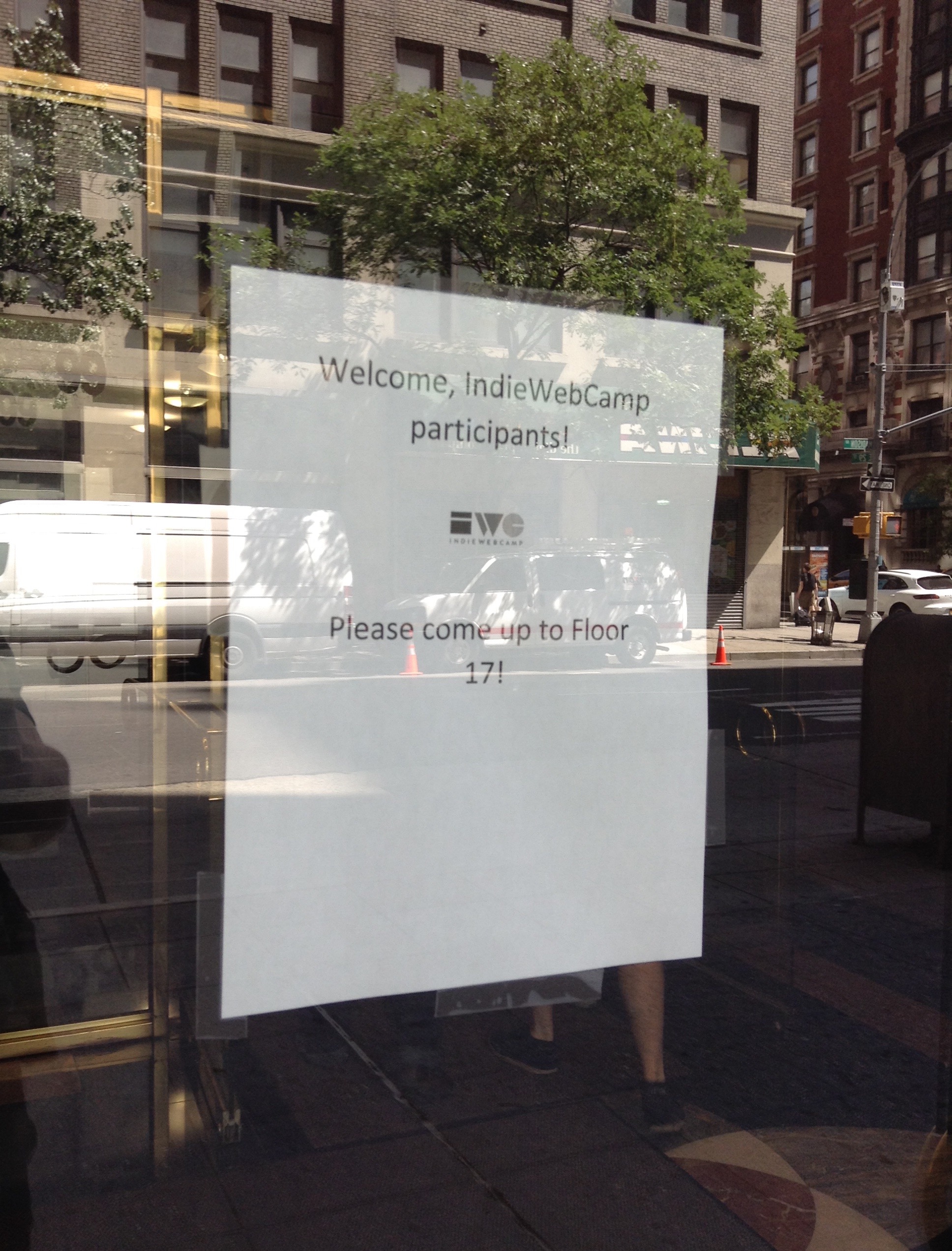 Day 2
...
Blog
Blog and post about IndieWebCamp. See what others are posting: http://tagboard.com/indiewebcamp
Organizers
Your organizers for IndieWebCamp NYC 2016:
See also: 2016/NYC2/Planning
Sponsors
Previously
See Also