2015/Germany
Jump to navigation
Jump to search
IndieWebCamp 2015
The first IndieWebCamp in Düsseldorf, but just one of many IndieWebCamps!
The importance of owning your data is getting more awareness. To grow it and help people gettings started, we're meeting for a bar-camp like collaboration in Düsseldorf for two days of brainstorming, working, teaching, helping.
Join us during beyond tellerrand in Düsseldorf and learn how to use open web technologies to empower and – maybe more importantly – encourage users to own their own content and identities.
When:

through

at

Where:

sipgate

,


Gladbacher Str. 74

,


40219

Düsseldorf

,

Germany

.
Cost: Free
RSVP
Other URL(s) (for convenience only - to attend you must register, as we need the final numbers for planning food and drinks)
Blog Posts
Blog posts about IndieWebCamp Germany (before or after, newest at the top)
Photos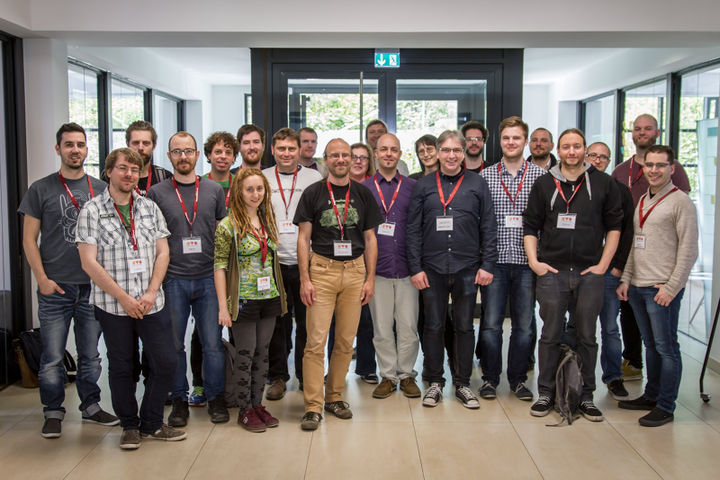 Group photo of day 1.
More photos …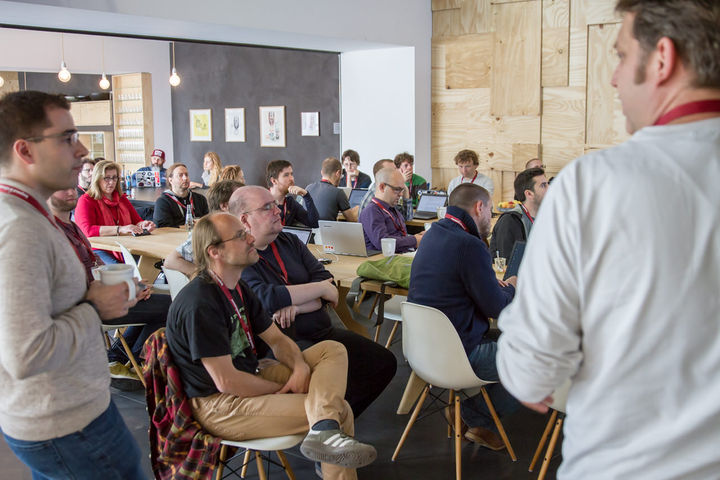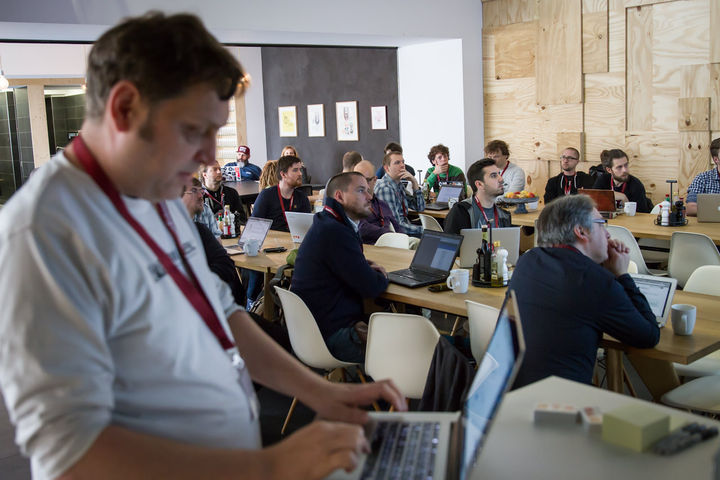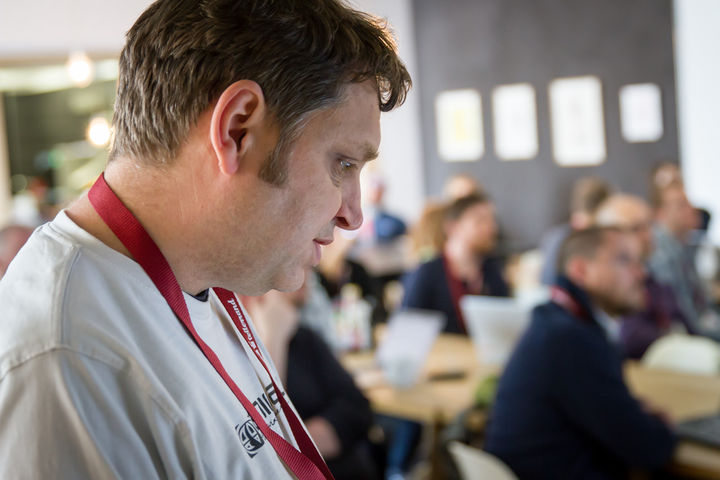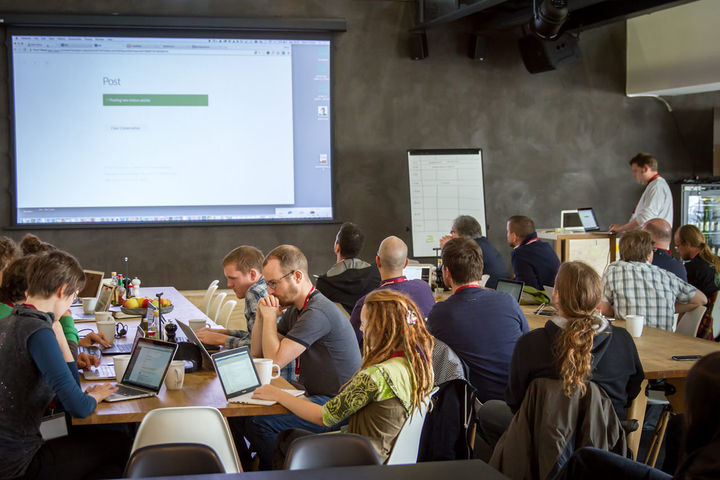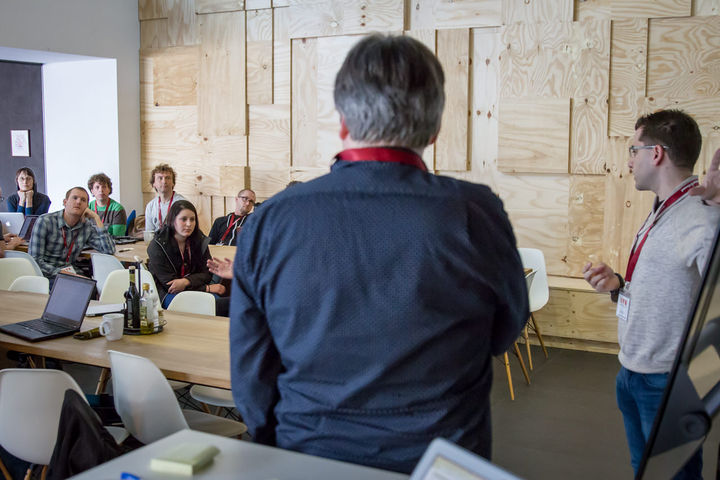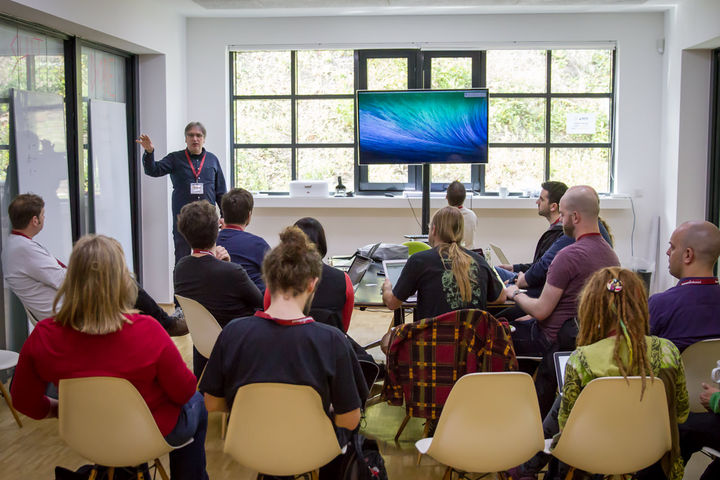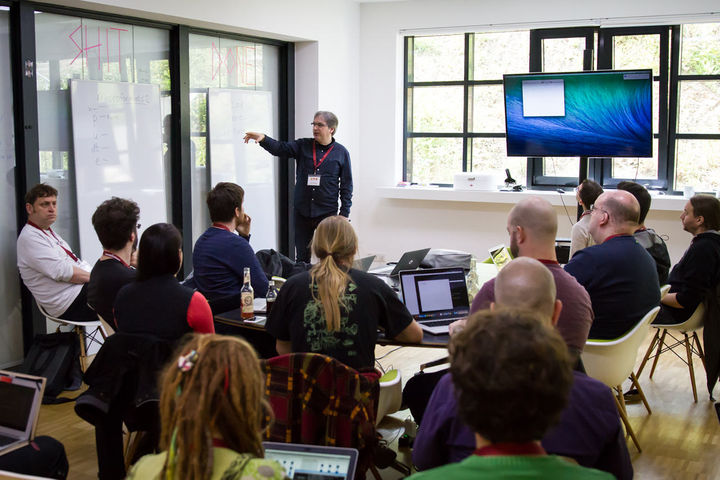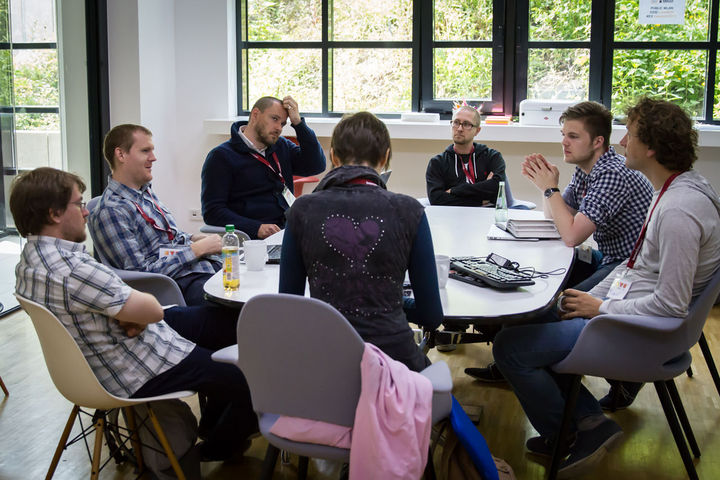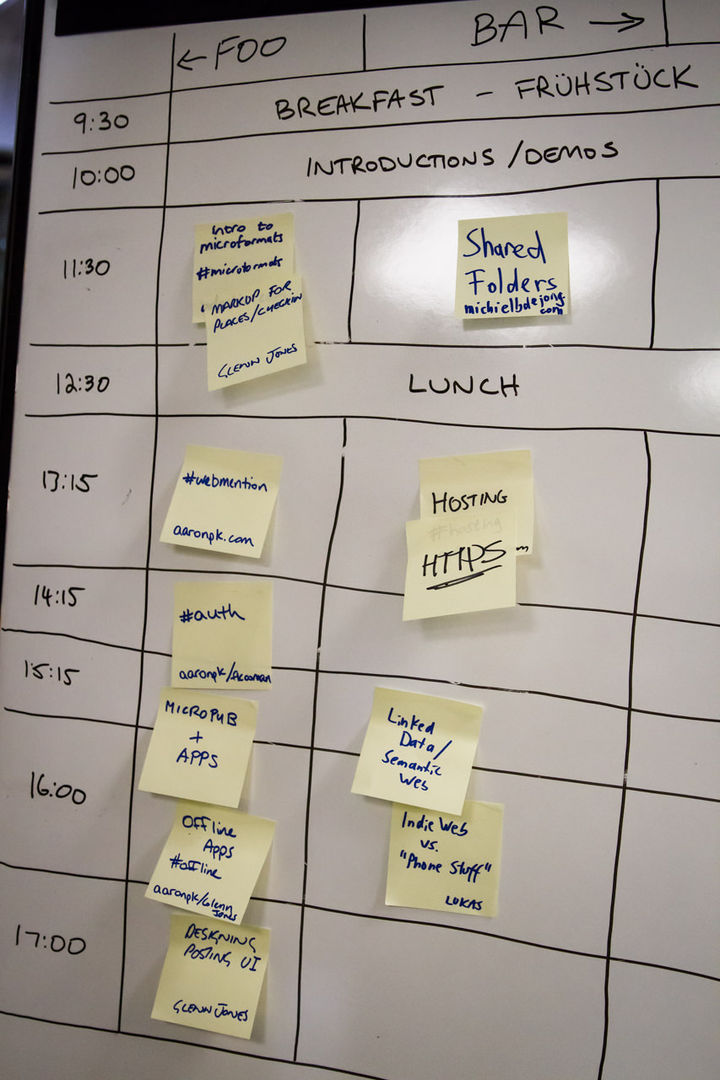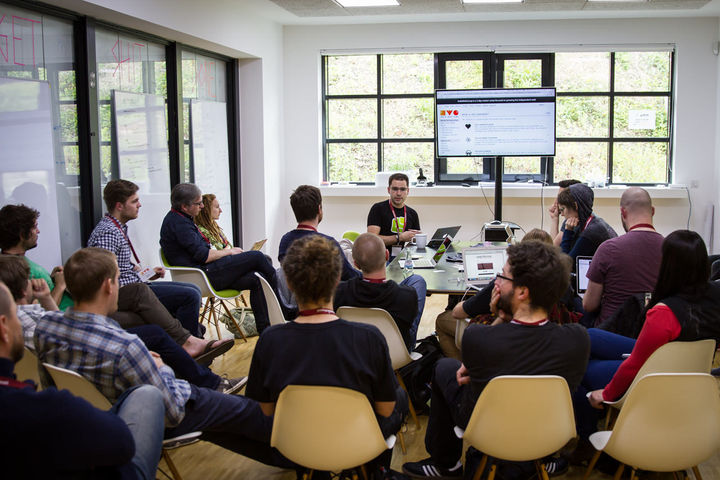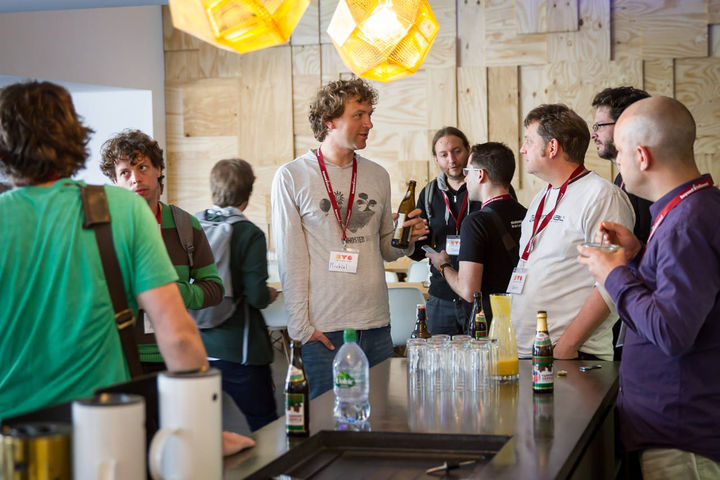 Schedule
Day 1: Discussions
Day 2: Hacking


09:00 Organizer setup
09:30 Doors Open - Breakfast
10:00 Introductions and Demos
11:45 Sessions
12:30 Group Photo & Lunch (provided)
13:15 Sessions
18:00 End of sessions for Day 1


09:00 Organizer setup
09:30 Doors open - badges
10:00 Day 2 kick-off
10:30 Hack sessions
12:45 Lunch (provided)
14:00 Hack sessions continue
16:30 Demos
17:45 Clean-up
18:00 Camp closed – free pre-conference warm-up party for btconf


Day 1 is about discussing in a BarCamp-like environment. Bring a topic you'd like to discuss or join in on topics as they are added to the board.


Day 2 is about implementing what we discussed. Work with others or on your own. We'll have demos at the end of the day to see what everyone worked on!
Participating
Individual Session wiki pages
Sponsors
Our thanks to these sponsors for supporting the event.
sipgate

sipgate is graciously hosting the 2015 Germany event in their Düsseldorf, as well as providing food and drinks during the day.

Pusher

Pusher is a Silver Sponsor for IndieWebCamp Germany

beyond tellerrand

Beyond Tellerrand

Esri

Thanks to Esri for their support towards food and drinks
Want to sponsor a future IndieWebCamp event? See:
Organizers
Notes/Tasks
Organzational tasks
Setup wiki pages (Introductions, Demos, complete schedule etc.)
Questions for Organizers
Add your questions below
Inbox
Put suggestions for Indie Web Camp Germany 2015 here.
See Also