2019/SF
From IndieWeb
IndieWebCamp SF 2019
IndieWebCamp San Francisco is a two day workshop for creatives who want to discuss, brainstorm, or hack on any and all independent, distribute, local, offline, indieweb technologies for practical usable open web solutions to real world problems and social media.
Join us and learn how to use the latest in distributed and independent web standards & technologies to create the web you want, collaborating with others doing the same.
Where

Mozilla San Francisco,

2 Harrison st.

,

San Francisco

, CA

When

Saturday to Sunday
Doors open at 9:30 both days

URL

Tickets
Schedule
Schedule details in progress! Saturday:
09:30 Doors Open
10:00 Welcome
10:15 Opening Keynotes
10:30 Lightning intros/demos
11:00 BarCamp breakout session scheduling
11:30 First breakout session
12:15 Group photo & decentralized lunch out!
13:30 More Breakout sessions
17:45 Wrap-up and overview of day 2
18:00 Closed for the day
Sunday:
09:30 Doors Open
10:00 Hackday Welcome and Intros
12:00 Lunch (working on getting lunch brought in!)
13:37 Hack Demos!
14:00 Closing session & cleanup
14:15 Camp closed
Participating
All participants must agree to:
If you have any questions, please ask in chat: discuss / IRC
RSVP
RSVP here for now (Capacity 30)
Optional:
Add yourself and what projects you're working on to the Project Goals page.
Remote Participation
If you're interested in participating remotely, add yourself here and we'll update this section with remote participation details!
Adjacent Events
After:
2019-12-09…11 An Event Apart San Francisco
Photos
Day 1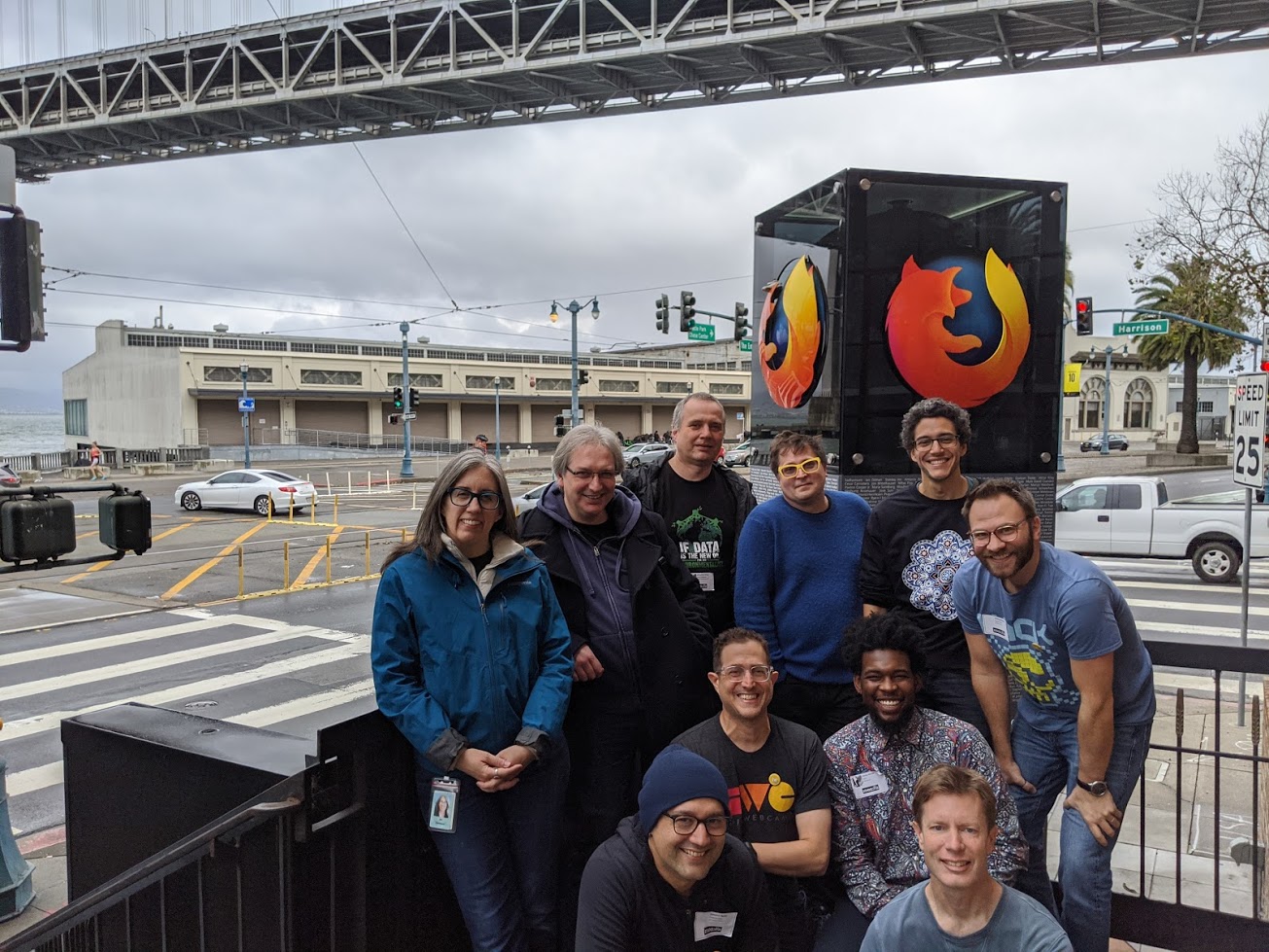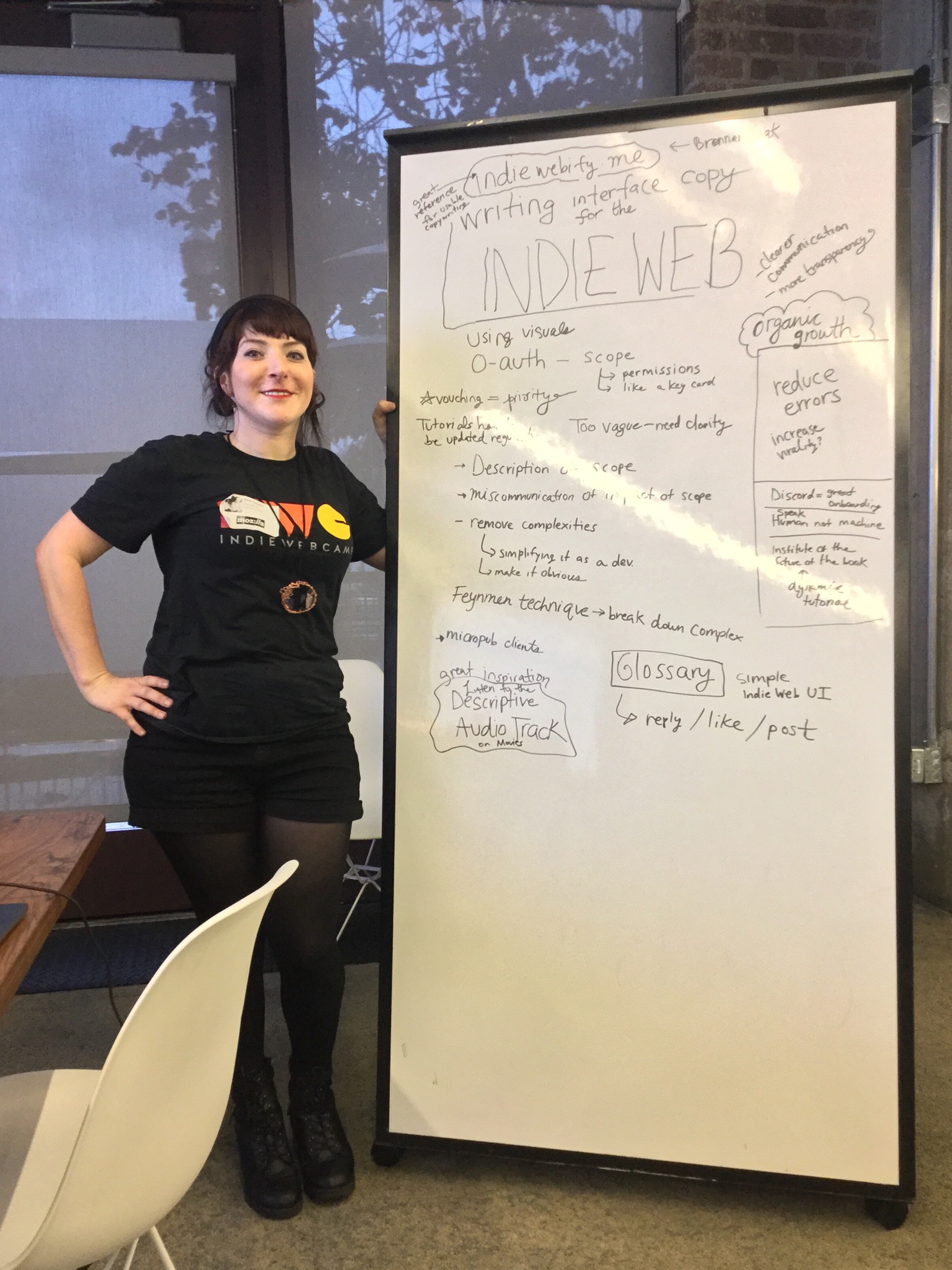 Day 2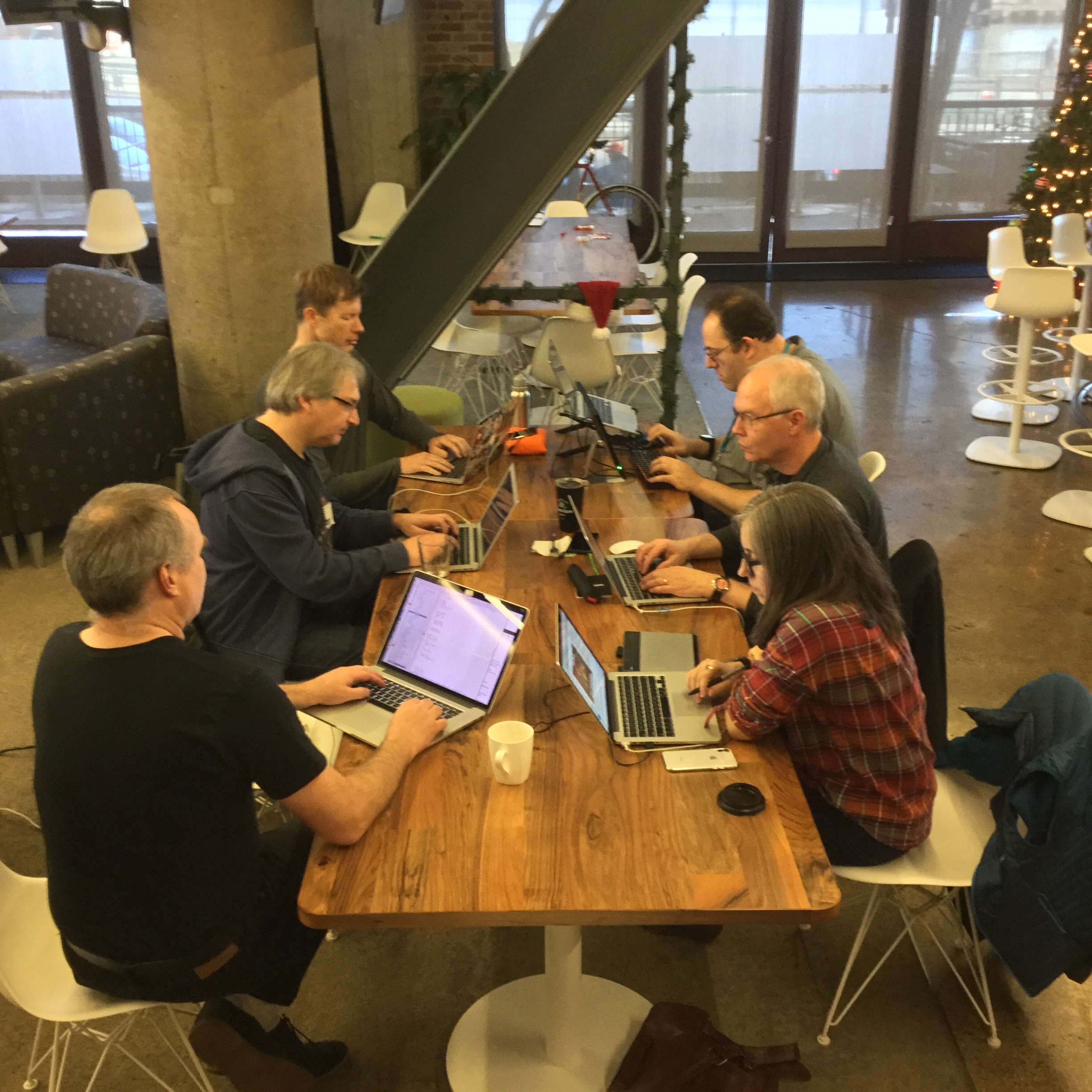 Blog Posts
Tweets
Organizers
Volunteers
Help with taking notes in IRC, updating the wiki, e.g. 2019/SF/Schedule grid updates, linking to Etherpads, wikifying Etherpads etc. Thanks much!
Previously
See Also