2017/NYC
From IndieWeb
This article is a stub. You can help the IndieWeb wiki by expanding it.
IndieWebCamp NYC 2017 is a two-day maker event for creating and/or improving your personal website. All levels welcome! One of several 2017 IndieWebCamps and the fifth IndieWebCamp in NYC!
It will be held 2017-09-30 and 2017-10-01 at the Dalberg offices in Manhattan, New York City.
Summary
When

to

Where

Dalberg Global Development Advisors NYC

,

99 Madison Avenue, Floor 17 (29th & Madison)

,

New York City

, NY.

URLs

Videos

Etherpad
RSVP
Optional:
Additional event tracking:
Schedule
Day 1 Discussion
Day 2 Hacking

Day 1 is about discussing in a BarCamp-like environment. Bring a topic you'd like to discuss or join in on topics as they are added to the board.

Day 2 is about making things on and for your personal site! Work with others or on your own.

09:00 Organizer setup
10:00 Doors open
10:15 Introductions and demos
11:00 Building Blocks
12:00 Session scheduling
12:30 Group photo & Lunch
13:30 45 Minute Sessions
17:00 Day 1 closing session, break, meetup later for dinner

09:00 Organizer setup
10:00 Doors open
10:10 Day 2 kick-off, session scheduling
10:30 Hack sessions
12:00 Lunch
13:00 Hack sessions continue
16:00 Demos
17:00 Day 2 wrap up
17:15 Camp closed!
Projects
See the Projects List for what people have worked on and thought they might work at IndieWebCamp.
Hackday Projects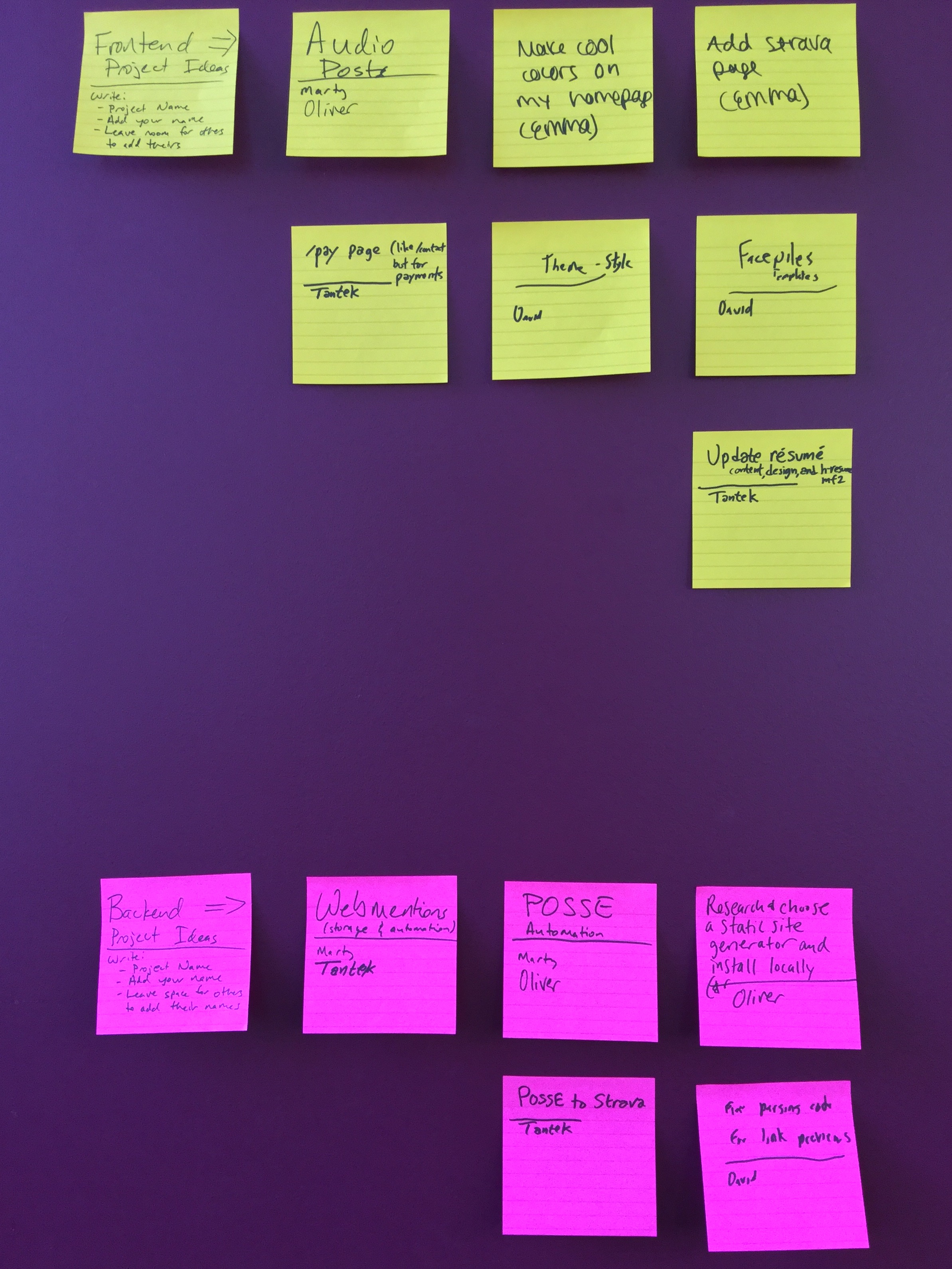 Add your projects that you're working on or getting done here below as you start/complete them during the camp!
Several projects were completed or saw significant progress!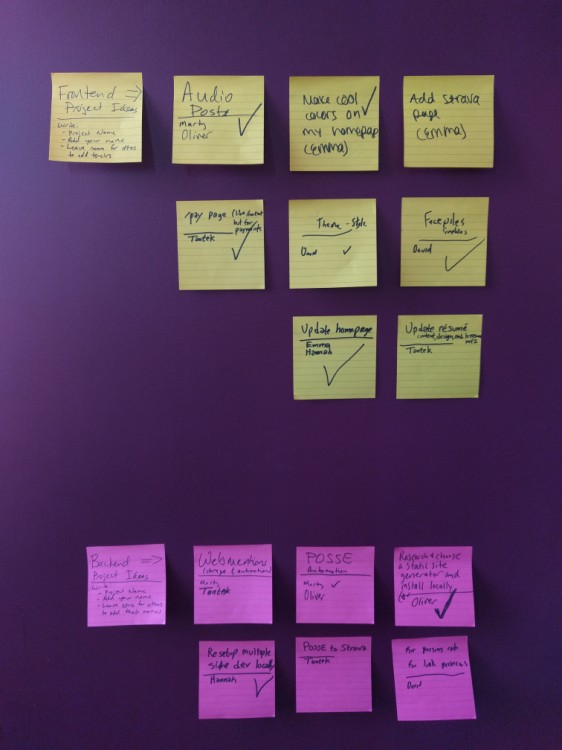 Organizers
Your organizers for IndieWebCamp NYC 2016:
See also to do inside: 2017/NYC/Planning
Photos
Day 1
Day 2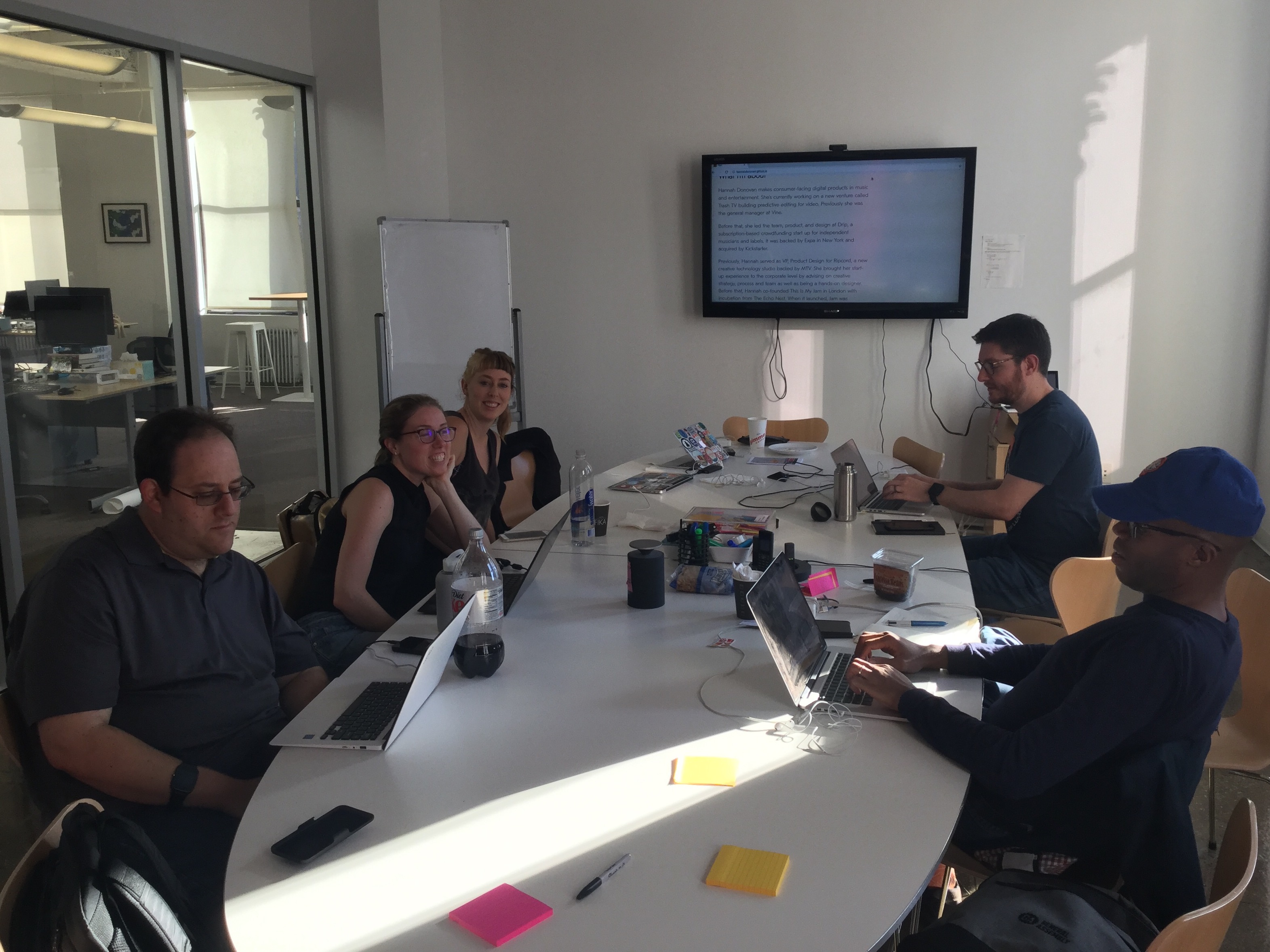 ...
Blog
Blog and post about IndieWebCamp.
Sponsors
Previously
See Also