2016/NYC2/indorsements
Jump to navigation
Jump to search
Indorsements was a session at IndieWebCamp NYC2 2016 about endorsements.
Notes archived from: https://etherpad.indieweb.org/indorsements
Video at: https://youtu.be/H0Hq2NDdhEM?t=1h57m41s
---
When: 2016-08-27 15:45
Participants
Notes
Indorsements is short for "Indieweb Endorsements"
Jess demo'd skillsbot, a Slack bot with a conversational interface for self-reporting level of interest and experience for various topics.
has a pre-determined list of skills (e.g. Information Architecture / Design)
users talk w/ Skills Bot to give 1-5 ratings of their interest and their experience level for these skills
this can be used to find people who are a good match for specific projects, or mentoring opportunities
Use cases for endorsements:
finding folks to do work
finding mentors
finding interested learners
portfolio to display past work
Examples of skills
achievements in video games
work done during a degree program
contributed work to a specific project
being a "good" participant at an event

what makes a "good" participant?
David suggested that an individual writes an endorsement on their site and sends it(via webmention) to the person they are endorsing. Or you post on your site a skill and people webmention-endorse it...
What's the difference between an endorsement, a recommendation, or a review?
Another David suggestion: you post an assertion on your own site, others reply to it with a post endorsing/supporting
Different from badges (where you have nothing until somebody gives you a badge)
You own the actual content and the replies strengthen the assertion
Asserting your skill / qualification *first* is far more "indie" than the badges model, where you're nothing until someone *else* grants you a badge for something.
Questions:
Do we display the web of trust?
Who endorses the endorsers?
Who is the person for which their reputation is so stellar that everyone trusts them?
What is the UX of getting an endorsement?

Then, what is the plumbing needed to support it?
Examples/ Inspiration:
Action Items
Journey mapping the user stories < ----- you are asserting it rather than waiting for a badge
Someone should Post an assertion
Another person should endorse that assertion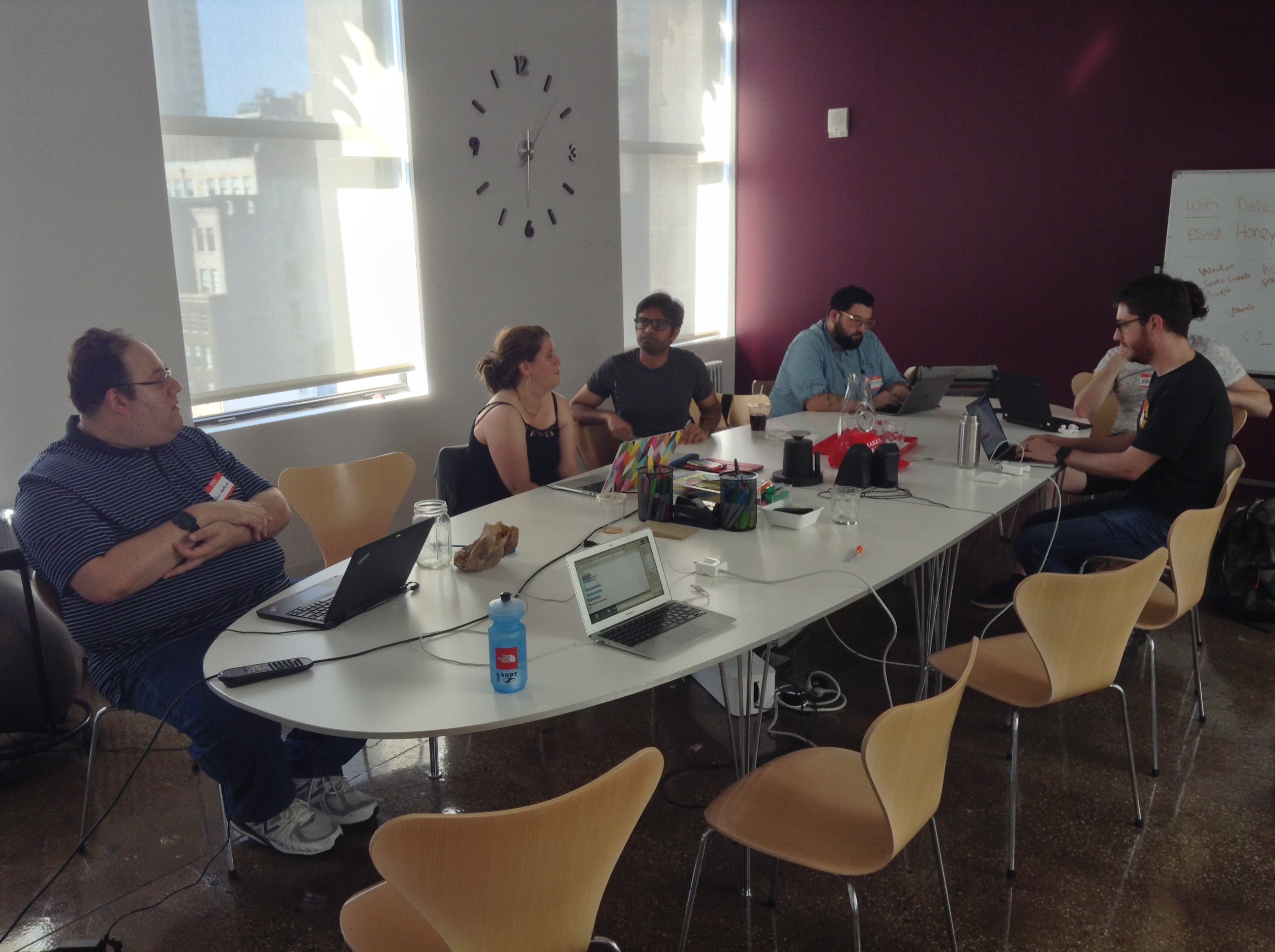 Photo by session participant
Tantek Çelik (not pictured)
See Also