RunKeeper
Jump to navigation
Jump to search
This article is a stub. You can help the IndieWeb wiki by expanding it.

RunKeeper is an exercise silo and native app for keeping track of running, biking and other physical activity.
Features
(stub, please expand)
Criticism
Requires login to view public run info
If someone shares info on a particular run, in order to view the details, e.g. splits per mile, RunKeeper requires that you login.
Issues
Resolved
http only
Resolution: As of 2017-04-12 (or perhaps earlier) runkeeper supports HTTPS and redirects from http: to https:.
Previously:
RunKeeper appears to only support http, even for logins.
Using an https URL just redirects to the http version without an error.
This implies that they have enough https support (e.g. a valid certificate) but are choosing not to use it to actually server web pages.
Screenshots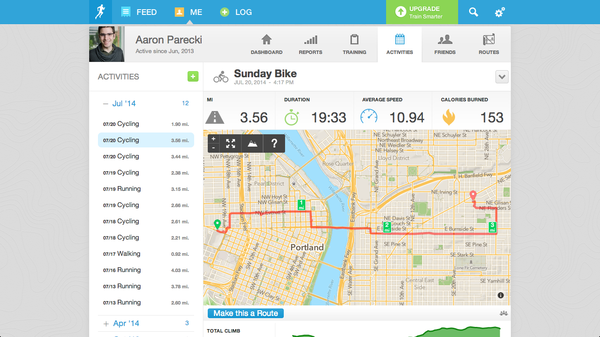 See Also