Substack
Jump to navigation
Jump to search
This article is a stub. You can help the IndieWeb wiki by expanding it.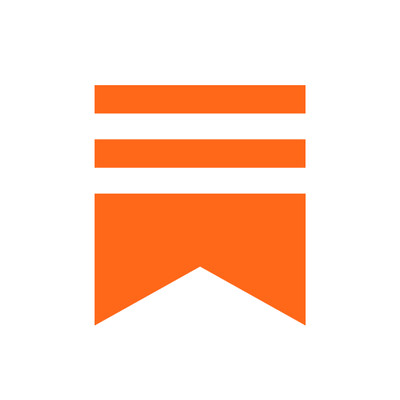 Substack is a silo for publishing blog posts with a newsletter feature that allows authors to charge for subscriptions.
Features
blog posts
podcasts
email newsletter publishing
feed reader (supports RSS)
chat
IndieWeb support
RSS Subscriptions
Substack publications have advertised RSS feeds at /feed. Example:
Criticism
Funds transphobia
2021-03-21 Jude Ellison Sady Doyle: In Queers We Trust. All Others Pay Cash. (archived)
Lack of accountability
Many trackers by default
https://twitter.com/jakobsohn/status/1404889520332488708

"Ironically, quite a few google and optimizely trackers on your blog. Likely unintentional as they're quite difficult to avoid using any commercial service but if substack isn't paying you, consider moving elsewhere? And if they are, maybe a post explaining what's being collected." @jakobsohn June 15, 2021
Articles
Quits
2021-03-15

: s09e08: Wear a mask. It'll change your life. (archived)

I'll be moving this newsletter away from Substack soon and closing my account

2023-08-13

: Bye, Substack 🖤 (archived)

I've also been kind of reluctant to let so much of my content live somewhere other than on my website. It doesn't matter that Substack is a great platform, and that I can move my content off it whenever I want. It doesn't matter that I can monetize my content here. It's still not my platform, and I have no control over the rollout of new features, visual changes, monetization policies, etc. Some people have complained to me that I'm being too pushy trying to get them to pay for a subscription. Well, it's not me doing the pushing, it's Substack. It's all automated and beyond my control. And ultimately, what matters the most to me in my business in control and autonomy.
See Also
criticism: new Notes feature and moderation challenges/neglect (CW racism or support thereof) https://www.theverge.com/23681875/substack-notes-twitter-elon-musk-content-moderation-free-speech
Criticism: will it last? Thread: https://xoxo.zone/@mathowie/111020301146427089

"I hate it when you follow a link to a really great blog post and you're two paragraphs in thinking oh my god this is really good but then a modal popup window from substack asks you to subscribe to this newsletter and you have to hit "continue reading" to finish and then you wonder if this great blog entry will last on someone else's service that may not be around in a few years" @mathowie September 6, 2023

https://xoxo.zone/@mathowie/111020320007737221

"I love that newsletters are getting people writing freely again, but there's so much great writing trapped behind the walls of substack and their shady CEO, I'd warn a friend if they were pouring their heart into say, Pinterest boards, that there are better more permanent places to host your stuff for the long term!" @mathowie September 6, 2023