Web 3.0
From IndieWeb
This article is a stub. You can help the IndieWeb wiki by expanding it.
Web 3.0 (AKA #web3) is a phrase used to pitch visionary sequels to the popularity of "Web 2.0" to advocate for particular plumbing solutions looking for problems, starting with the "Semantic Web" in the late 2000s, decentralization in the 2010s, and now mostly blockchains & cryptocurrencies; the IndieWeb instead focuses directly on user-centric goals, with technologies only as a means.
Web 3.0 as Semantic Web
The first occurrences of "Web 3.0", occurred during the rise of "Web 2.0" in the mid-2000s, as early as May of 2006, e.g NYT: A 'more revolutionary' Web
Just when the ideas behind "Web 2.0" are starting to enter into the mainstream, the mass of brains behind the World Wide Web is introducing pieces of what may end up being called Web 3.0.
as
SVG
+ Web 2.0 + "
Semantic Web
":
"… asking what Web 3.0 is," Berners-Lee said. "… maybe when you've got an overlay of scalable vector graphics […] on Web 2.0 and access to a semantic Web integrated across a huge space of data …"
Later in 2007 it was documented as equivalent to "Semantic Web" on various roadmaps, graphs, and articles e.g.:
Web 3.0 as Decentralization
Web 3.0 as Blockchain and Cryptocurrencies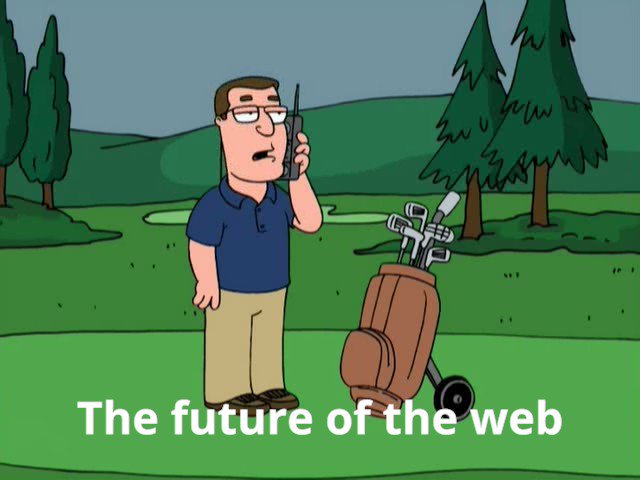 Noting transition from "semantic web" and "decentralization":
web3 as a new era
Comparison to IndieWeb
Criticism
Feed:
grift greed ponzi pyramid schemes
recreates power disparities with different owners
Repeating past mistakes
Discord cancellations due to NFT pre-announcement
Fragile
Not actually decentralization
Complex slow expensive and unwanted by users
Lack of consensus on meaning
Meaning polluted with buy cryptocurrency
Vaporware
Humor
See Also