top-level domain
From IndieWeb
This article is a stub. You can help the IndieWeb wiki by expanding it.

A top-level domain (TLD) is the last part of a domain name, such as .com, .net, .org. It should not be confused with the apex (e.g. the example.com in www.example.com).
TLDs for web development
Many developers use a TLD for local domains for development. .dev is often used for this, but was registered in 2015 by Google [1]. In 2017, Google enabled HSTS for all .dev domains [2] meaning it will not allow to work over HTTP any more.
RFC 2606 explicitly reserves .test, .example, and .invalid [3]. There is a draft specification for .localhost.
Domains
Alphabetically sorted domains:
es
.es is the ccTLD for Spain (España). Spain is one of several nations that issue digital personal identifiers to citizens (eDNI), and it is required to create a new domain. However, a Spanish citizen can transfer an existing domain to a noncitizen if that noncitizen can produce photo-ID from their own nation. Can be useful for domain hacks. See: wiktionary:en:Category:English words suffixed with -es.
IndieWeb folks using .es short URLs:
Arlo James Barnes : arn.es (to be used for b.arn.es, arlo.james.b.arnes, arloj[U+40 COMMERCIAL AT]mesb.arn.es where 'mesb' obviously stands for "message board"... ;P [edit: I went with mes.b instead]), purchased for 100EUR from a friendly Spanish one-person-show domain broker.
eu
.eu is the ccTLD for the European Union.
Registration is extremely cheap with many providers, however, those are usually only for the first year and is open for organisations and residents of EU member states.
Even though there are millions registered .eu domain, it's still awkward to tell people you have a website ending in .eu; it seems like the general public is either unaware of it's existence or they simply don't expect a personal site to be on a .eu domain. (Based on personal experience in Hungary and in the UK. --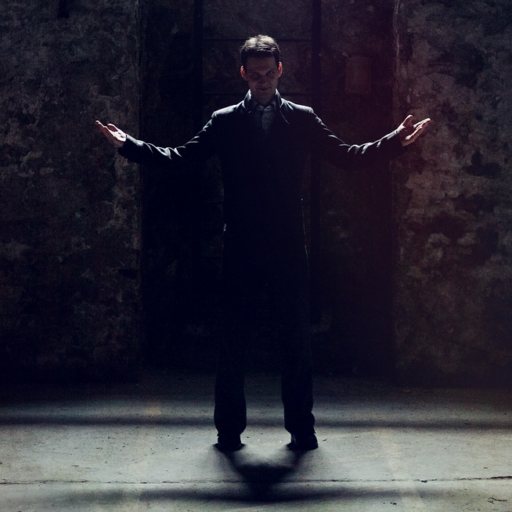 Peter Molnar )
Past Examples
Ton Zijlstra - https://tzyl.eu redirects to default host index page as early as 2021-04-29.
gs
.gs is the ccTLD for South Georgia and the South Sandwich Islands.
There are no known content restrictions on .gs domains, and the South Georgia and the South Sandwich Islands South Georgia and the South Sandwich Islands (SGSSI) is a British overseas territory, thus we can consider it as stable as .uk domains.
IndieWeb folks using .gs short URLs:
gy
.gy is the ccTLD for Guyana.
IndieWeb uses of .gy short URLs:
hr
.hr is the ccTLD for Croatia, and controlled by CARNet, the academic and research network of Croatia.[4]
Croatian private citizens can use their ID number (OIB) to register a single free .from.hr domain containing their full name. Free Wordpress hosting is also offered, but as it doesn't allow installing or enabling any plugins, this is currently unsuitable for IndieWeb. Businesses can likewise register a single free .hr domain, provided it contains the registered name of the business or an abbreviation thereof.
A begginer-friendly guide through the (fairly obvious) process can be found at:
Examples:
im
.im is the ccTLD for the Isle of Man.
IndieWeb uses of .im short URLs:
Like .io, .im is rather expensive. The registrar is fairly easy to use but the number of resellars for .im are limited so people often use secondary nameserver services like FreeDNS to resolve their domain.
io
.io is the ccTLD for British Indian Ocean Territory.
Experiences with .io?
.io is comparatively expensive ($39 on gandi.net at the time of writing), but easy to set up, and perhaps valuable as a novelty TLD for IndieWeb purposes because of IO's input/output double meaning. There are no known administrative problems establishing .io domains.
The .io TLD has been criticized for generating profits for the British government instead of the people of the Indian Ocean Territory (unlike other
ccTLDs
for small island nations like .me or .tv).
"[P]rofits from the sale of each .io domain flow to the very force that expelled the Chagossian or Ilois people from their equatorial land just a generation or two ago: the British government."
from
The dark side of .io: How the U.K. is making web domain profits from a shady Cold War land deal
.
IndieWeb folks using .io short URLs as their primary site:
as a secondary / utility site:
p3k.io: Aaron Parecki - and subdomains quill.p3k.io, monocle.p3k.io, but is moving these to .app domains over time, e.g. xray.p3k.app
Criticism:
is
.is is the ccTLD for Iceland.
As of 2015 it costs $250 to renew!

In 2021 it cost me €20.90 to renew gurdy.is, and I'm not aware of it ever having cost significantly more than that. Perhaps it depends on the length of the domain, and shorter ones are more expensive? or perhaps a middleman was marking up the price? — Barnaby Walters (talk) 13:46, 20 May 2021 (PDT)
$250 was a guess based on my fuzzy recollection, not sure what the actual number was, but it was exorbitant Kylewm.com
IndieWeb folks formerly using .is short URLs:
ly
.ly is the ccTLD for Libya.
.ly domains are subject to content restrictions, including but not limited to "obscene and indecent names/phrases, including words of a sexual nature" and "may not contain words/phrases or abbreviations insulting religion or politics, or be related to gambling and lottery industry or be contrary to Libyan law or Islamic morality."
The Libyan government is a dictatorship and "the most censored country in the Middle East and North Africa". In addition, Libya is an ongoing armed civil war.
There has been at least one case of a .ly domain name seizure / shutdown based on content restrictions:
vb.ly was shut down 2010 September/October.
For these reasons we recommend you AVOID USING ANY/ALL .LY domains.
me
.me is the ccTLD for Montenegro.
There are no known content restrictions on .me domains, and the government of Montenegro is a democracy.
.me domains can be registered through many major domain registrars. We suggest you get a recommendation from a friend.
Thus we consider .me domains to be reasonably stable.
College and university students can get a "free" .me domain from Namecheap (one year).
IndieWeb folks using .me short URLs:
pk
.pk is the ccTLD for Pakistan.
There are no known content restrictions on .pk domains, and the government of Pakistan is a democratic parliamentary federal republic.
.pk domains can be registered directly from PKNIC for $24 per year with a minimum registration of two years.
Updating the registrant info for a domain (transferring ownership, or even just updating the address or phone number of the same registrant) requires sending a notarized letter by mail to the registrar.
IndieWeb folks using .pk short URLs:
re
.re is the ccTLD for Réunion (a French island).
IndieWeb folks using .re short URLs:
ro
.ro is the ccTLD for Romania.
There are no known content restrictions on .ro domains, and there are no registration restrictions for second-level domains. The .ro domains can be registered directly from en.html RoTLD for $51.26, which is a one-time fee with no annual renewal fee at present. However, there is a note on the payment page that indicates they may charge an annual fee in the future.
The registration is 51,26$+VAT(24%), one-time payment. There is no yearly fee at present. When yearly fee will be introduced, you will be informed.
No VAT is required when payment is sent in USD. If payment is sent by wire transfer, the wire transfer fees for sending and receiving are paid by the customer. The RoTLD bank does not charge a fee to receive USD as of 2011-03.
Payment must be made by wire transfer or by faxing a copy of your credit card and photo ID to the registrar.
IndieWeb folks using .ro short URLs:
Amber Case, for her Cyborg Anthropology website: http://anth.ro since 2011-03
so
.so is the ccTLD for Somalia.
Issues:
$102 / year (?!?). As of 2015-05-28, the renewal fee increased to $102 (for a year) in at least one instance:

… my .so domain. Renewal fee going from $19 to $102.

$99 / year. iwantmyname informed Jonny Barnes by email, mentioned on IRC:

received an email recently from iwantmyname that .so domains are increasing in price from $14.99 to $99!

2015-06-09 no more registrations. as noted:

No new registrations after June 9, 1 yr renewal periods afterwards, higher fees. …
tc
.tc is the ccTLD for the Turks and Caicos Islands.
This TLD is going through pricing turmoil, raising prices from $50 to $120 per year in some cases. The new manager of the registrar, Meridian TLD, is offering current domain owners a domain transfer and a year renewal for $44 USD, effectively forcing domain owners to change registrars. More information on this racket can be found on the [https://iwantmyname.com/blog/2012/08/3-easy-steps-to-ruin-the-reputation-of-a-countrys-domain-extension.html iwantmyname.com blog.
IndieWeb folks using .tc short URLs:
Bret: http://bre.tc - I do not recommend this tld. It has been nothing but pain and agony. using .io now.
tech
.tech along with many of the other new similar TLD:s often have "premium" domains that are open for registration, but which have special "premium" pricing that can be above $10k/year at times.
When using a tool like Domainr such domain names can often be suggested as short, easy to spell alternatives for terms that one searches for, but unless one spots that the domain is premium it can become a very expensive buy.
uk
.uk is the ccTLD for the United Kingdom.
Originally Nominet UK only allowed domains to be registered under certain subdomains, such as co.uk or org.uk. They have recently opened up the top-level domain itself. There is a potential difficulty in registering short domains though as people who have already registered the .co.uk variant get priority I believe.
Note The registrar requires that your WHOIS mailing address be a valid UK address, for details see [http://www.nominet.org.uk/uk-domain-names/registering-uk-domain/choosing-domain-name/rules section 7.
us
.us is the ccTLD for the United States.
Registration is cheap, a couple dollars less than than .com. Registrants must be US citizens/organizations or foreign entities with a US presence. Aside from the registrant requirements...there are few controversies with .us compared to country based tlds.
IndieWeb folks using .us short URLs:
David Shanske uses di5.us as a short redirect for his main site, david.shanske.com, and runs projects on gwg.us
Colin Tedford uses cted.us as a short redirect for his main site, colintedford.com.
Add more TLDs here
...
Database of available TLDs
The IANA manages the authoritative list of TLDs on their website: the Root Zone Database. Every domain has its own Delegation Record that is linked to and can be checked. If you would like to know who owns .cat you can check its Delegation Record.
See Also
Public Suffix List by the Mozilla Foundation is a "list of all known public suffixes" that people could register under. Good place to find all the extra leveled ones like .co.uk.
note that ^^^ that also includes dyndns providers etc, not just TLDs