micro.blog
From IndieWeb
This article is a stub. You can help the IndieWeb wiki by expanding it.
micro.blog is an indie microblogging platform started by Manton Reece, which supports microformats2, Webmention, and Micropub.
Overview
The Jekyll-based platform supports posting of notes (up to 280 characters). Photos can be posted to the service (using Micropub) or pulled in via RSS.
The project was launched in beta on 2017-04-23 following a Kickstarter campaign beginning in January 2017 in which 3,080 backers pledged $86,696. The project was originally called Snippets.today.
Once can bring their own project and personal-domain to the service and post to it via RSS or purchase a hosted microblog for $5/month with a free 10-day trial.
Indieweb Examples
Getting Help
Discussion directly centered around the project as well as help/support, and reporting bugs can be found on multiple micro.blog specific Slack channels. Bugs can also be reported on Github.
Personal domain
One can map over their personal-domain using CNAME as described here. This will allow you to own the URLs relating to the service; doing so will make it possible for you to move to other platforms in the future if you wish.
Themes
A variety of mf2 compatible themes are included with paid subscriptions that use the hosted service. At launch none would pass the Indiewebify.me tests as they didn't include h-card or h-entry, but they're improving support over time. They do have h-feed and h-entry as of 2017-05-02.
Avatars
Avatars on the service use Gravatar as described in the help pages.
Rel-me
The hosted version of Micro.blog supports rel-me fields for one's primary website as well as for Twitter and GitHub. Putting your hosted micro.blog URL into your Twitter and GitHub account "Web Site" fields on their respective account settings pages and putting your usernames into the micro.blog fields at http://micro.blog/account/apps and saving will allow one to easily and quickly log into the Indieweb wiki using IndieAuth.
As of early July 2017 micro.blog supports rel-me with Instagram as well as support for micropub client OwnYourGram.
Website Verification for non-hosted blogs
Details for verifying one's non-hosted site can be found at http://help.micro.blog/2017/web-site-verification/
Syndication
from micro.blog
micro.blog supports POSSE to Twitter with a paid account and also supports other services for free via IFTTT.
to micro.blog
The service allows one to configure multiple RSS feeds to syndicate content into the service.
Apps
Micropub
Because micro.blog supports Micropub a variety of clients, including Quill can be used to post to the platform.
iOS
At launch, the app wasn't in the App Store yet, but one can add oneself to the beta list to receive an invite via Apple's TestFlight.
MarsEdit
Paid users of the service can use MarsEdit to post to the service.
MacOS Desktop Client
Matthew Roach has built a MacOS desktop client on the electron framework using the micro.blog API. A request has been made for it to support micropub. Currently you can follow your timeline, see you mentions and favorites and reply to posts.
Android
MicroPost A simple Android app to post to Micro.blog
Use with other Projects
One can register a username on the site for free and syndicate content into it via RSS.
Various projects can easily support posting into the ecosystem. Some being seen in the early days of the service (with posts/details/code about custom set ups) include:
WordPress
WordPress is one of the more common platforms in use with micro.blog, including by its founder Manton Reece who self-hosts and uses a slightly modified version of the Twenty Twelve theme.
Code / Plugins
WP Micro Posts - Adds a "Micro" post type for Indie Microblogging with WordPress.
glueckpress micro.blog - WordPress plugin to generate a custom RSS feed. Adds a checkbox to the Publish meta box to add a post to the custom feed. Built with https://micro.blog/ in mind.
WordPress Blank Titles - simple function to replace blank post titles with the date/time posted (Micro.blog leaves post titles blank which can be annoying in wp-admin)
Themes
Articles
Known
Known can be used almost out of the box to self-host a microblog and easily syndicate content from status updates directly into micro.blog via RSS (typically with a URL of the form http://knownexample.com/content/statusupdates/?_t=rss). Other post types can by syndicated as well.
GitHub Pages
Details for setting up GitHub Pages can be found here.
Jekyll
Add your project/CMS with details here...
Articles
Non-project specific posts about how people have set up micro.blog sites:
Criticism
While the service includes a lot of value and is easy to configure and use, it has the following disadvantages:
It isn't (yet?) open source to allow users to add their own functionality if they wish
Self-hosting isn't available, though one can map their own personal-domain to it.
Outbound webmentions are fully supported but only incoming webmentions from sites which have registered on the platform using their sending base URL.
Data export isn't supported at launch, although is expected to be supported shortly
There doesn't seem to be a simple way to natively post replies (either with the hosted or non-hosted versions) in a way which allows the user to thread replies properly and still own the content of the reply.
FAQ
Is there a self-hosted version of micro.blog?
Q: Is there a self-hosted version of micro.blog? [1]
A: Not currently. You can map your domain to micro.blog or run your blog on your own domain and syndicate to micro.blog via RSS. The micro.blog platform is not currently open source, although maybe eventually will be. [2]
Q: Is Micro.blog an example of an integrated reader? (Also: Can you follow external feeds on micro.blog?) - Asked in #indiechat, so not logged.
A: Micro.blog's reader only displays content from other micro.blog users. To read a feed via micro.blog, the publisher of that feed must create a user account on micro.blog and syndicate their content there.
Potentially confusing wording on the micro.blog about page on 2017-06-21 (archive.org copy):

Integrated timeline from blogs
Browse posts from friends, powered by RSS and indie microblogs.

However, the discover page appears to only allow users to find other users on the site.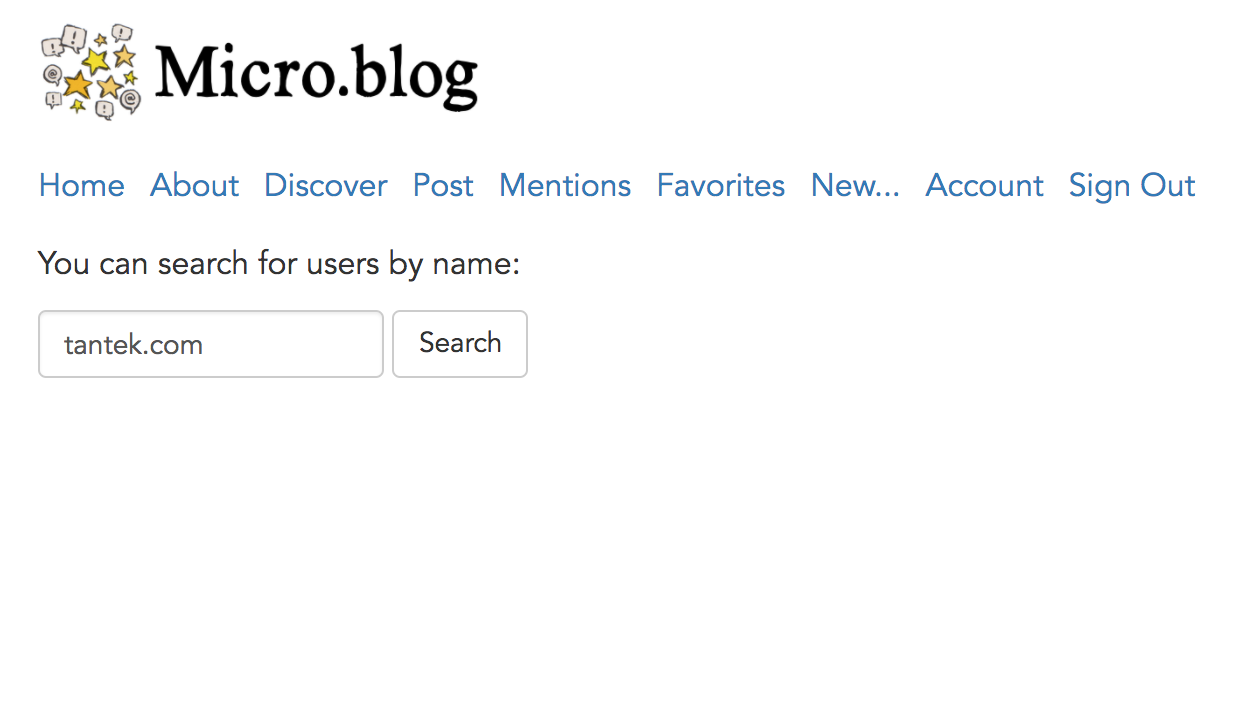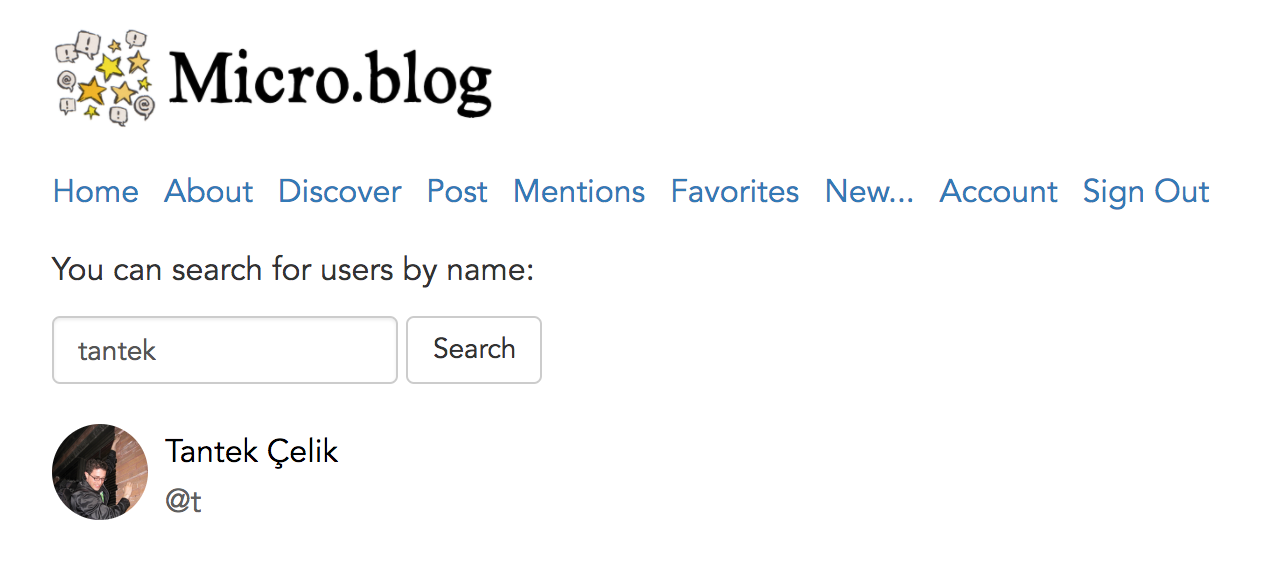 See Also