Lanyrd
From IndieWeb
This article is a stub. You can help the IndieWeb wiki by expanding it.

Lanyrd is an event silo focused on conferences.
POSSE to
No one is currently POSSEing to Lanyrd, however there are Bridgy Publish feature requests to do so:
Backfeed from
No one is currently backfeeding RSVPs from Lanyrd POSSE copies back to their indie event post, however, there is a Bridgy feature request to do so:
Criticism
Downtime
Downtime 2016-09
Lanyrd appears to have been down for at least part of the weekend of 2016-09-04 per
https://twitter.com/rachelandrew/status/772432792529539072
Lanyrd disappearing all weekend has prompted me to work on adding speaking stuff to my own site. Amazing how much data I didn't 'own'.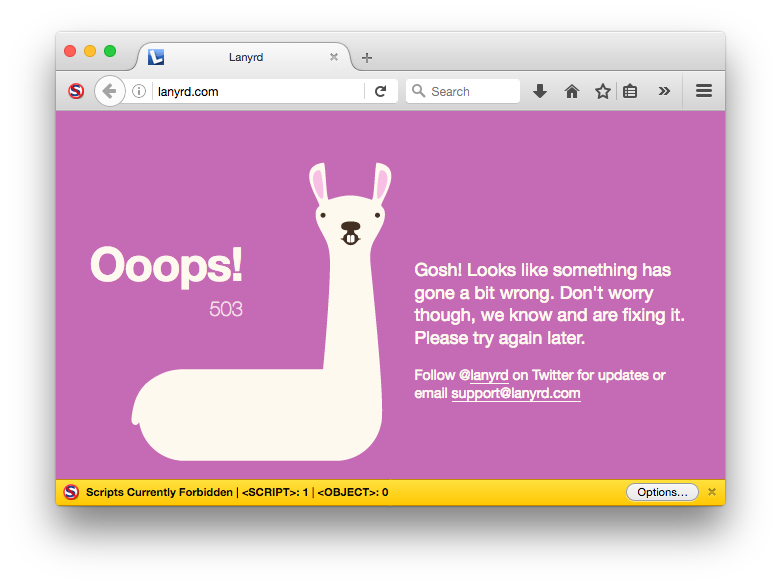 "Ooops!

503

Gosh! Looks like something has gone a bit wrong. Don't worry though, we know and are fixing it. Please try again later.

Follow @lanyrd on Twitter for updates or email support@lanyrd.com"
See Also