Monocle
From IndieWeb
This article is a stub. You can help the IndieWeb wiki by expanding it.

Monocle is an open source IndieWeb-enabled reader developed by

Aaron Parecki. It is a Microsub client, and so it does not handle any feed parsing or storage on its own.
Previously, Monocle was launched as a full reader and feed parser, but in April 26, 2016 was taken offline. Development was restarted in 2018 and Monocle is now purely a front-end for a Microsub server.
Screenshots
The main channel list in Monocle.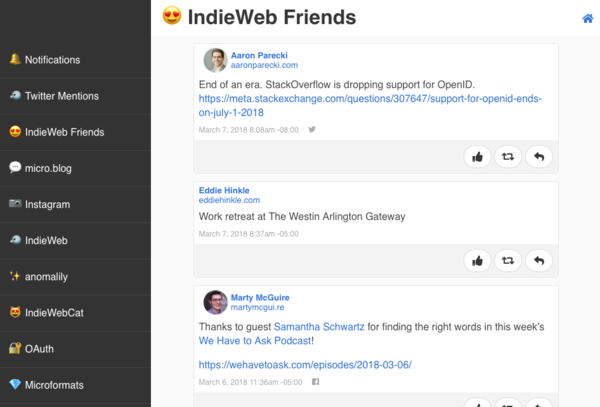 Monocle displays multi-photo posts.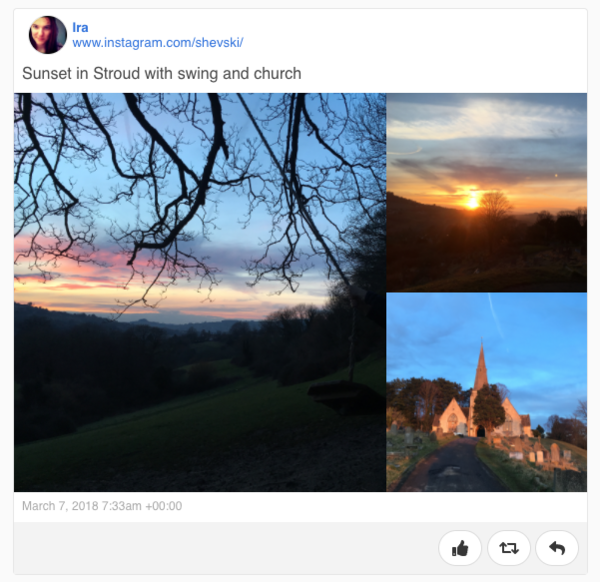 Features
Main UI paradigm is channels like an IRC client
Sidebar of channel list (hidden on small screens, slides out from the left)
Monocle does not store any data itself, it is only a frontend to a Microsub server
See Also