Roam Research
From IndieWeb
This article is a stub. You can help the IndieWeb wiki by expanding it.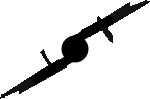 Roam Research (aka Roam) is a silo that functions as a personal wiki, to do list, digital notebook, or commonplace book. It can either be public or private and thus could be used as the basis for a website, though there isn't a way to map a personal domain name onto the service.
In early 2020, Roam was free while in beta; in 2021 the company charges $13-15 per month for its service. It is similar to software like TiddlyWiki, Evernote, OneNote and other products.
Features
Among many common website features, Roam has the ability to:
tag or categorize content
provide backlinks (or bi-directional links) between pieces of content
provides a mind map view of links between pieces of content
Alternatives
Foam is an open source tool "inspired by Roam Research" built on Visual Studio Code (used to edit the content) and GitHub - including the possibility to publish the content to GitHub pages.
See Also