safety check
Jump to navigation
Jump to search
This article is a stub. You can help the IndieWeb wiki by expanding it.

safety check is an aggregation feature that shows a list of the people you follow in a disaster affected geographical area that have marked themselves as safe; like Facebook does at https://www.facebook.com/safetycheck.
Silo Examples
Facebook
Facebook has a Safety Check page:
which redirects to a subpage of that URL of the most recent disaster worldwide that Facebook is tracking and aggregating safety information for.
2016-07-14 screenshot of a FB Safety Check: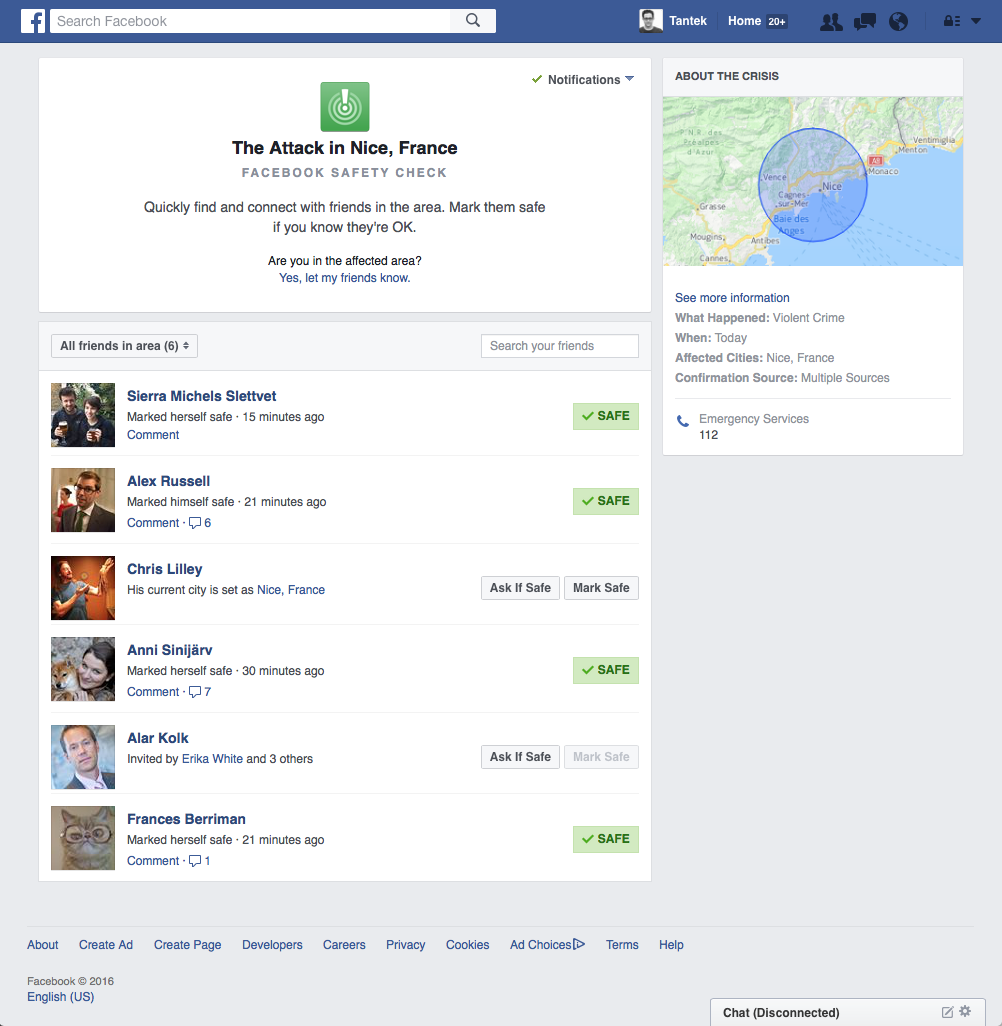 ---
2015-11-13 Text-ish summary of Facebook's Safety Check:
ABOUT THE CRISIS

map of affected area with large blue translucent circle over the epicenter

text description of disaster

Disaster Event Name

FACEBOOK SAFETY CHECK

Quickly find and connect with friends in the area. Mark them safe
if you know they're OK.

Are you in the affected area?
Yes, let my friends know.
Note also list of people, some with buttons next to their names:
See Also