2017/perweb
Jump to navigation
Jump to search
Personal Website Layouts was a session at IndieWeb Summit 2017.
Notes archived from: https://etherpad.indieweb.org/perweb
Video at: https://www.youtube.com/watch?v=AnleiM6ea_M
---
When: 2017-06-24 16:00
Participants
Notes
It is a struggle to find functional pretty personal website designs. Particulary for indieweb websites
Suggested Sites
aggregator: http://www.verynicesites.com/ <== basically this session in a nutshell
Jonathan: A lot of websites look very similar.
Animation (specifically use of gifs)?
used to be a big part of the web
Let's end with zombo.com (or http://html5zombo.com/ )
Fun terrible UI design: http://www.creativebloq.com/inspiration/bad-volume-sliders-are-a-masterclass-in-terrible-ui-design
Which of these two websites are you designing: https://twitter.com/jongold/status/694591217523363840?lang=en
Good looking Podcast Pages
http://insertuser.nl

the player is crazy! bouncing text and floating links. moves the page around as you listen.

http://geekouts.xyz

live scrolling and highlighting transcript as audio plays. also allows jumping playback by clicking on the text.
TODOs:
Photos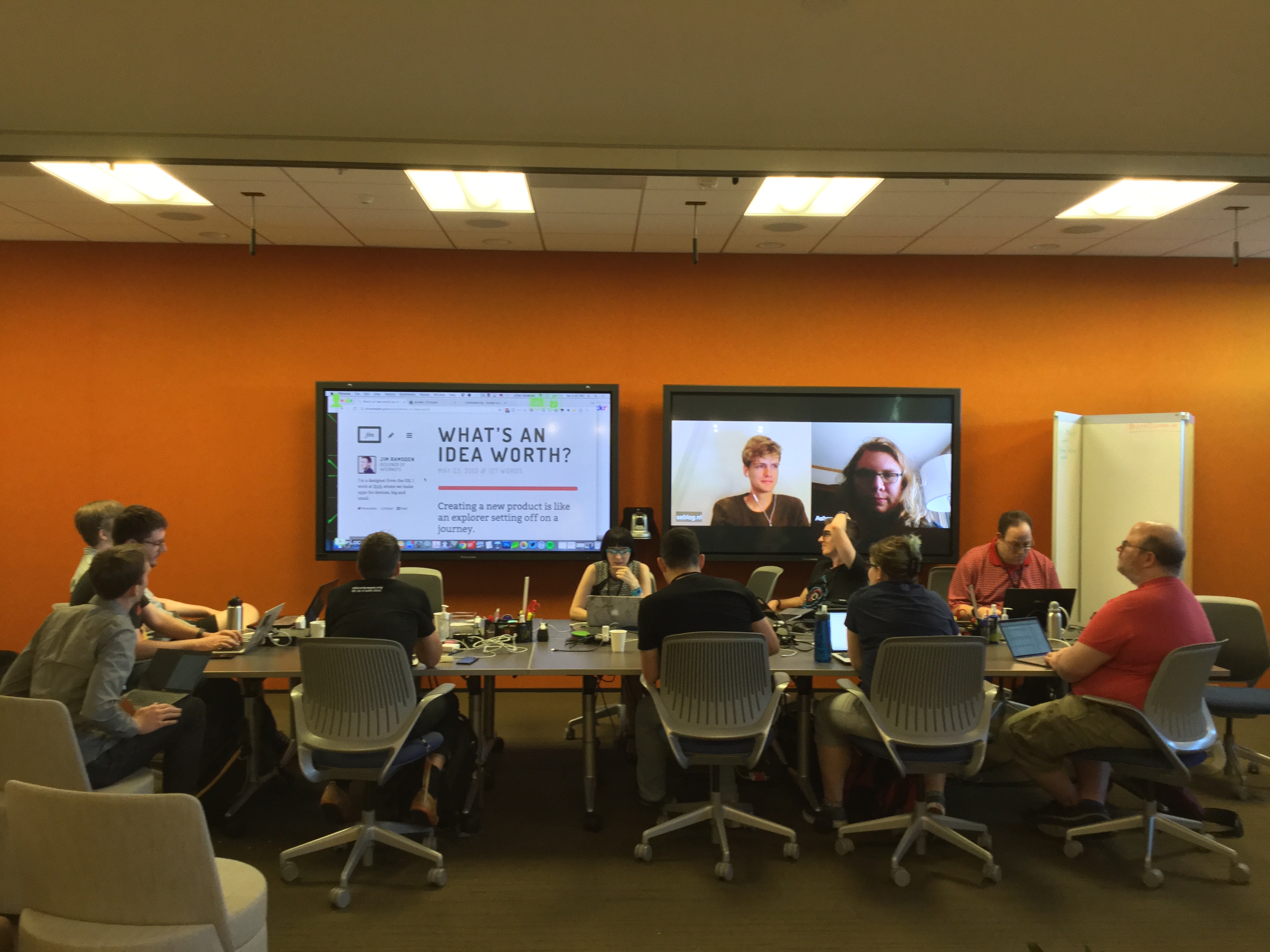 See Also