Pinterest
From IndieWeb
This article is a stub. You can help the IndieWeb wiki by expanding it.

Pinterest is a visual bookmark hosting silo where users "pin" (bookmark), or "repin" (repost a bookmark of) a page with a specific image from that page to a "pinboard" (named bookmark collection) and follow other users and/or pinboards created by others.
Screenshots
Profile page
Displays a list of your pinboards with thumbnails of some pins on that board.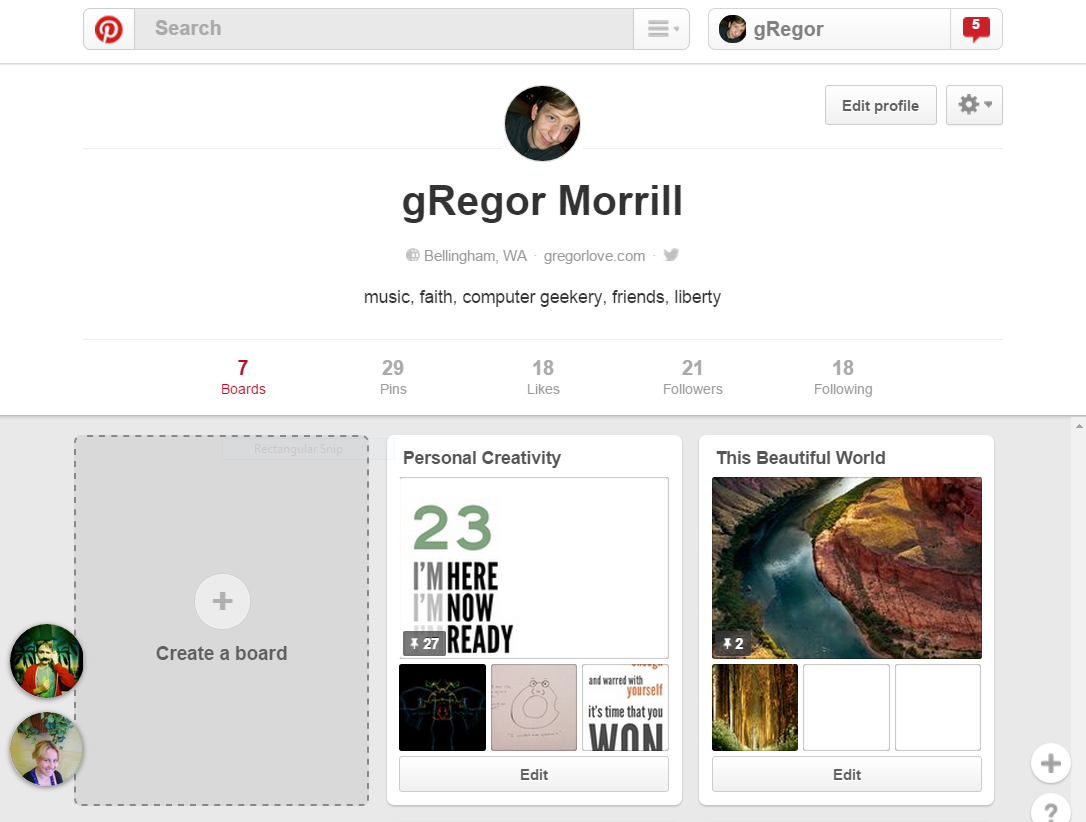 Reset following list
I logged in for the first time in ages and saw this prompt near the top of the page. It appears they're giving me the option to clear out my following list.
gRegor Morrill 17:45, 1 October 2015 (PDT)

POSSE
There are WordPress plugins for POSSE-ing posts to Pinterest - e.g. WP Pinner. This would be useful for personal sites of visually-oriented professionals (fashion designers, photographers, artists etc.)
See Also