Plurk
Jump to navigation
Jump to search
This article is a stub. You can help the IndieWeb wiki by expanding it.

Plurk is a social silo for posting short notes that began in 2008.
The platform supports a variety of post types including:
User Interface
The simple posting interface was very similar to early Twitter and Facebook, particularly in its use of a variety of verbs in front of particular posts. Instead of having a stream of content going down the page, the service's timeline moved across the page horizontally.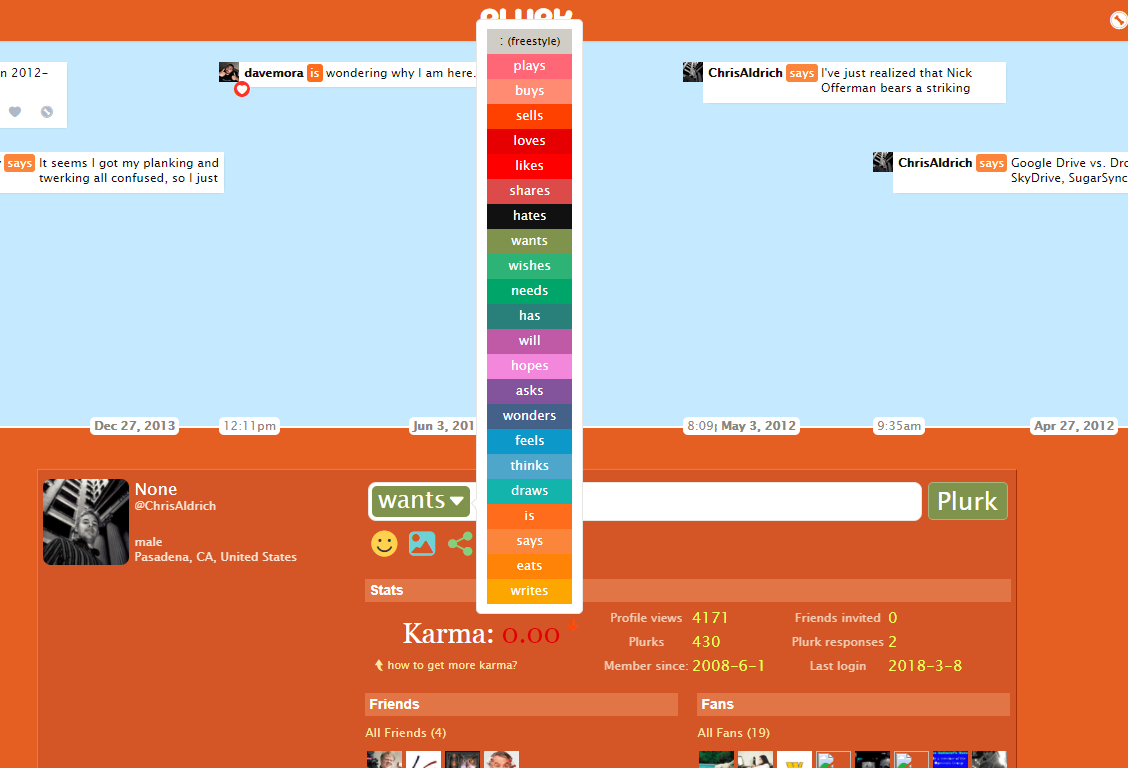 See Also