Thread Reader
Jump to navigation
Jump to search
This article is a stub. You can help the IndieWeb wiki by expanding it.
Thread Reader (aka Thread Reader App) is a Twitter bot/service that will convert a Twitter thread into an article by replying to any tweet of a thread that mentions @ThreadReaderApp with the keyword "unroll". When ready, the bot will tweet back a link to a collection of the tweets.
They also support other languages:
In Arabic, use the word "تنسيق"
In French, use the word "déroule"
In Japanese, use the word "まとめ"
Micropub support
Thread Reader announced the release of their support for Micropub on 2020-06-27. There is a tutorial on their Patreon.
History
In response to a post/tweet by
Chris Aldrich on 2020-03-06, Thread Reader built an IndieAuth and Micropub workflow to allow users to post collections of their own Twitter threads (aka tweetstorms) back to their own personal websites.
On 2020-05-28,
Chris Aldrich posted a thread to Twitter and afterward was able to use a beta version of their service to syndicate (or PESOS) a copy of it to his website in one of the first examples of this feature in the wild.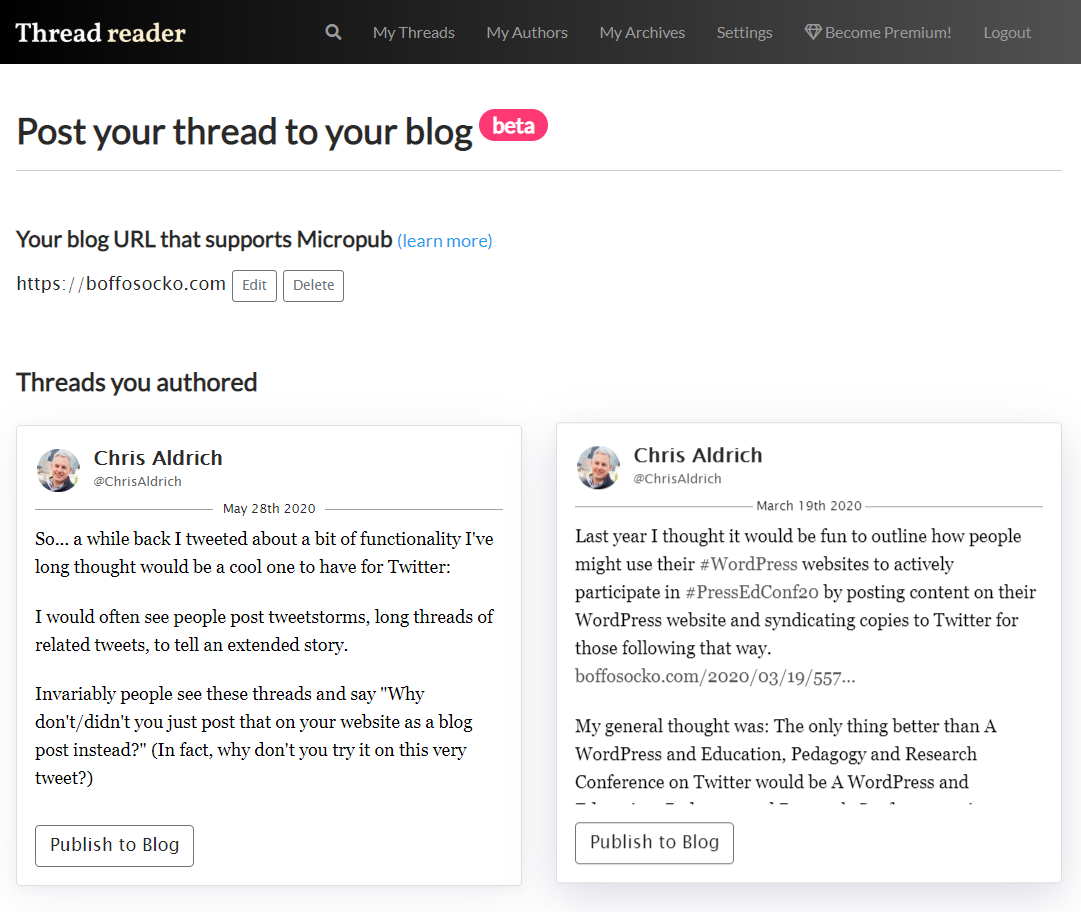 On 2020-06-27 ThreadReaderApp announced the release of their support for Micropub.
See Also