IndiePass for Android
Jump to navigation
Jump to search
This article is a stub. You can help the IndieWeb wiki by expanding it.
IndiePass for Android (formerly Indigenous for Android) is a native app for Android that supports posting to your website using Micropub and a built-in reader that supports Microsub. Other account types allow you to connect with the Fediverse: Mastodon, Pixelfed and Pleroma
The project is under active development by
Mark Sutherland and is available on Google Play and F-Droid. The source code can be found on GitHub. There is also an iOS version.
On 12 Nov 2021
Mark Sutherland took over as maintainer of the Android app, after previously taking over maintaining the iOS and desktop versions in September.
IndieWeb Usage
People currently using IndiePass for Android on their sites.
If you have ideas/know of bugs, feel free to open up issues here: https://github.com/IndiePass/indiepass-android/issues
Features
These features are currently available
Multiple accounts: IndieWeb, Mastodon, Pixelfed and Pleroma
Posting content to your site: note, article, reply, like, bookmark, repost, event, rsvp, issue, checkin, geocache, venue, trip and read
Send image, video and audio to the media endpoint (if available)
Save as draft to finish later
Upload multiples images, videos and audio, add tags where relevant
Apply filters, add text and emojisto images
Get / refresh syndication targets
Send location on note, article and event
Read posts from your site and optionally update or delete them
Share (direct) from other applications to IndiePass
Reader (optional): Overview of channels, reading the timeline and direct actions like reply, like ..
Manage channels and feeds directly from the app
Push notifications via https://indigenous.realize.be
Manage contacts and use autocomplete of contacts in content - see https://realize.be/notes/1970
Night mode support
Anonymous
There's also a built-in anonymous user which allows reading channels and posts coming from https://mastodon.social, https://pleroma.site or https://pixelfed.social. Posts can be send to a custom endpoint and token and also a custom Microsub endpoint can be configured, but you're responsible for the right response format and is read-only.
Screenshots of the app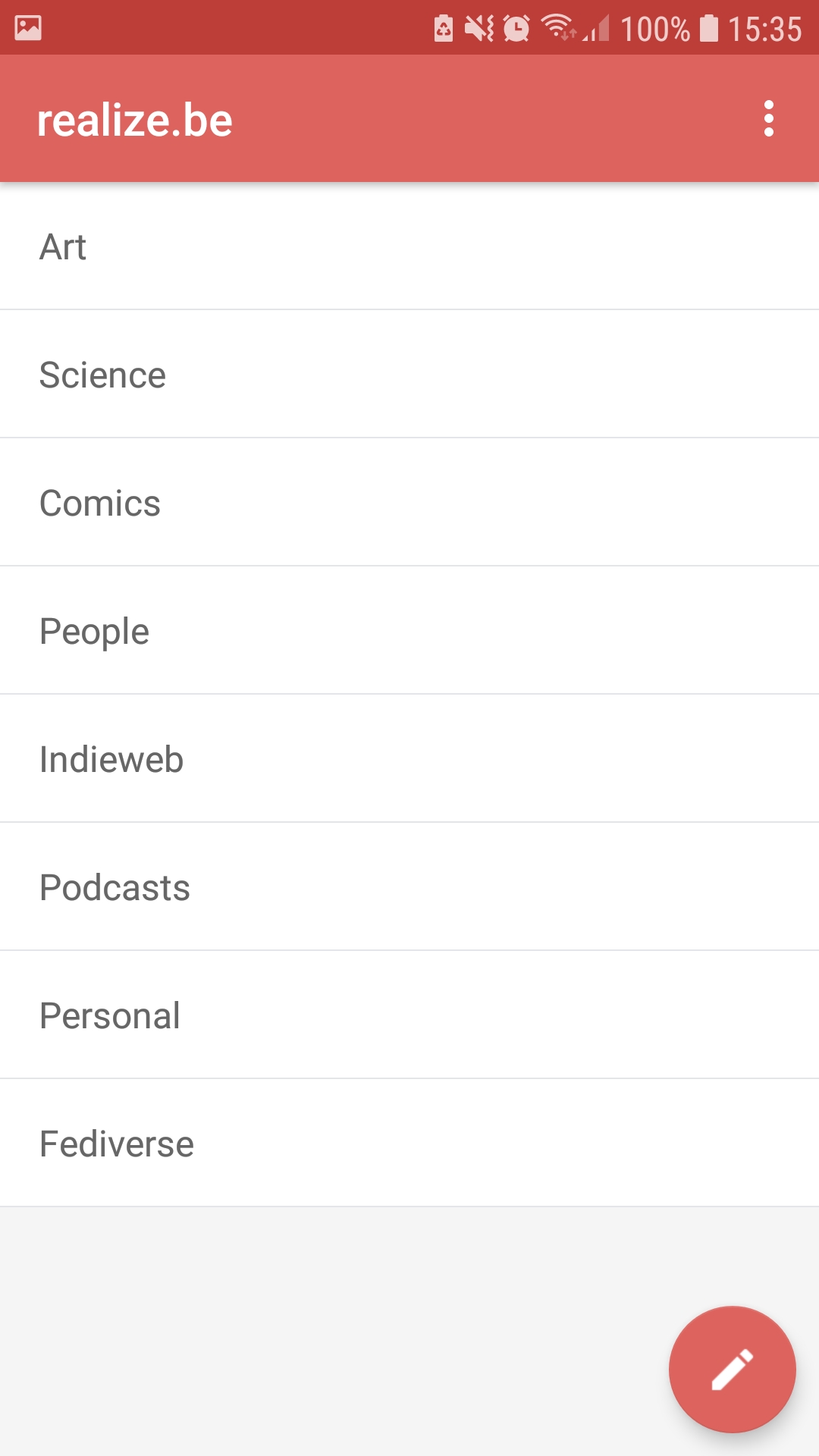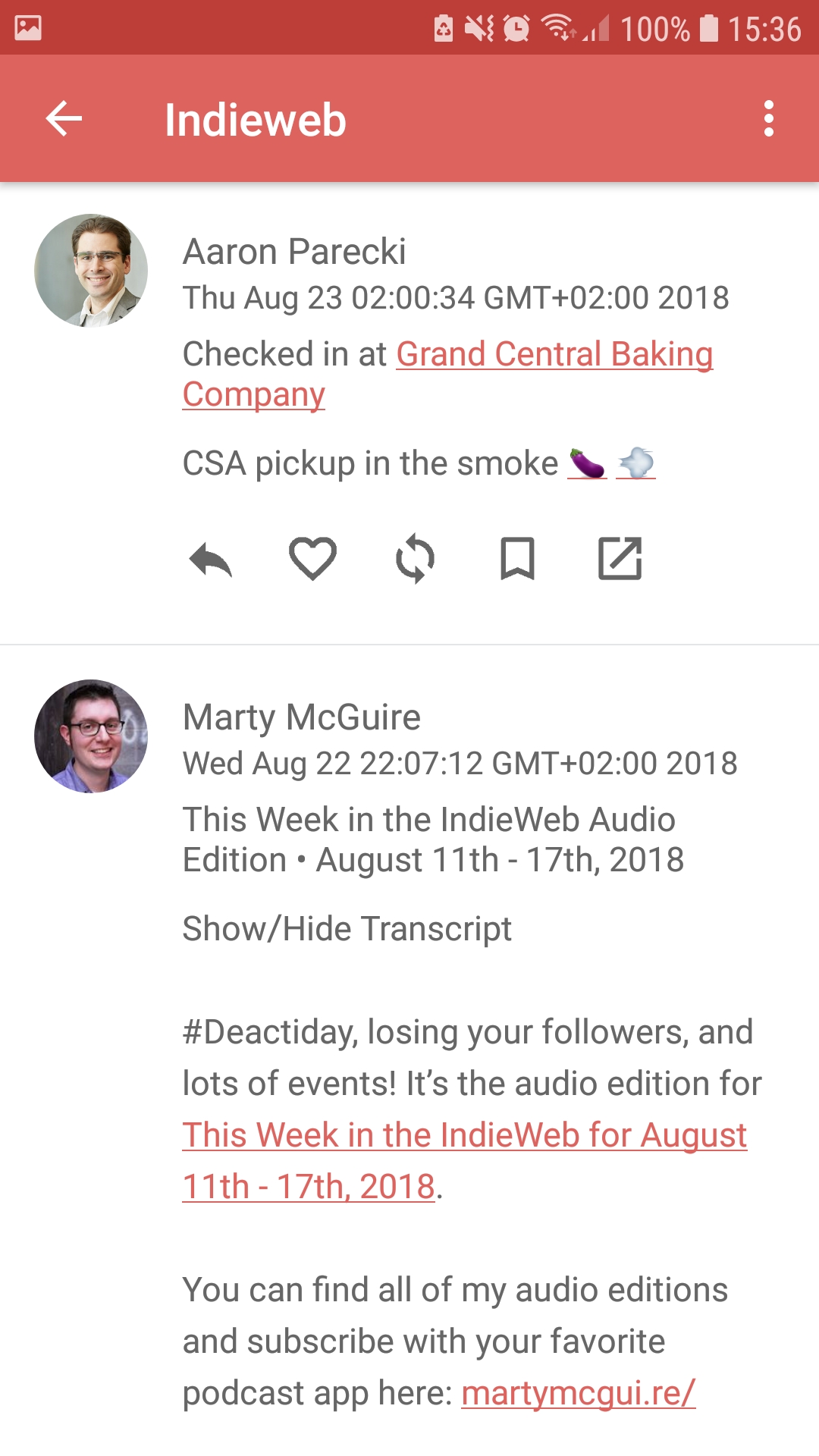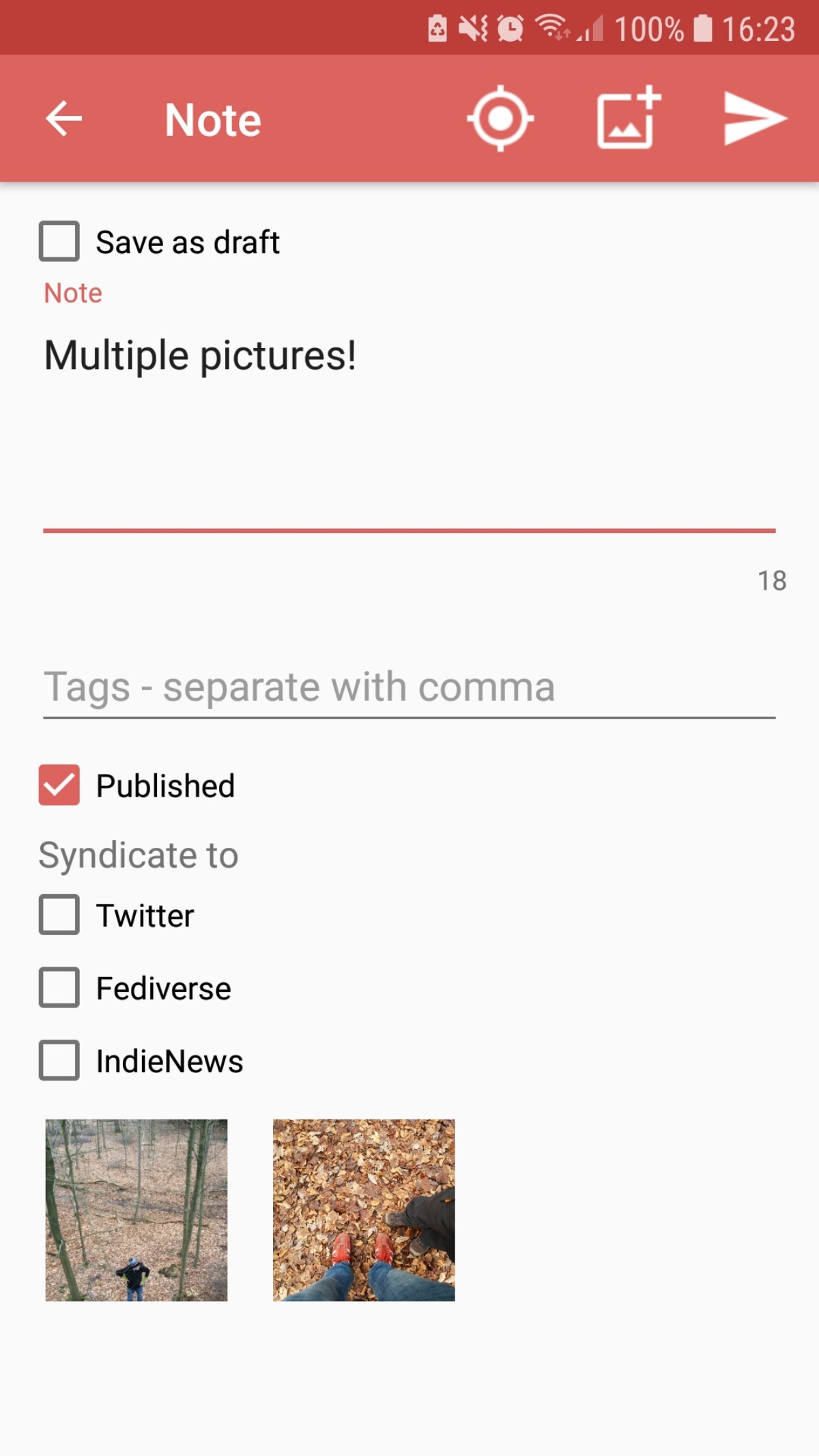 See Also