Indigenous for Android
From IndieWeb
Indigenous for Android is a native app for Android and currently in early development that supports posting your website using Micropub and a built-in reader that supports Microsub.
The project is under active development by Kristof de Jaeger and is available on Google Play and F-Droid. The source code can be found on GitHub. There is also an iOS version.
IndieWeb Usage
People currently using Indigenous for Android on their sites.
If you have ideas/know of bugs, feel free to open up issues here: https://github.com/swentel/indigenous-android/issues
Features
These features are currently available
Multiple accounts
Posting content to your site: note, article, reply, like, bookmark, repost, event, rsvp, issue, checkin, geocache
Send an image to the media endpoint (if available)
Save as draft to finish later
Upload multiples images, add tags where relevant
Get / refresh syndication targets
Send location on note, article and event
Read posts from your site and optionally update or delete them
Share (direct) from other applications to Indigenous
Reader (optional): Overview of channels, reading the timeline and direct actions like reply, like.
Manage channels and feeds directly from the app
Push notifications via https://indigenous.realize.be
Screenshots of the app
Below are some screenshots of the app.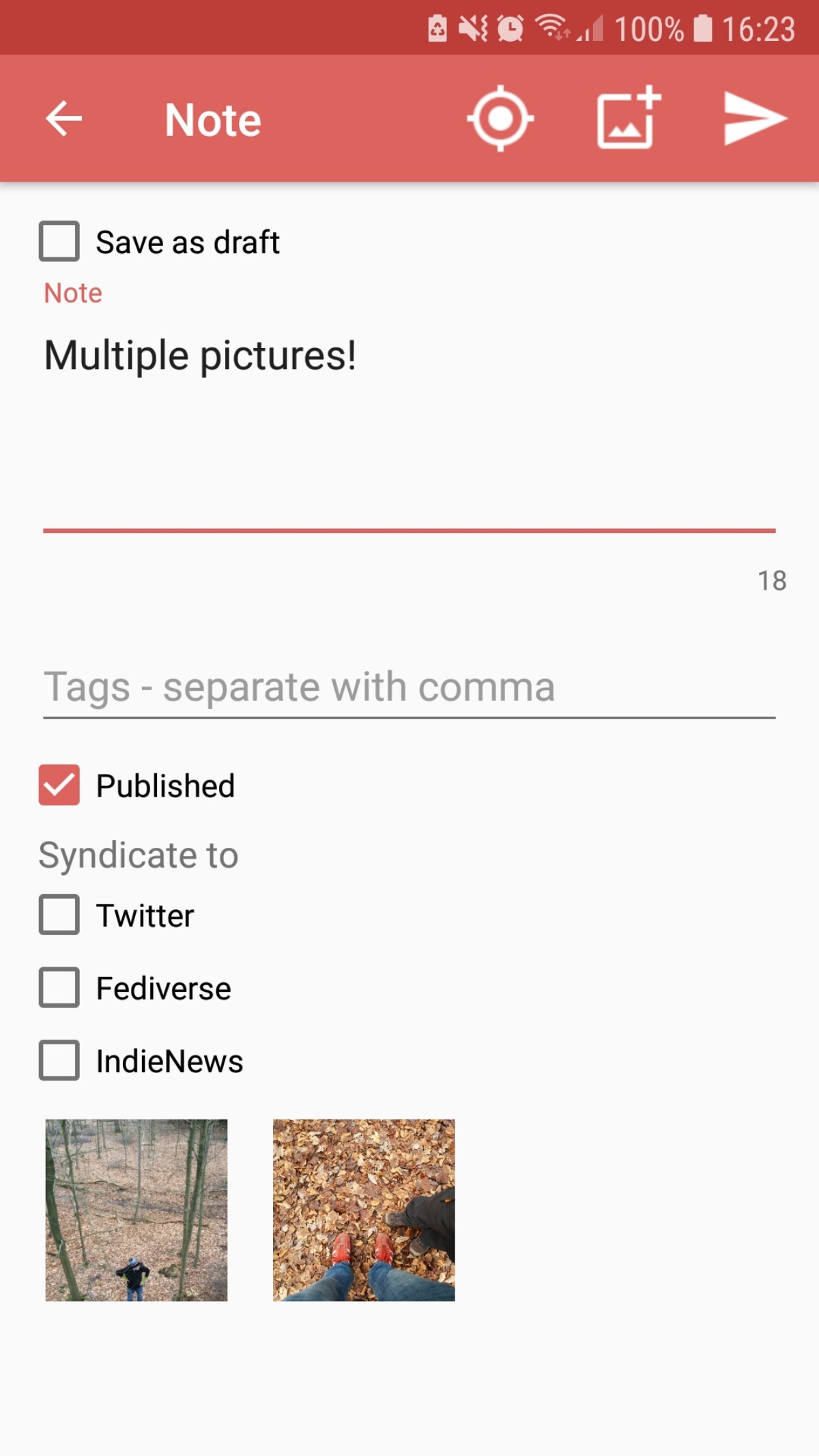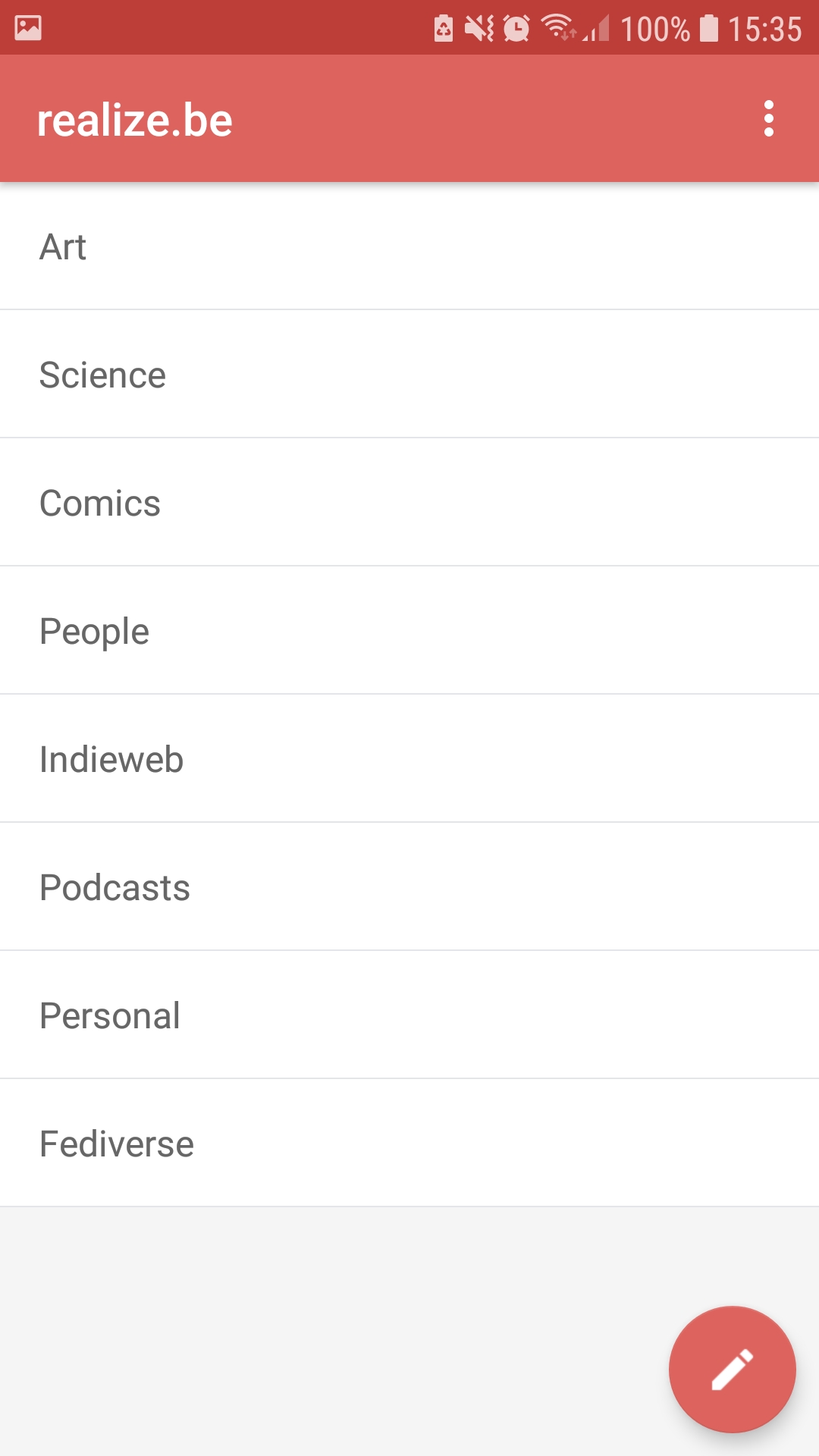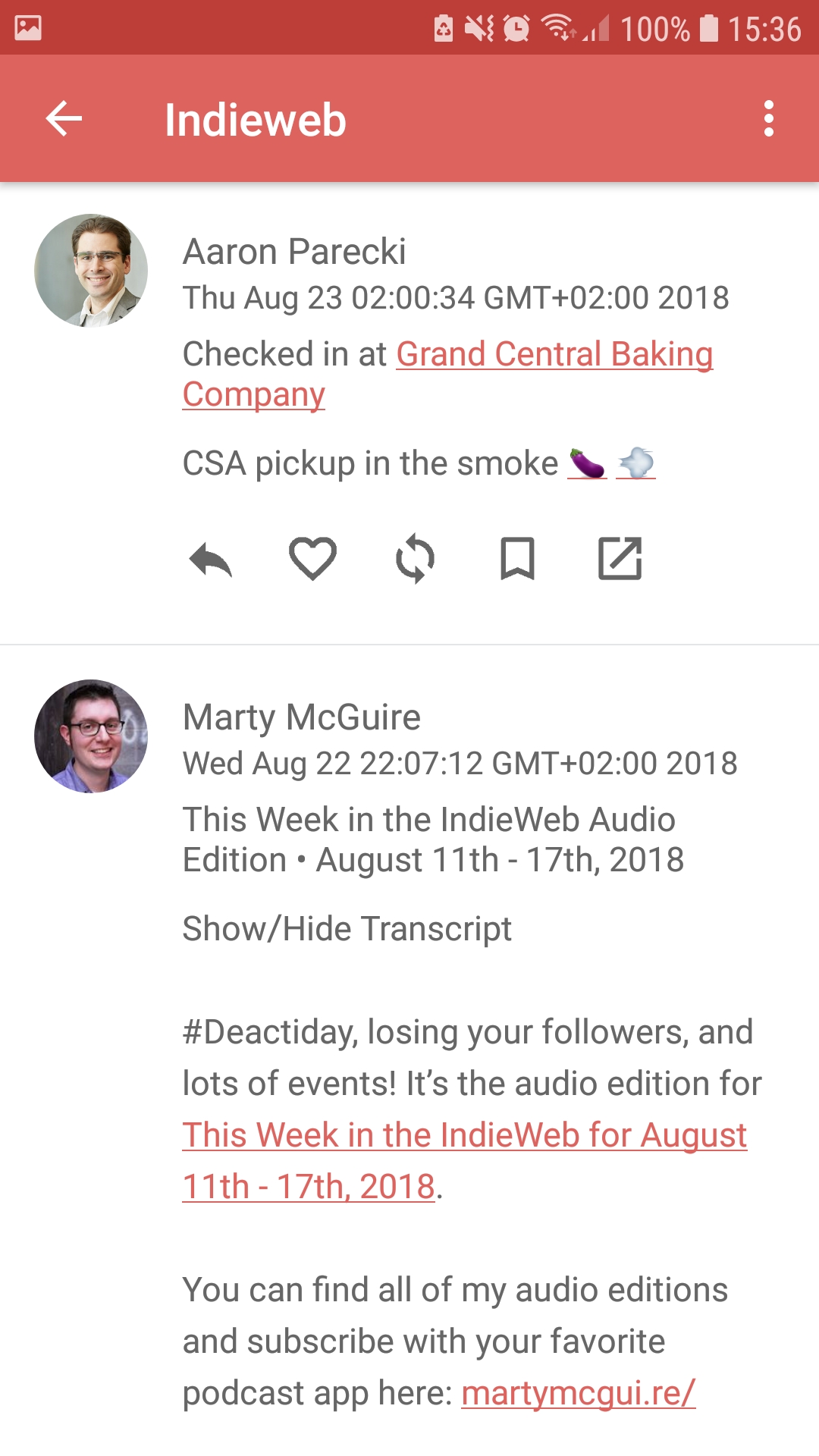 See Also