Indigenous for Android
From IndieWeb
Indigenous for Android is a native app for Android and currently in early development that supports posting your website using Micropub and a built-in reader that supports Microsub.
The project is under active development by Kristof de Jaeger and can be found on GitHub. There is also an iOS version.
IndieWeb Examples
People currently using Indigenous for Android on their sites.
The app is currently in early development. Alpha releases are available, so if you want to help out testing, ping me (swentel) on one of the #indieweb channels on irc.freenode.net or send me a message through my contact form on https://realize.be/contact. Or manually install, regular releases will be available on https://github.com/swentel/indigenous-android/releases
If you have ideas/know of bugs, feel free to open up issues here: https://github.com/swentel/indigenous-android/issues
V1 Features
These features are currently available in the alpha releases.
Multiple accounts
Posting content to your site: note, article, reply, like, bookmark, repost, event, rsvp
Upload a single image, add tags where relevant
Get / refresh syndication targets
Share (direct) from other applications to Indigenous
Reader (optional): Overview of channels, reading the timeline and direct actions like reply, like etc.
Screenshots of the app
Below are some screenshots of the app in progress.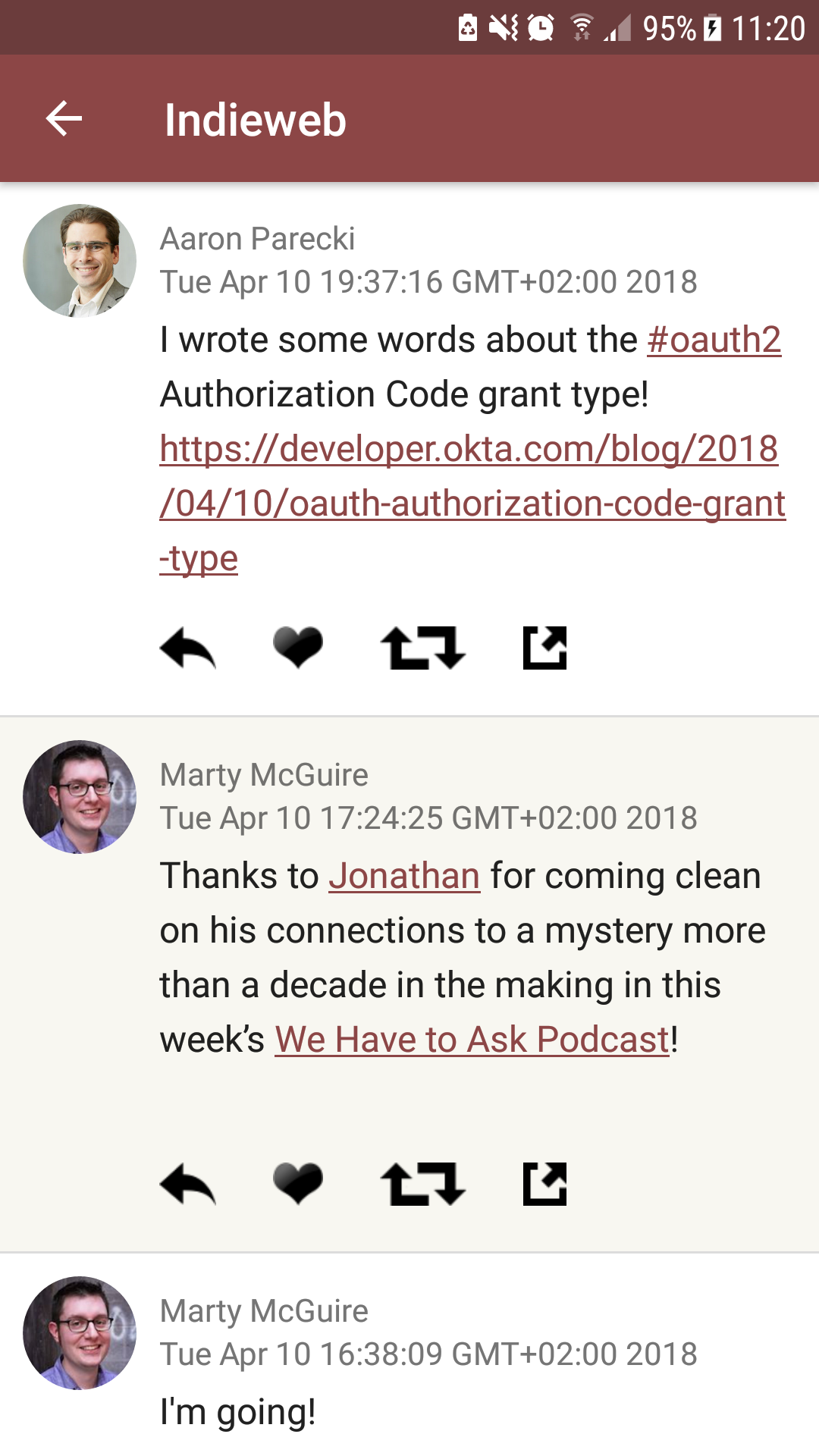 See Also