Kindle
From IndieWeb
This article is a stub. You can help the IndieWeb wiki by expanding it.

Kindle is Amazon's book silo service and hardware e-reader devices for viewing those books. They utilize a number of proprietary file types including .mobi, .azw, .tpz, and others that often include DRM protection and prevent books from being transferred easily from one device to another or from being converted to other file types.
Data Export
Book files can often be exported directly from most devices by connecting them directly to a computer.
Highlights and Annotations
These are typically kept in a file named clippings.txt which is a simple text file with the highlights and annotations along with date and timestamps.
Highlights and annotations are also synced to Amazon's site at https://read.amazon.com/notebook and if one has a linked Goodreads account, they will be mirrored at https://www.goodreads.com/notes/.
Several services offer alternate means for extracting some Kindle data:
Criticism
Remote Book Deletion
2009 Deletion of "1984" book incident.
Requires software updates or else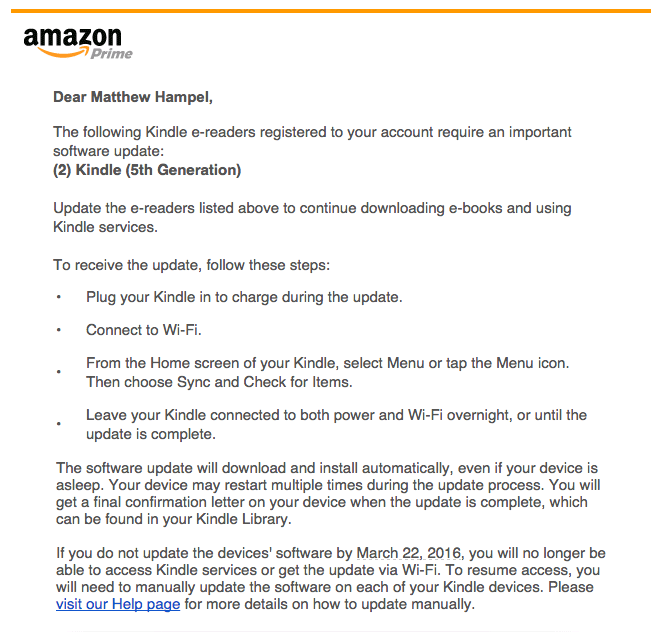 See Also