testfrontpage
From IndieWeb
<public>
Homebrew Website Club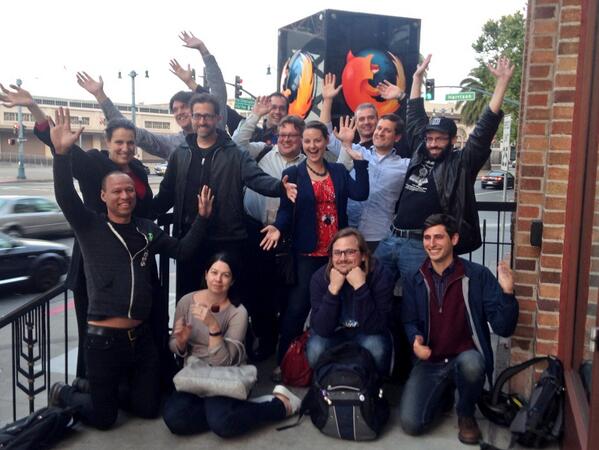 Homebrew Website Club is a biweekly meetup of people passionate about or interested in creating, improving, building, designing their own website, in the same structure as the Homebrew Computer Club meetings. [1]
We meet every other Wednesday* right after work, 18:30-19:30, across cities and online.
The next Homebrew Website Club meetup is:
See more upcoming IndieWeb events
IndieWebCamp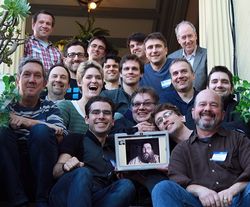 IndieWebCamp is a gathering of web creators building & sharing open web technologies to advance the state of the indie web. We get together for a weekend to discuss how we can empower people to own their identities and data, then spend a day hacking & creating.
See Previous IndieWebCamps, most recently the 2014 NYC & SF, 2013 UK, and the main IndieWebCamp 2013. IndieWebCamp has a code-of-conduct.
The next IndieWebCamp is:
IndieWebCamp 2014
The fourth annual IndieWebCamp will for the first time be simultaneously held on West (ESRI R&D, Portland) and East (The New York Times, New York City) coasts from -, 10:00-18:00.
Where: East & West, respectively:

The New York Times

,

40th Ave & 8th St.

,

New York City

, USA.

ESRI R&D Center

,

309 SW 6th Ave, Suite 600

,

Portland

,

Oregon

, USA.

RSVP on the 2014 Guest List. Sign in with your domain and add yourself! Attendees must actively create for their personal domain name, or be an apprentice to someone who does.
Want to help out with IndieWebCamp? Volunteer!