events/2014-07-02-homebrew-website-club
Jump to navigation
Jump to search
Homebrew Website Club Meetup
Details
When
:
• - – Homebrew Website Club broadcast & peer-to-peer meetup & beforehand:
• optional 17:30-18:30 – quiet writing hour for the venues that explicitly have it.
All times are Pacific Time unless otherwise noted in venues.
Where
San Francisco

Mozilla

San Francisco,

2 Harrison St.

(at Embarcadero), 1st Floor,

San Francisco

, CA
with writing hour from 17:30-18:30!
Portland

No Portland meetup this week
Chicago

Intelligentsia Coffee

,

53 East Randolph St.

,

Chicago

, IL
Note the Chicago meeting is at 18:30 CDT
What
(new!) 17:30-18:30 Writing hour before the meetup. Come on by to blog or do other writing quietly.
Homebrew Website Club Meetup: Are you building your own website? Indie reader? Personal publishing web app? Or some other digital magic-cloud proxy? If so, come on by and join a gathering of people with likeminded interests. Bring your friends that want to start a personal web site. Exchange information, swap ideas, talk shop, help work on a project...
See the Homebrew Website Club Newsletter Volume 1 Issue 1 for a description of the first meeting.
URLs
San Francisco:
Portland:
CANCELLED! Aaron is unable to host this week, so feel free to update this page if you want to host, even if it's at a nearby bar!
... and POSSE copy
RSVP
Optional RSVP - just show up! You're encouraged to RSVP by any or all of:
adding your name below (and indicate parenthetically if you're in for writing hour)
RSVPing on its POSSE copy on Facebook (also linked above)
Or just show up and say hi! We're a friendly bunch. You may also RSVP after attending.
San Francisco:
Portland:
Aaron Parecki is sorry to be unable to host this week's meetup!
... add yourself!
Chicago:
Notes
San Francisco
Portland
Chicago
Blog posts
Blog posts before the meeting:
Photos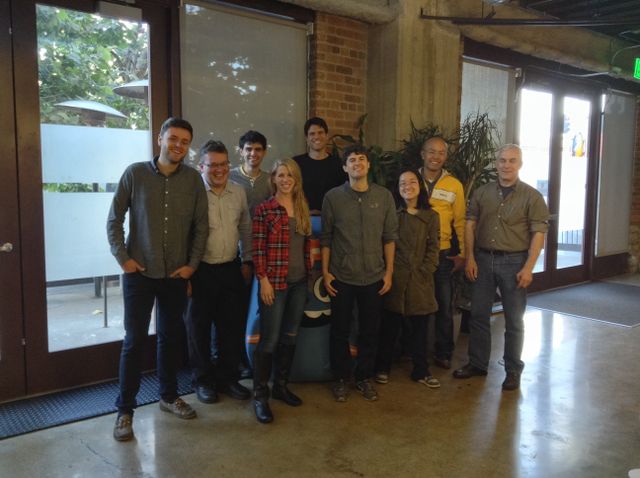 San Francisco - photo by
Tantek Çelik (not pictured)

...