events/2014-01-15-homebrew-website-club
Jump to navigation
Jump to search
Homebrew Website Club Meeting
Details
When
at -
Where
San Francisco

Mozilla

SF, 1st floor,

2 Harrison st.

(at Embarcadero),

San Francisco

, CA

Portland

Esri R&D Center,

920 SW 3rd Ave #400

,

Portland

, OR
What
Are you building your own website? Indie reader? Personal publishing web app? Or some other digital magic-cloud proxy? If so, come on by and join a gathering of people with likeminded interests. Bring your friends that want to start a personal web site. Exchange information, swap ideas, talk shop, help work on a project, whatever...
See the Homebrew Website Club Newsletter Volume 1 Issue 1 for a description of the first meeting.
URLs
Portland:
RSVP
SF:
Portland:
Sorry to miss you!
Notes
Notes from the meeting.
Blog posts
Blog posts before the meeting:
Portland P2P Section
Brief list of topics OH in the discussion section:
Photos
Portland

present but not pictured, photographer Aaron Parecki
San Francisco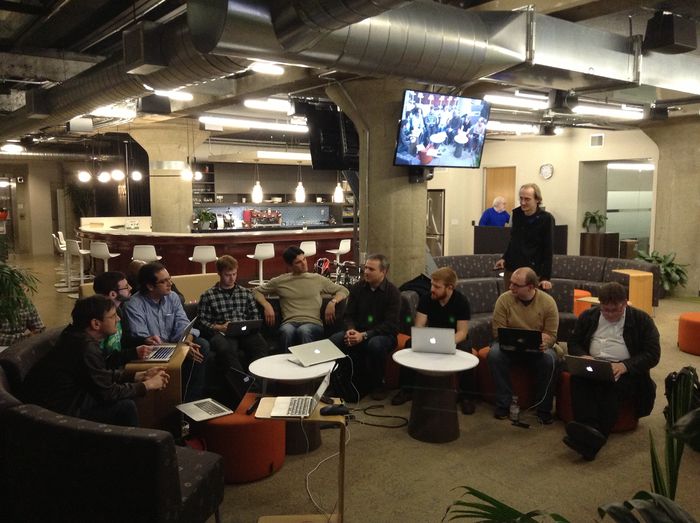 present earlier (left before photo) : Pius
present but not pictured, photographer Tantek Çelik