events/2017-11-15-homebrew-website-club
From IndieWeb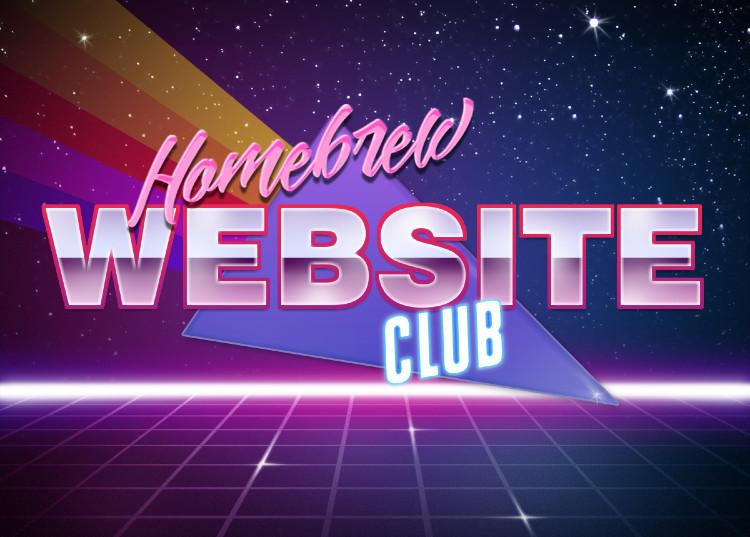 Homebrew Website Club Meetup
Join us for an evening of quiet writing, wiki editing, IndieWeb demos and discussions!
Create or update your personal web site!
Finish that blog post you've been writing, edit the wiki!
Demos of recent IndieWeb breakthroughs, share what you've gotten working!
Join a community with like-minded interests. Bring friends that want a personal site!
Any questions? Ask in the chatroom!
Details
What
Homebrew Website Club Meetup: Are you building your own website? Indie reader? Personal publishing web app? Or some other digital magic-cloud proxy? If so, come on by and join a gathering of people with likeminded interests. Bring your friends who want to start a personal web site. Exchange information, swap ideas, talk shop, help work on a project...
See the Homebrew Website Club Newsletter Volume 1 Issue 1 for a description of the first meeting.
When
:
• - – Homebrew Website Club broadcast & peer-to-peer meetup & beforehand:
• optional 17:30-18:30 – quiet writing hour for the venues that explicitly have it.
All times are Pacific Time unless otherwise noted in venues.
Where
Earlier events (absolute timeline) listed first.
West Europe
Nürnberg
Moved to next week, 22 November!
---
Virtual European Time
Virtual HWC for IndieWebbers who either can't make a regular meeting or don't yet have critical mass to host one in their area. Everyone is welcome to participate remotely! Hosted on the Mumble server.
Virtual on CET.
17:30–18:30 CET (16:30–17:30 UTC, 09:30–10:30 PDT): Ask for help, write code, or just talk.
18:30–19:30 CET (17:30–18:30 UTC, 10:30–11:30 PDT): Demos, followed by talking through recent IndieWeb news.
Just show up, and feel free to RSVP by adding yourself below:
---
Berlin
---
UK
Brighton
68 Middle Street, Brighton
Just show up, and feel free to RSVP by adding yourself below:
---
London
Cancelled this week
---
US East
Baltimore MD
Digital Harbor Foundation, 1045 Light St, Baltimore, MD 21230
18:30 - 19:30 Eastern Time – (optional) quiet writing hour for those interested
19:30 - 20:30 Eastern Time – meetup
Just show up, and feel free to RSVP by adding yourself below, or add yourself on the indie event, on upcoming.org, or the Facebook POSSE copy:
---
US West
San Francisco
🌁 Mozilla San Francisco, 2 Harrison St. (at Embarcadero), 1st floor open area, San Francisco, CA
Quiet writing hour at 17:30 for those interested.
Just show up, and feel free to RSVP by adding yourself below, to the indie event, the FB event, or all three!
---
Topics
Suggest topics for discussion at Homebrew Website Club Meetups this week. For example, difficult and/or open ended questions that come up in discussion.
Regrets
Too far from any HWC to make it!
Notes
Blog posts
Photos
Baltimore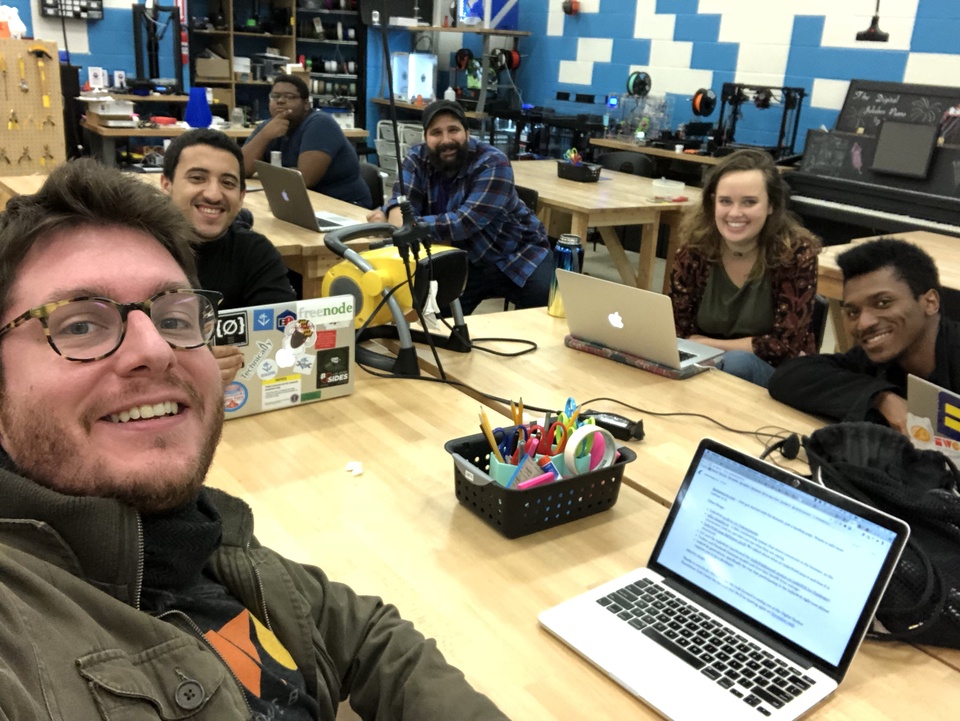 Virtual EU