events/2014-02-12-homebrew-website-club
Jump to navigation
Jump to search
Homebrew Website Club Meeting
Details
When
at -
Where
San Francisco

Mozilla

SF, 1st floor,

2 Harrison st.

(at Embarcadero),

San Francisco

, CA

Portland

Esri R&D Center,

920 SW 3rd Ave #400

,

Portland

, OR
What
Are you building your own website? Indie reader? Personal publishing web app? Or some other digital magic-cloud proxy? If so, come on by and join a gathering of people with likeminded interests. Bring your friends that want to start a personal web site. Exchange information, swap ideas, talk shop, help work on a project, whatever...
See the Homebrew Website Club Newsletter Volume 1 Issue 1 for a description of the first meeting.
URLs
San Francisco:
Portland:
RSVP
SF:
Portland:
Sorry to miss you!
Notes
Notes from the meeting.
Blog posts
Blog posts before the meeting:
Andy Sylvester - Wrote up my Indieweb areas of interest to provide a start for discussions at the PDX meeting
Amber Case - General announcement of Homebrew Website Club and why people should come. Included image of Bob Lash from Homebrew Computer Club.
Photos
Portland

present but not pictured, photographer Aaron Parecki
San Francisco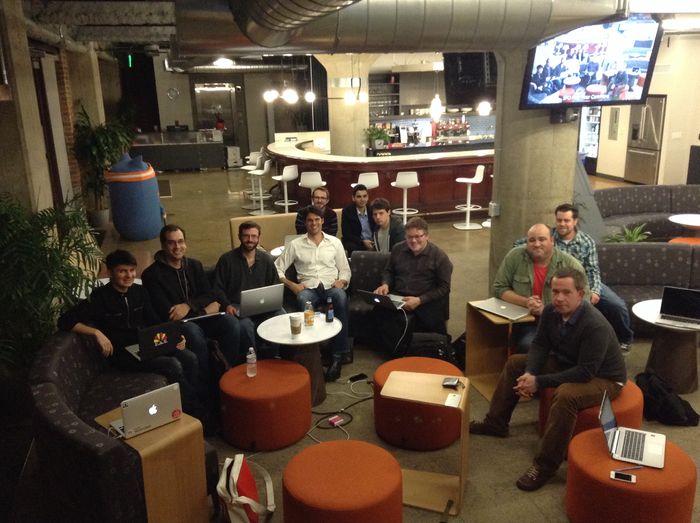 present but not pictured, photographer Tantek Çelik