2023/Nuremberg
Jump to navigation
Jump to search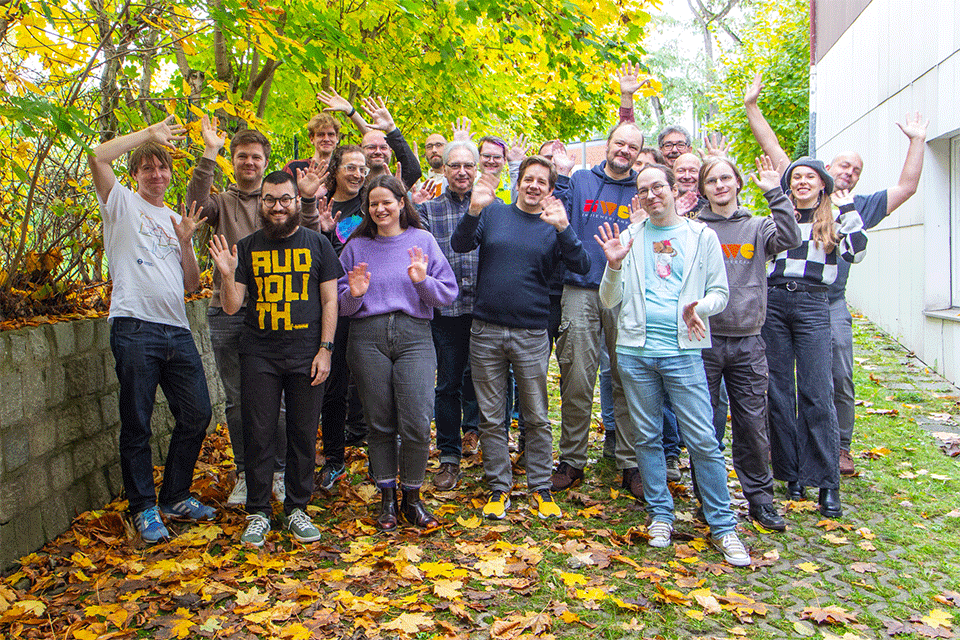 This article is a stub. You can help the IndieWeb wiki by expanding it.

IndieWebCamp Nuremberg 2023, the fourth IndieWebCamp in Nuremberg (IWC NUR), took place October 28-29, after border:none 2023.
When: 2023-10-28 through 2023-10-29
Where: tollwerkstatt, Klingenhofstraße 5, 90411 Nürnberg.
Cost: tickets are complimentary
Participating
🏰 Please read through and agree to:
If you have any questions or problems regarding the Code of Conduct, please contact one or more of the #Organizers.
Accessibility
Whatever your disability, we want to make sure IndieWebCamps are accessible to all. If you consider attending IndieWebCamp Nuremberg and have specific accessibility requirements, contact us in advance and we'll try to make sure that we are able to accommodate you.
Travel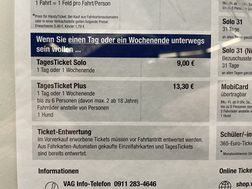 Local travel by 🚃 rail, 🚈 underground, 🚗 car, 🚲 bicycle:
🚝 We highly recommend traveling by public transit or bicycle
For travel within Nürnberg, the whole IndieWebCamp weekend can be covered by a single TagesTicket Solo. The day ticket is valid for either a day or a weekend. This will start to safe money as soon as you take 3 trips on the underground.
Some stops to look out for:
Covid Rules
Covid Rules were what the venue (tollwerk) required.
(photo of rules coming)
Weekend Schedule
Day 1: Discussions
Day 2: Hacking


09:00 Organizer setup
09:30 Doors Open - Coffee available
10:00 Introductions and Demos
11:20 Group photo & session planning
12:15 Sessions
14:00 Lunch
15:00 Sessions continue
17:35 Outro


09:00 Organizer setup
09:30 Doors Open
10:00 Day 2 kick-off
10:30 Hack sessions
12:30 Group photo & lunch
13:30 Hack sessions continue
16:35 Demos
17:45 Clean-up
18:00 Camp closed


Day 1 is about discussing in a BarCamp-like environment. Bring a topic you'd like to discuss or join in on topics as they are added to the board.


Day 2 is about implementing what we discussed. Work with others or on your own. We'll have demos at the end of the day to see what everyone worked on!
Sessions
Sessions are proposed and voted on by the participants.
Organizers
Places
Some places collected through chat and the collective consciousness. Please add more!
For food
For drinks
Remote Participants
Day 1:
Day 2:
Adjacent Events
Covid Info
Two cases were reported in the week after IndieWebCamp:
One positive test was reported on the Wednesday after, with "slight symptoms" that began Sunday
One positive test was reported on the Friday after, possibly related to the first case.
Posts
Posts and notes about the camp!
Photos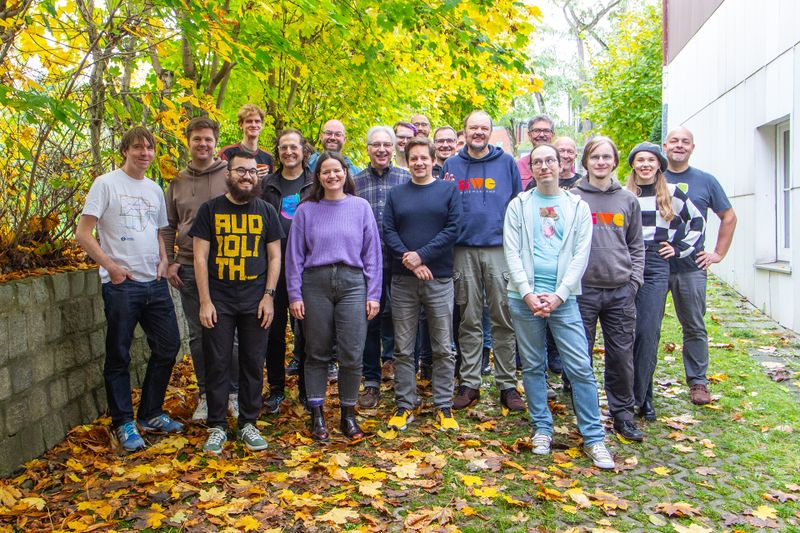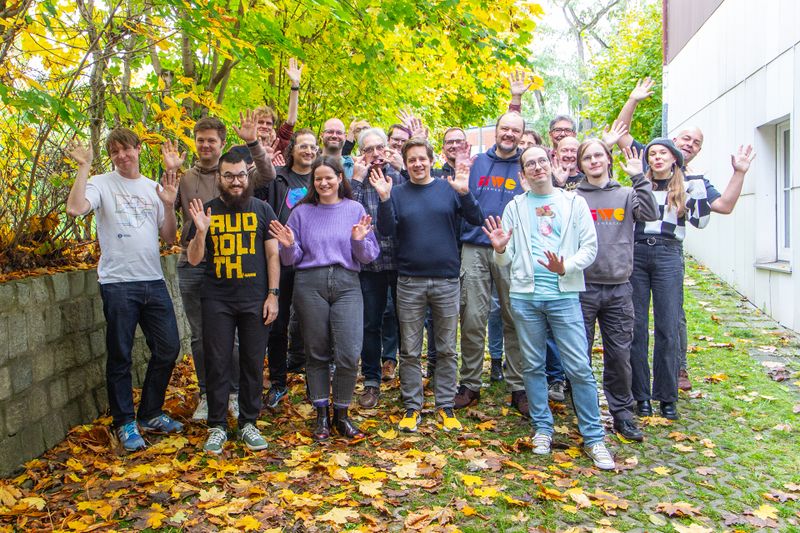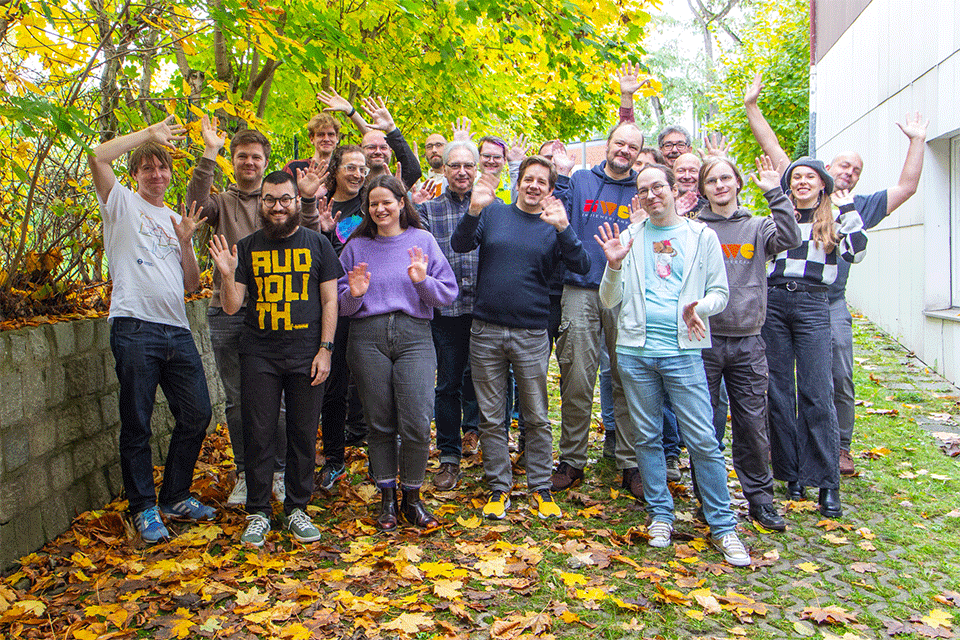 2023-10-29 Paul Robert Lloyd: photo post (archived):
It's a very autumnal IndieWebCamp in Nuremberg this weekend.
Meetups beforehand
Organizers Dinner
Get together for those who had already arrived before border:none. Because it is limited to dinner, there will not be remote participation.
Interested Organizers and prospective Organizers (of IndieWeb events anywhere anytime), in-person or remote:
Friday Informal Social
Some of us will be arriving in Nuremberg the Friday afternoon or evening before the camp, or have already been in town for border:none, and are interested in meeting up for some informal social time. Please feel free to add yourself and if you are interested in meeting up for a drink or dinner (please add a time you might be available at):
Note: border:none ends at approximately 18:15.
Plan:
We went to Cafe Tibet (as noted in chat)
Planning
Previously
See Also