NewsBlur
From IndieWeb
This article is a stub. You can help the IndieWeb wiki by expanding it.

NewsBlur is a traditional feed reader that aimed to replicate and replace Google Reader, also available for self-hosting: [1].
Features
If you use Newsblur, please add to this list!
Feature Requests
Microformats2 support
Feedbin does not yet support subscribing to home pages marked up with h-feed and h-entry microformats. It has been requested:
Sharing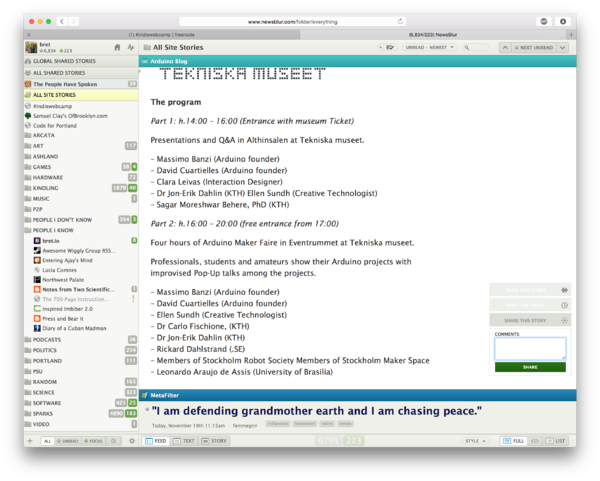 News blur allows for sharing of posts and comments to other news blur followers.
People Using Newsblur
See Also