buttons
From IndieWeb
This article is a stub. You can help the IndieWeb wiki by expanding it.

Buttons (badges, logos, banners) that you can use to link to indieweb.org:
Logos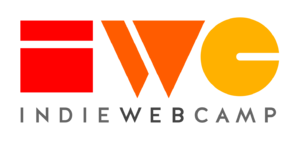 For other versions (size, color, file formats), see the indieweb/branding repo on GitHub.
Buttons



These need to be updated to the new logo.
Community Contributions
IndieWeb from Jeena

... more ...
Feel free to upload your own IndieWeb or IndieWebCamp related logos and embed them here!
Related
See Also