2017
From IndieWeb
This article is a stub. You can help the IndieWeb wiki by expanding it.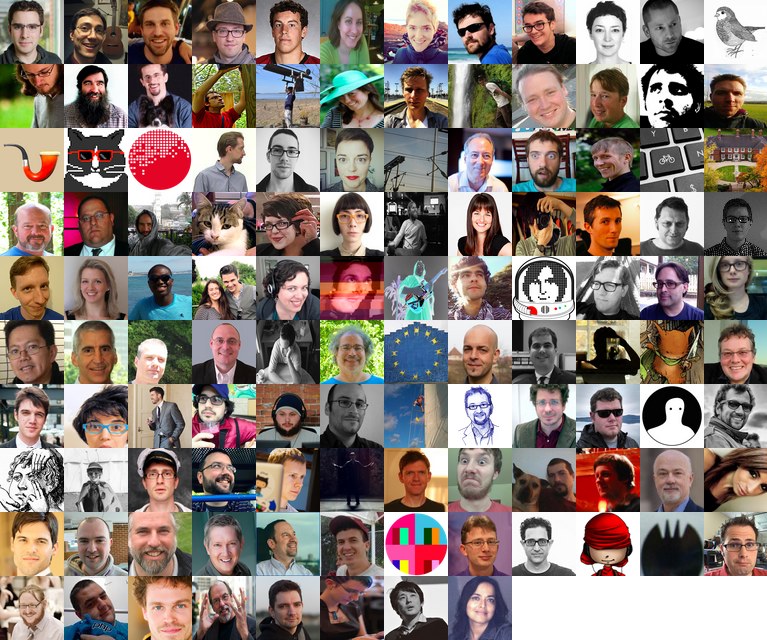 IndieWeb Summit 2017 is 2017-06-24 through 2017-06-25 in Portland, Oregon; the seventh annual gathering for independent web creators of all kinds, from graphic artists, to designers, UX engineers, coders, hackers, to share ideas, actively work on creating for their own personal websites, and build upon each others creations.
IndieWeb Summit
One of several IndieWebCamp events in 2017.
Own your data.
We should all own the content we're creating, rather than just posting to third-party content silos. Publish on your own domain, and syndicate out to silos.
Join us for two days of brainstorming & creating at
IndieWeb Summit
and be a part of advancing & growing the indie web.
When: from June 24, 2017 () at

9:30am

through June 25 () at

6pm

Where:
URLs:
Cost: $10, or free with an Indie RSVP
RSVP
Optional:
Add yourself and what projects you're working on to the Projects List.
Schedule
Participating
Remote Participation
IndieWebCamp has a strong tradition of remote participation, typically using IRC, Google Hangouts and Etherpad during as well as after the event.
If you can't get to the event, consider remote participating or finding/running an IndieWebCamp remote party near you.
Livestream:
Indieweb Remote Parties:
Travel and Lodging
Airport
✈️ PDX Airport. If you are flying to Portland, Oregon, PDX is the airport you want.
Public Transit
🚈 From the PDX airport, the MAX will drop you off downtown a few blocks from the venue. It costs $2.50 for a ticket. Public Transit directions
Lyft or Uber
🚙 You can also take Lyft or Uber from the airport, they will pick you up in the lower level, in a section named "Transportation Network Companies." The cost will be about $18-22 for UberX. More info on the Uber blog.
Taxi
🚕 If you want to take a local cab, Aaron recommends calling Radio Cab (503-227-1212) when you are just outside security, and they will meet you in the lower level for pickup. Alternately, there is usually a line of cabs ready to take people in the lower level.
Hotels
🏫 Here are a few nearby recommended hotels:
AirBnB or Couchsurfing
🏡 Some alternatives to hotels are
Organizers
🤓 Have you helped organize an IndieWebCamp or series of Homebrew Website Clubs and want to help out with our annual IndieWebSummit? Add yourself below, and what you'd like to / are available help do to make the summit happen:
Aaron Parecki - onsite in Portland
Ben Werdmüller - outreach and diversity
Tantek Çelik - all kinds of wiki things (like this page and subpages), outreach, possibly cross-promotion with related events
...
Volunteers
🤗 Participated in an IndieWebCamp and want to help out new folks? Or just passionate to help out any way you can? Add yourself here!
Onsite Considerations
food - vegetarian default
onsite childcare (was asked about the week before 2016, so we should look into options, costs, possible sponsorship thereof etc.)
Additional Event Links
Need to add IndieWebSummit 2017 to:
Sponsors
Previously
See Also