pin
From IndieWeb
📌
This article is a stub. You can help the IndieWeb wiki by expanding it.

pin or pinning is a feature that allows the author to choose a post to put at the top of their profile (or homepage) which is then called a pinned or sticky post.
Why
Sometimes you want to pin a post that's temporally (or temporarily) relevant - e.g. before an event (human) or site shutdown.
IndieWeb Examples
Software Support
WordPress has supported sticky posts since 2.7
Silo Support
Facebook
Facebook has supported pinned posts on events, pages, and groups for quite some time (the admin/creators of such posts/pages has the ability to (un)pin posts).
Noticeably absent: Facebook DOES NOT have the ability for a user to pin a post on their own profile/timeline.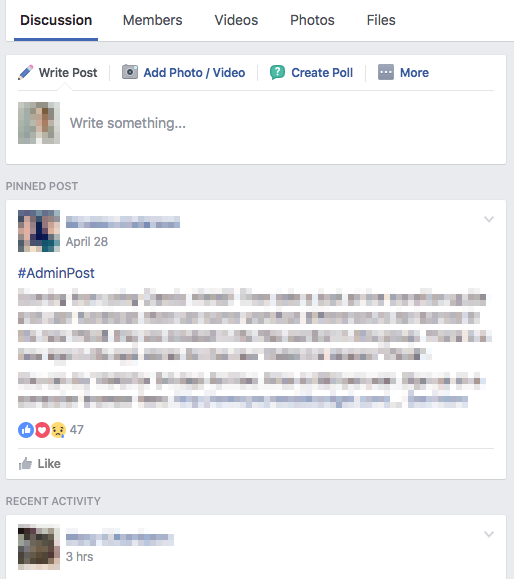 Facebook pinned posts appear with a separate header from "recent activity" and look visually distinct from the chronological list of posts.
Twitter
Twitter's mid-2014 UI update added support for a pinned post on a user profile.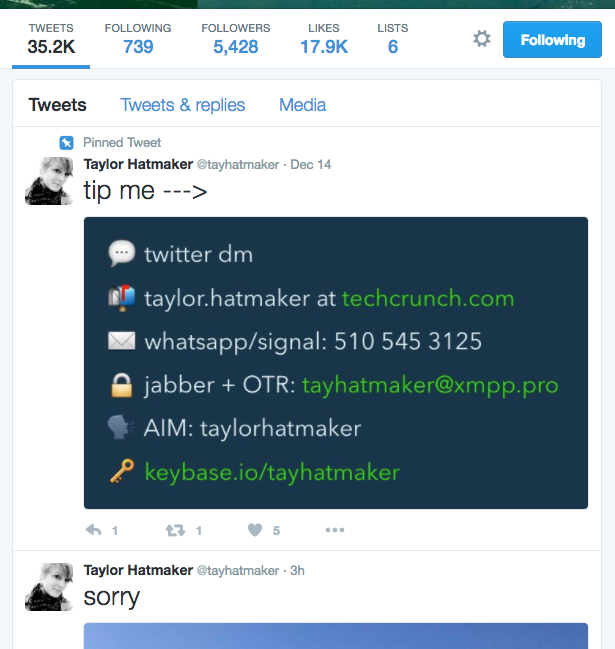 Twitter pinned tweets are marked with "pinned tweet", but otherwise are integrated into the primary list of tweets.
Brainstorming
More thinking on pinned / sticky posts:
You may not want it to be the first post in your profile - because that may give the illusion that there's nothing newer.
Possibly 1-2 normal in-stream posts display, then followed by the pinned post, almost like it is a promoted post for itself.
I want to be able to pin posts in different feeds, ie. on certain tag pages. So the post could still appear chronologically in places where it's not pinned. - Amy Guy
I don't want a reader to treat a pinned post as always the most recent in a feed. Do readers sort things themselves by published date, or display things in the order they pull them from a feed? - Amy Guy
Session
Sessions about pinning:
See Also