2014/wiki-about
Jump to navigation
Jump to search
About
What is the IndieWeb?
The IndieWeb is a people-focused alternative to the 'corporate web'.
Your content is yours
When you post something on the web, it should belong to you, not a corporation. Too many companies have gone out of business and lost all of their users' data. By joining the IndieWeb, your content stays yours and in your control.


You are better connected
Your articles and status messages can go to all services, not just one, allowing you to engage with everyone. Even replies and likes on other services can come back to your site so they're all in one place.


You are in control
You can post anything you want, in any format you want, with no one monitoring you. In addition, you share simple readable links such as example.com/ideas. These links are permanent and will always work.


Beyond Blogging and Decentralization
The IndieWeb effort is different from previous efforts/communities:
Principles over project-centrism. Others assume a monoculture of one project for all. We are developing a plurality of projects.
Selfdogfood instead of email. Show before tell. Prioritize by scratching your own itches, creating, iterating on your own site.
Design first, formats second. Focus on good UX & selfdogfood prototypes to create minimum necessary formats & protocols.
Homebrew Website Club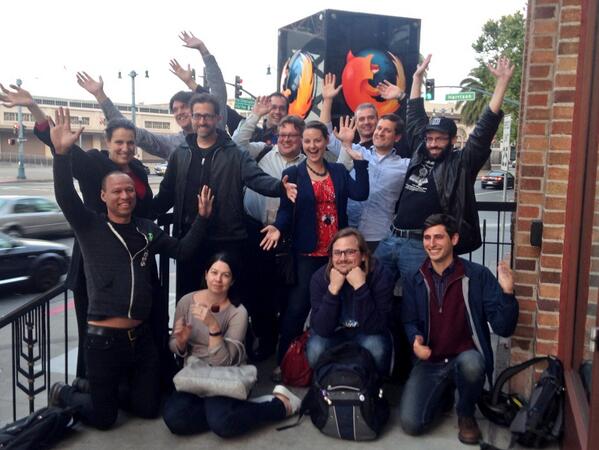 Homebrew Website Club is a biweekly meetup of people passionate about or interested in creating, improving, building, designing their own website, in the same structure as the Homebrew Computer Club meetings. [1]
We meet every other Wednesday* right after work, 18:30-19:30, across cities and online.
The next Homebrew Website Club meetup is:
See more upcoming IndieWeb events
Have a look at current discussions and recent changes to this site to see what we've been working on lately.
Check out what we're building and join the discussion (irc://irc.freenode.net/indiewebcamp) or the next event:
IndieWebCamp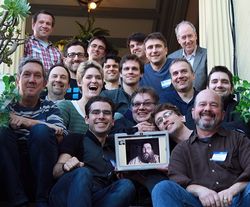 IndieWebCamp is a gathering of web creators building & sharing open web technologies to advance the state of the indie web. We get together for a weekend to discuss how we can empower people to own their identities and data, then spend a day hacking & creating.
See Previous IndieWebCamps, most recently the 2014 NYC & SF, 2013 UK, and the main IndieWebCamp 2013. IndieWebCamp has a code-of-conduct.
The next IndieWebCamp is:
IndieWebCamp 2014
The fourth annual IndieWebCamp will for the first time be simultaneously held on West (ESRI R&D, Portland) and East (The New York Times, New York City) coasts from -, 10:00-18:00.
Where: East & West, respectively:

The New York Times

,

40th Ave & 8th St.

,

New York City

, USA.

ESRI R&D Center

,

309 SW 6th Ave, Suite 600

,

Portland

,

Oregon

, USA.

RSVP on the 2014 Guest List. Sign in with your domain and add yourself! Attendees must actively create for their personal domain name, or be an apprentice to someone who does.
Want to help out with IndieWebCamp? Volunteer!
More Events
Past Events:
How can I join the IndieWeb?
How to support the IndieWeb:
Add buttons and badges to show your support on your website
Help with to-do next steps for IndieWebCamps and this wiki
Sponsor an IndieWebCamp with a venue, food, or donation.
Translations
You may read and edit IndieWebCamp articles in other languages:
More Information
Follow news about the IndieWeb