2019/Organizers
From IndieWeb
This article is a stub. You can help the IndieWeb wiki by expanding it.

The Organizers Summit is a half-day of activities and sessions before IndieWeb Summit 2019, for everyone who has co-organized a recent IndieWebCamp or series of Homebrew Website Club meetups.
Who
Similar to 2018/Organizers, the Organizers Summit sessions are open to everyone who has co-organized an IndieWebCamp from 2015-2018, planning an IndieWebCamp later this year, or co-organized at least two Homebrew Website Club meetups during those years, and posted at least one meetup photo. If you're not sure, ask an organizer.
Want to organize an IndieWebCamp before the Summit?
Want to organize Homebrew Website Club meetups before the Summit?
Other thoughts?
RSVP
Please add yourself below if you will be participating in the Organizers Summit (alphabetical by full name)
Remote Participation
If you can't make it in person but you're available to participate remotely, please add yourself below. Please note that we'll likely make use of Mozilla's remote conference setup, which requires the Vidyo Desktop Client.
Martijn van der Ven – planning to attend. May miss the first hour, depending on work–home-commute.
...
Regrets
Sorry to miss you, let us know if you can't make it and we'll try to reach out with specifics that may apply to your city.
Calum Ryan Clashes with Patterns Day in Brighton
...
When
(Tentative, copied from 2018/Organizers)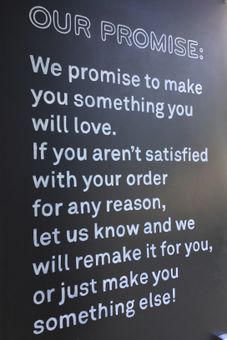 Friday June 28, 9am Pacific Time

2019-06-28 09:00 - 13:30 PDT (UTC-7)
2019-06-28 16:00 - 20:30 UTC
2019-06-28 18:00 - 22:30 CEST (UTC+2)
Schedule
(Tentative, copied from 2018/Organizers) Friday 2019-06-28:
08:15 Organizers breakfast at Kure Juice Bar, 408 SW 12th Ave (at SW Stark)
09:00 Organizers Summit start & intros
09:30 Organizers Summit Sessions
13:00 Organizers Summit Wrap-up & Next Steps
13:30 Organizers Summit closes and
13:37 lunch outside and free time
Other Organizers related activities (just FYI, unless you want to help)
What
See: Organizers page to start filling out this section.

Urgent for Summit:
Photo permissions lanyards per 2018/Berlin/Organizers#Lanyards_for_Photo_Preference:
Need a formal photo policy

all photos released in public domain
explain opt-out
include steps for asking for photo removal
red lanyards for no photo
yellow lanyards for ask
plastic badge holders with a hole for the lanyards to clip onto
Reusable Hello My URL IS rewritable badges
Good option for this is the PVC material that is used for ID badges

Price Estimates

Different lanyards, paper tags, plasitc holders $..05-.10 each
Printed different name stickers $.25-40 (bulk discounts)
Reusable plastic wipe or magnetic name tags $2.00 - we could even print some tiny IWC logo stickers to adhere to the name tags.
Where
(Tentative, copied from 2018/Organizers)
08:00 Breakfast: KURE (Foursquare: Kure Juice Bar), 408 SW 12th Ave (at SW Stark)
09:00-13:30 Organizers Summit meeting: Mozilla Portland! (PDX-3-320 Hair of the Dog, has Vidyo)
13:37 Lunch after: TBD offsite
Photos
Local Participants
Remote Participants
Notes
Ideas from this page and from Organizers#Issues were listed in the etherpad and then sessions were put in a rough priority, or given an explicit time slot.
Proposed from this page
Sessions
For each session, the original notes/ideas are listed first. The discussion from the Organizers Summit and resulting actions are listed under the discussion subheading for each session.
Next Time
These topics were suggested but did not get discussed at this Organizers Summit.
Previously
2018 Organizers meetups:
See Also