IndieWebCamp Organizing
Jump to navigation
Jump to search

IndieWebCamp Organizing is a great way to bring together your local IndieWeb community, yet is also quite challenging, requires co-organizers, and key details to succeed that are documented in this page.
If you have never organized an IndieWebCamp before:
Consider first organizing a Homebrew Website Club meetup. It's a lot less work, and will help you get experience with planning and organizing IndieWeb events. It's also a good way to begin to help seed local attendance for a bigger camp.
Note: You need at least 5 participants (at least 4 in-person) to have a meaningful IndieWebCamp (learned from past successful IndieWebCamps). If you cannot get 5+ people together locally, consider organizing an IndieWebCamp Online instead, or keep organizing regular Homebrew Website Club meetups until you grow your local community large enough that 5 or more of them will commit to participating in an IndieWebCamp.
Before
To organize an IndieWebCamp, you need:
2-4 organizers - in practice that's worked best.

only 1 organizer means more chance (almost certainly) things will get dropped on the floor, and the event will likely not happen, or have minimal (<5) participants. Organize a HWC instead.
Co-organizers help keep mutual motivation going, everyone encourages everyone else. And it really helps to divide up roles.
At least one detail-oriented co-organizer. If that's not you, get one. If you lack one, it's unlikely to succeed.
At least one onsite co-organizer (or someone who works at the organization hosting the venue).
Thus 2 is the minimum viable: 1 for physical venue stuffs, 1 for detail-oriented virtual stuffs. Avoid making that the same person as it will likely burn them out.
A third organizer should be exceptionally people-friendly, preferably outgoing and highly emotionally intelligent to handle outreach, getting volunteers (and speakers if any), and coordinating volunteers before and during the Camp/Summit!
4 is what 2011 had
More than 4 hasn't happened in practice.

Simple wiki page with the year and city. Start with just minimal notes and questions, e.g. see the first version of 2014/NYC.

If your event is multiple days, have notations for what portion people will attend for.

Divide up key organizing responsibilities (venue, sponsors, food, tables/chairs, volunteers)
Venue with network access (donated / sponsored)
Accessibility consider both physical and mental disabilities that might prevent or deter individuals from deciding to attend your event. Check your chosen venue has an accessibility statement/section with sufficient details for attendees who may need to know in advance if they can physically access the venue. Summarize and link to accessibility details on the event page See Berlin 2019 for an example.
Family-Friendliness consider if the venue permits minors. IndieWebCamps are open to interested parties of all ages, but some venues may have specific rules or restrictions. IndieWebCamps have not historically provided a specific child program or supervision. Organizers may choose to do this but there are legal concerns which must be considered.

kid related or child care (note if available upon request (e.g. [1]), make preparations for all day both days)

Sponsors, either dedicated (see recent IndieWebCamps for an explicit list) or via open_collective, for:

food
travel assistance (see 2016.indieweb.org example)

Update wiki page as more is known, including creating stub subpages

details: Where (address), When (start time, end time)
include a subheading Participating that has links to:

Session proposals
Schedule grid
Demos

event cover image - use a photo of the venue, preferably recognizable (note: please avoid re-using the old 2014 icon/avatar grid)
Categorize the pages by including [[Category: IndieWebCamp CITY YEAR]], replacing the city and year.

Announce it! Once the venue & date are locked down, and there's a decent main wiki page for the event, announce it!

Ideally, publicly announce/broadcast a newly created IndieWebCamp just after a current IndieWebCamp where participants had a great time and are in the mood to look forward to another IndieWebCamp, and the folks watching remotely may feel particularly compelled to want to go in person to the next one.

YYYY.indieweb.org/cityname indie event page - setup an indie event page for folks to RSVP to and with an area for ticketing
Venue code of conduct. Check with your venue and see if they have their own Code of Conduct. For example when events are organized in Mozilla spaces we add both Codes of Conduct to the wiki.
Ticketing - setup a way to RSVP via a ticketing system like Tito or brownpapertickets

See the #Ticketing section below for details — this is project of its own

Optional: More event tracking - feel free to also manually POSSE the event to Facebook or other event tracking systems to help folks who use such systems to keep track of the event and invite others
Track venue capacity, waitlist if necessary
Remind Attendees, send out some sort of notification/email/text to all attendees and remind them of the event in advance.
COVID precautions
This section is a stub, please help expand it.
Please review the Safer In-person Gatherings Toolkit and implement precautions to help keep attendees safer. This is also an important accessibility consideration to be inclusive of the immunocompromised and disabled.
In the US, check local sewage & wastewater data as a gauge of virus levels in the area:
You can also check local county health department sites for case numbers. Previously, the CDC tracked transmission with Community Transmission levels but unfortunately that stopped with the end of the public health emergency 2023-05-11.
Brainstorming: in-person IWCs, fund daily rapid tests for all participants, perhaps IWC branded KN95 masks for folks, complimentary N95 masks as well for all participants
Examples
Examples of precautions and policies from other organizations and meetings:
TPAC 2023: https://www.w3.org/2023/09/TPAC/health.html
recommends masking in all public places 72 hours before the event
recommends taking a rapid antigen test before your departure
recommends masking during your entire travel journey
requires attendees to wear a mask in all common spaces and meeting rooms
offers KN95 and N95 masks at event registration
requires daily COVID rapid antigen test kits and provides the tests to attendees
encourages notifying them of positive tests for contact tracing and other assistance
Ticketing
Open Collective
Open Collective has the ability to handle event ticketing, and now that we've moved all expenses to Open Collective this is the easiest option for handling the finances.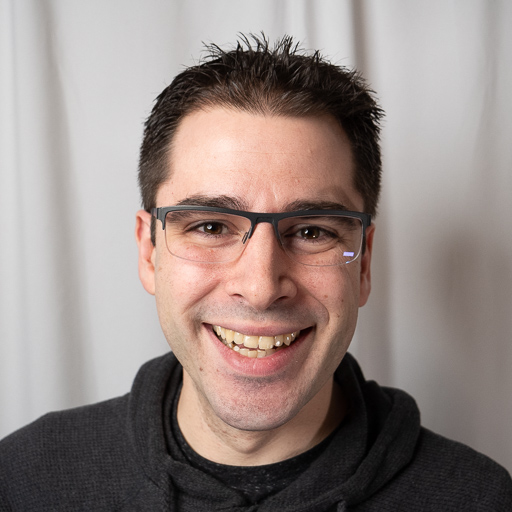 Aaron Parecki's goal for 2021 is to not run any event finances through his bank accounts.
Tito
RECOMMENDATION: IndieWeb has its own Tito account (indiewebcamp). Creating events on it will mean there can be year-after-year data even when organisers change. Please reach out in the meta chat channel to people who can grant you access and help setting it up!
When using the IndieWeb Tito account it is the easiest to clone an existing event rather than create a new event. Check that the event you are cloning comes with the ticketing options you want to offer beforehand.

To clone an event, click into the event admin interface, then choose **Customize**, then the **Duplicate Event** button will appear in the top right corner

After you make a ticket you need to add questions before making the ticket live

You need to add questions for event attendance, preference for displaying their RSVP, and to indicate reading the code of conduct. You can add optional questions about a person's url,

Click on data collection in ti.to. It is under the Features tab in the left side bar.
Click on add a question.
Use checkbox(es) for codes of conduct.
Add links to the required code of conduct(s). Check to see if your venue requires signing their own CoC or guidelines. Ti.to used markdown. For example:

[IndieWeb Code of Conduct](https://indieweb.org/code-of-conduct)
[Mozilla Participation Guidelines](https://www.mozilla.org/en-US/about/governance/policies/participation/)

In the question options add a descriptor for each document participants must read and sign.
Make sure to select all tickets
Make the Code of Conduct question mandatory
Use a single line entry question to ask for a person's url. Leave this question as optional.
Create a select box question called "Would you like to be shown on the public guest list?"

Put "Yes, show me on the guest list" and then "No, hide me from the guest list" in the Question Options box.
Make this question mandatory.
Assign it to all tickets.

Use the checkbox for event days (Friday night social meetup, Saturday Conference, Sunday HackDay, etc). You do not need to assign this question to remote tickets.

Options for Tito ticketing:

What is the venue capacity?

You should set the number of available tickets to something slightly higher to account for no-shows.

Do you want to charge for tickets?

This can help reduce the no-show rate

Do you want to accept contributions to the sponsorship fund via Tito?

e.g. a "Support the IndieWeb" ticket
Coordinate with Aaron Parecki on getting access to the funds

Will you be running a travel assistance program and want to accept contributions via Tito?

Note this requires several months of advance planning in order to have time to book travel for people far enough in advance

... more Tito instructions
Venue Tips
Know the availability of power, think about extension cords
Ask about a Code of Conduct or Community Guidelines. Add to your wiki page
Learn the security policies.
Map out the route to both the venue and the rooms. Develop signage. You can download an example Sketch file from Github
Ask about guest wifi and if usernames and passwords will be needed
map the routes from public transporation
Keynotes
Here are some notes about Keynotes at IWC/Ss so far:
IWS has had 4+ keynotes recently. IWCs as of 2019 have 1-2 keynotes
it could be a 10-15 minute keynote without any slides. "Keynote" usually comes with a context of "lots of hours of preparation" which we should explicitly dispell
Keynotes are fairly new (the past few years only)
They are not required
The current recommendation is to contact other/previous organisers of IWCs and ask how they organised their keynotes.
The presenter(s) do not need to be there in person, remote keynotes are also acceptable (recommendation: test the setup with the presenter in advance to make sure everyone is comfortable with the technology and it all works)
Catering
If you are catering food for an IndieWebCamp, be sure to arrange and confirm any catering orders before the camp, as close to the camp date as possible so you can provide a reasonably accurate estimate of the number of folks that will be present.
For sustainability reasons, organizers of the past several IndieWebSummits have opted to only sponsor vegetarian food options (with vegan options), we recommend doing the same for your IndieWebCamp.
Packing
See: IndieWebCamp kit for a list of items to consider ordering beforehand
Stuff to bring (doubtful a venue has, thus see IndieWebCamp kit)
Nametags
Large Postit notes/papers for scheduling
Stickers
Stuff to borrow from a venue (and bring if they lack)
Surge Protectors/Power Strips/Extension Cords - We all need power, and best to make it easy to secure.
Displayport Adapter
Markers
Video streaming kit and microphones.
During
When actually doing the IndieWebCamp, you need to at least do:
Open the event by pointing out Code of Conduct and identifying reporting mechanism
venue tables/chairs/projectors/whiteboards/session grid setup
food/snack/coffee delivery (or bring in)
pay for expenses via open_collective (recommended)
do the Introductions session

as part of this show and present the code of conduct, also point out points of contact.
make sure you have a number of volunteers who are available throughout the event as points of contact and who have listed themselves on that page for reference.

organize sync-up for lunches/dinners/coffee
take photos
run the intro/demos session
set up Session grid with links to Etherpads
direct participants to How to take notes during IndieWebCamp
...
introduce day 2 and encourage posting of hackday project goals
try to make at least a small improvement to your own site
regroup everyone for demos and kick it off by showing a brief demo yourself (set a good example)
run demos
Closing Session
thank everyone for coming
thank the venue and the sponsors
remind everyone to please help clean-up the venue cleaner than they found it
last thing before starting clean-up:

announce upcoming IndieWebCamp events in-person! Both already scheduled, and especially any IndieWebCamps with recently confirmed venues and dates.

organize collaborative cleanup and return venue to a cleaner state than when you showed up
Tips
Tips for having a better, more effective, enlightening, productive, inspiring IndieWebCamp experience. Please share yours in === subheads === !
((stub section))
Teaching
Try to get a feel for the general experience level of the participants. Should there be an introductory session to microformats? Did people just drop in because they want to start running their own website?
Sitting down with people who are new to the web can be extremely beneficial for more experienced developers. When was the last time you had to explain closing HTML tags? Or how to change the font size of some text? This will also enable people to better understand the hurdles others face when they first try to start their own website.
Teaching can be your hackday goal. Maybe you do not get anything done on your own site, but someone else gets their first domain and self-written page of HTML online!
You might have to offer teaching someone. If they say they don't want to keep you from your own project, make it clear to them that you do not mind. Keep lowering the bar.
Enable people to ask questions
People might not want to ask questions when they see everyone being busy with personal projects during hackday. Try to break the ice for them by having more seasoned people stand up and declare what they will help with. Let it be clear that they do not mind being interrupted with questions.
Are there any people willing to help setting up HTTPS? Are they willing to make time? Let them call this out. Or maybe there are people who have extensive experience with WordPress? And others are just getting started having their own website and have chosen to use WordPress? Point them at each other.
After
Immediately after (or during if you can keep up)
upload & post photos on the wiki
make sure session Etherpads are captured into session notes archives pages on the wiki. See Etherpad: Archiving IndieWebCamp notes
apply information learned from sessions to topical pages on the wiki
Evening after the IndieWebCamp has ended:
Post publicly about upcoming IndieWebCamp events! in-person! Both already scheduled, and make a separate post for each additional newly confirmed IndieWebCamp (i.e. recently confirmed venues and dates). Direct the excitement from the completed event into looking forward to the next IndieWebCamps!
That same evening or within a few days at most!
Thank Attendees, send out some sort of notification/email/text to all attendees summarizing all the awesomeness at the event and ways they can continue participating (chat, upcoming events, newsletter etc.)
Upload videos from the sessions
FAQ
Why is there a high bar for registering
Q: Who is IndieWebCamp for?
Personal site passion. IndieWebCamp is focused on the IndieWeb and those that are passionate about it firsthand.

Are you passionate about having & using your own website for your identity and your content?
Then IndieWebCamp may be for you!

Having a personal site. Having a personal site shows that you're willing to invest the few minutes it takes to buy a domain and set it up. Want to but don't know how? Check out Getting Started. Which brings us to:
Interested in learning. IndieWebCamp is for folks hungry to learn about how to make themselves even more independent on the web.

One measure of a desire to learn is, do you have the time and patience to read? Check out the Getting Started page as an example.
Beyond reading, another measure of the desire to learn is to practice what you've learned. Did you try following the steps in Getting Started? Which brings us to:

Ok asking for help. IndieWebCamp is a community which partly means we help each other out, which definitely means that asking for help is strongly encouraged!

Are you ok with asking for help?
Did you get stuck with any part of Getting Started?
Did you ask in our Chat Forum?
If you're in one of the cities they happen, did you come to Homebrew Website Club to get started?
We are building a community of people who are comfortable with admitting they don't know everything, and thus actively ask questions. Which is also another indicator of interested in learning.

Setting up IndieAuth. This takes mere minutes, with the help of Getting Started, and if you get stuck, our chat forum. By spending just a few minutes setting up your site with IndieAuth, you demonstrate that there's a much better chance you will be productive for several hours at IndieWebCamp, both with working on your own site, and hopefully with collaborating with other such creators as well!
Adding yourself to the wiki. This also takes mere minutes, and very importantly demonstrates that you are willing to make at least small edits to the wiki.

IndieWebCamp as a community thrives and depends on community contributions of time:

to setup and run IndieWebCamps
to lead and participate in sessions
to take collaborative notes in Etherpad
but most importantly, to contribute to our community wiki.

By wikifying, yourself, session notes, and helping improve subject matter pages, you demonstrate that you're not only interested in the IndieWeb, but in IndieWebCamp as a community, and that commitment to community is important to us.
If that's not your thing, that's ok too, you may use all of the resources on the IndieWebCamp wiki for free, CC0, because that's how strongly we believe in this community.
We do want you to benefit from the wiki, regardless of whether you contribute to the wiki or not.
IndieWebCamps events themselves are specifically for this community, for those that believe in contributing to and helping to grow an intentional positive community, and enjoy doing so.
Update IndieWebCamp Template
Update this template to include your camp when you've at least locked down a date, venue, and 2+ co-organizers:
See Also