remote participation
From IndieWeb
This article is a stub. You can help the IndieWeb wiki by expanding it.

remote participation refers to good practices for enabling people to take part in IndieWebCamp events at a different location and collaboration across locations.
Equipment
Summary
For remote participation at events, the built-in camera and microphone on laptops or mobile devices is usually not sufficient. To get a better quality link between locations, a separate camera with a microphone designed to pick up sound in larger spaces is needed.
For individuals
Minimum recommended hardware for an individual joining a remote event
laptop with a camera

built-in microphones are best optimized to pick up a single person sitting directly in front of the laptop, and won't work well for groups
Helpful for an individual
Headphones/headset with microphone (helps reduce/eliminate echoes/feedback)
For a room
Helpful for a site/room with multiple people: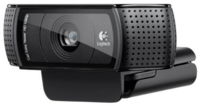 To get better sound from the remote participants, either hook up the computer to a TV and use the built-in speakers, or get some nice external speakers such as the Bose Soundlink Bluetooth speaker.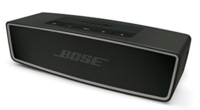 Alternately a good external speaker/mic for conference will work, such as the Jabra Speak 510.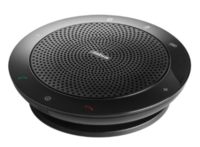 Past Experience
Please collect notes and experiences from remote participation at past IndieWebCamp events. Both organizers as well as participants are encouraged to document what they used and how well it worked.
IndieWebCamp Portland 2012
IndieWebCamp SF 2014
We used the Logitech HD Pro Webcam C920 at IndieWebCamp SF 2014 with several remote participants, all of who said they had no trouble seeing and hearing what was happening in the room.
IndieWebCamp NYC 2018
Main Room
In the main room, we used an iPhone with the Jabra Speak to livestream the intros and demos. This was a one-way stream. This worked best when the iPhone was about 8 feet from the presenter and TV. When the iPhone was in the back of the room the slides on the TV were barely visible.
Small Breakout Room
The small breakout room had a laptop running Google Hangouts On Air (a Hangouts chat that also publishes to YouTube), with a wide-angle USB webcam and a USB microphone run to the table. The audio and video of the room came out well, but the computer was pretty far away from the table and also didn't have good speakers so we weren't really able to interact with the remote people.
Large Breakout Room
The large breakout room used the venue's Bluejeans account for remote participants to join. This provided a good quality audio and video experience remotely, but we were not set up to be able to record those meetings. Instead, we recorded the room using the iPhone/Jabra pair used in the main room. The speakers in the room were good enough that the remote participants audio comes through okay in the recording from the room.
IndieWebCamp Utrecht 2019
Utrecht was the second IWC to use Zoom.
Main Room
For the welcome, Keynote and intros we used an iPad to host the session connected to a Jabra 510 for audio, and put everything else through one laptop which had a 1080p external webcam (Aukey) connected to it for better video of the speaker who shared the screen through Zoom which meant their video should also have been displayed.
For the final demos we connected one laptop to the projector and everyone else shared their screen via Zoom to this laptop which was ideal for the remote participants (better than the one demo which used the iPad to record the projector screen).
Feedback
Used two Zoom accounts hosting sessions from iPads with Bluetooth table microphones
joining sessions remotely was very easy since the Zoom links were all on the schedule grid, so it was easy to pop in to each session
the two main spaces were adjacent to each other with no sound barrier, so it was really difficult to hear people over the background chatter of the other room
the video quality on day 1 was really bad, assuming because of bandwidth limitations at the venue? (Need to confirm)
one iPad kept disconnecting and when it reconnected it would join muted. The settings indicated this should not happen. The recordings from this room were not archived by Zoom.
the demos were enjoyable to watch, and went very smoothly with people sharing their screens into the Zoom meeting
Instructions
Zoom
Hangouts Live and YouTube
Note: Hangouts Live will be going away in the near future so this is no longer a good option.
Instructions for setting up Hangouts Live to also publish to YouTube using a Chromebook.
Being a Chromebook, user logins on the device are tied to a Google account. The logged in user's Google account must be able to act as the IndieWebCamp YouTube User in order to create Hangouts on Air events that stream to YouTube and then to join the Hangouts room to begin streaming.
TODO: document how to give a YouTube account permission to act as IndieWebCamp. Marty McGuire: I remember it taking several tries.
TODO: document with screenshots how to create the live event, fill out details, and begin streaming via Hangouts.

Note: joining the Hangout via the Chrome browser with the Hangouts plugin works, but using the Hangouts app does not.
Once an event is up and streaming has begun, there are two URLs to make available:
YouTube live URL - for one-way streaming and for watching after the event
Hangouts URL - for two-way participants
Requirements
There are two different environments we need remote participation and streaming in. Intros/keynotes/demos, and remote participation in sessions. Typically we only broadcast the intros/keynotes/demos, whereas with sessions it's more helpful if remote people can participate in the discussions. These settings are quite different from each other so it's useful to consider them separately.
Broadcast Sessions
Requirements:
high quality audio of the presenter
grab the presenter's screen to show on the recording (example)

switching between presenters needs to be able to happen very quickly

video camera of the presenter

the microphone needs to be fixed position, not a headset or lavaliere, since there are a lot of people who demo in a row very quickly

stream to YouTube, which enables YouTube to save the recording (this means no post-production work is required later)
bonus feature: record locally as a backup in case the internet connection goes down
Remote Participation
Archiving
Videos from sessions should be saved to archive.org and linked to from session pages.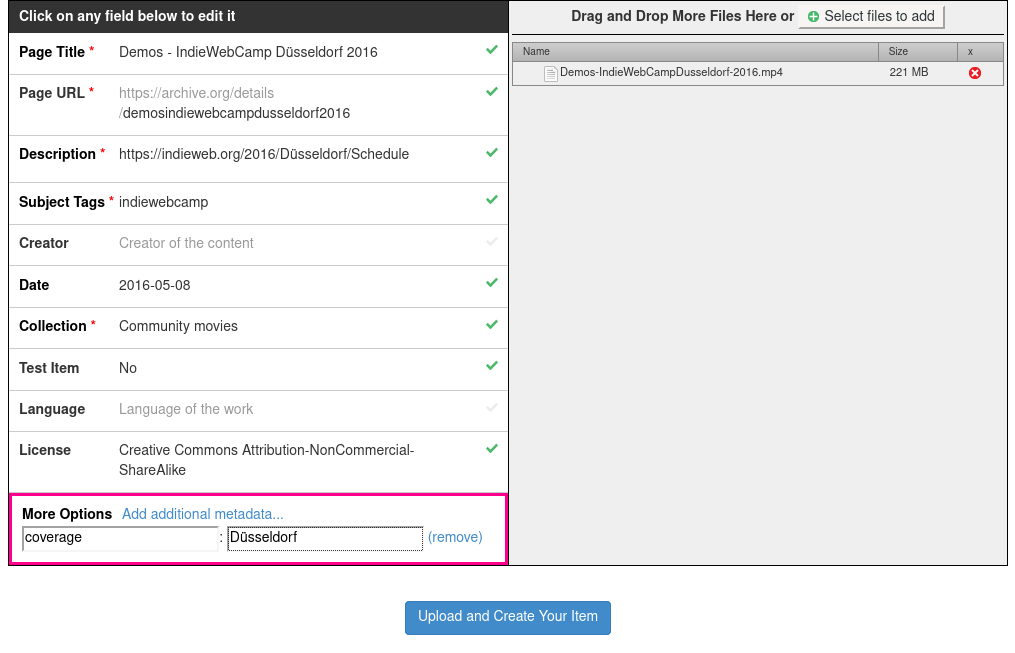 Upload settings:
Name should match the format: "(Session Name) - IndieWebCamp (City) (Year)"

e.g. "Travel Data & Posts - IndieWebCamp Düsseldorf 2019"

The default URL generated from the name is fine
add a tag "indiewebcamp"
License: Creative Commons, Allow Remixing, Prohibit Commercial Use, Share Alike
See Also