year in review
From IndieWeb
This article is a stub. You can help the IndieWeb wiki by expanding it.

Year in Review is a feature on some silos (like Facebook) as well as being a special kind of article on some IndieWeb sites that summarizes important aspects of the past year. In some sense these posts are derivative of and similar to handwritten letters that families might include in annual holiday cards sent to families and friends detailing their major annual updates.
How to
How to update
IndieWeb Examples
IndieWebCamp
Zoetica Ebb
Zoetica Ebb published a "Year in Review for 2015:
Eric Meyer
Eric A. Meyer has been posting "Year in Review" posts since at least 2015:
which itself discusses Facebook's feature of the same name.
Ben Werdmuller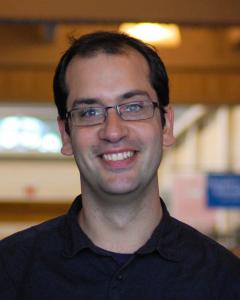 Ben Werdmüller has been posting "Year in Review" posts since at least 2015:
Ariel Waldman
Ariel Waldman published a "Year in Review for 2015:
Willow Bl00
Willow Bl00 published a "Year in Review for 2015:
Chris Aldrich
Chris Aldrich published an IndieWeb-specific "Year in Review" on his anniversary
Aaron Parecki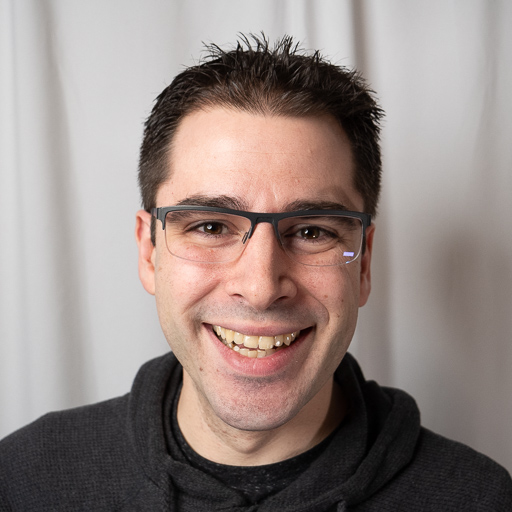 Aaron Parecki published a Year in Review post for 2017
Gregor Morrill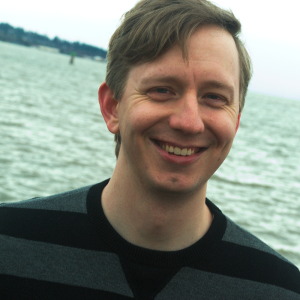 gRegor Morrill published a post with some of his 2017 highlights
Jeremy Keith
Jeremy Keith published 2018 in numbers which details the number of posts and lots of rich data about his website (along with sparklines). The bottom of his post also includes links to several others' Year in Review articles.
Jeremy Cherfas
Jeremy Cherfas published his Annual Report: 2018, which includes some indieweb-related observations.
Silo Examples
Facebook
Facebook has a "Your Year in Review" feature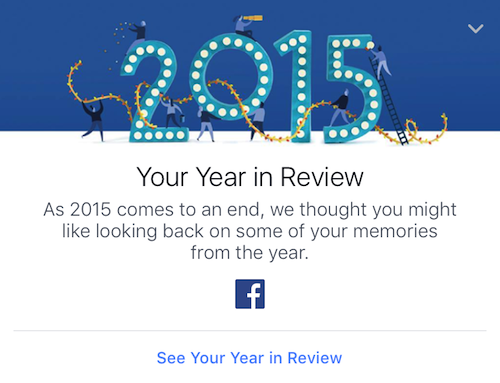 Year in review prompt on your Facebook timeline, screenshot from Eric Meyer's post.
GoodReads
Goodreads gives users a "Year in Books" that recaps their year's reading progress of what they read as well as the books they finished. Typically email reminders are sent out in early December, but the review page auto refreshes based on data updates at future times. Example: https://www.goodreads.com/user/year_in_books/2018?int=YYiB18_sa
Pocket
Pocket regularly emails out (semi-private, but shareable) links to users to recap how many words they read during the year and the rough equivalent in number of books. They also advertise most popularly bookmarked articles and other discovery related features. Here's an example of one such year in review post from
Chris Aldrich
See also: https://boffosocko.com/2018/12/28/chris-aldrichs-year-in-pocket/
Strava
Strava annually creates a "Year in Sport" film for your profile, go to the year.strava.com to view it, e.g.:
Uber
Uber emailed out a "2018 year in review" on 2019-01-04 that was nearly devoid of content.
Number of days since joining Uber, end of year rider rating - neither of which are specific to just last year
The rest of their email was about *their* overall year in review (not personal at all)
Swarm
Can be accessed here: https://www.swarmapp.com/user/year-in-review/2018
Shows counts for check-ins, categories and New Places. Then below that there is a map showing all check-ins and top 5 lists of categories and places.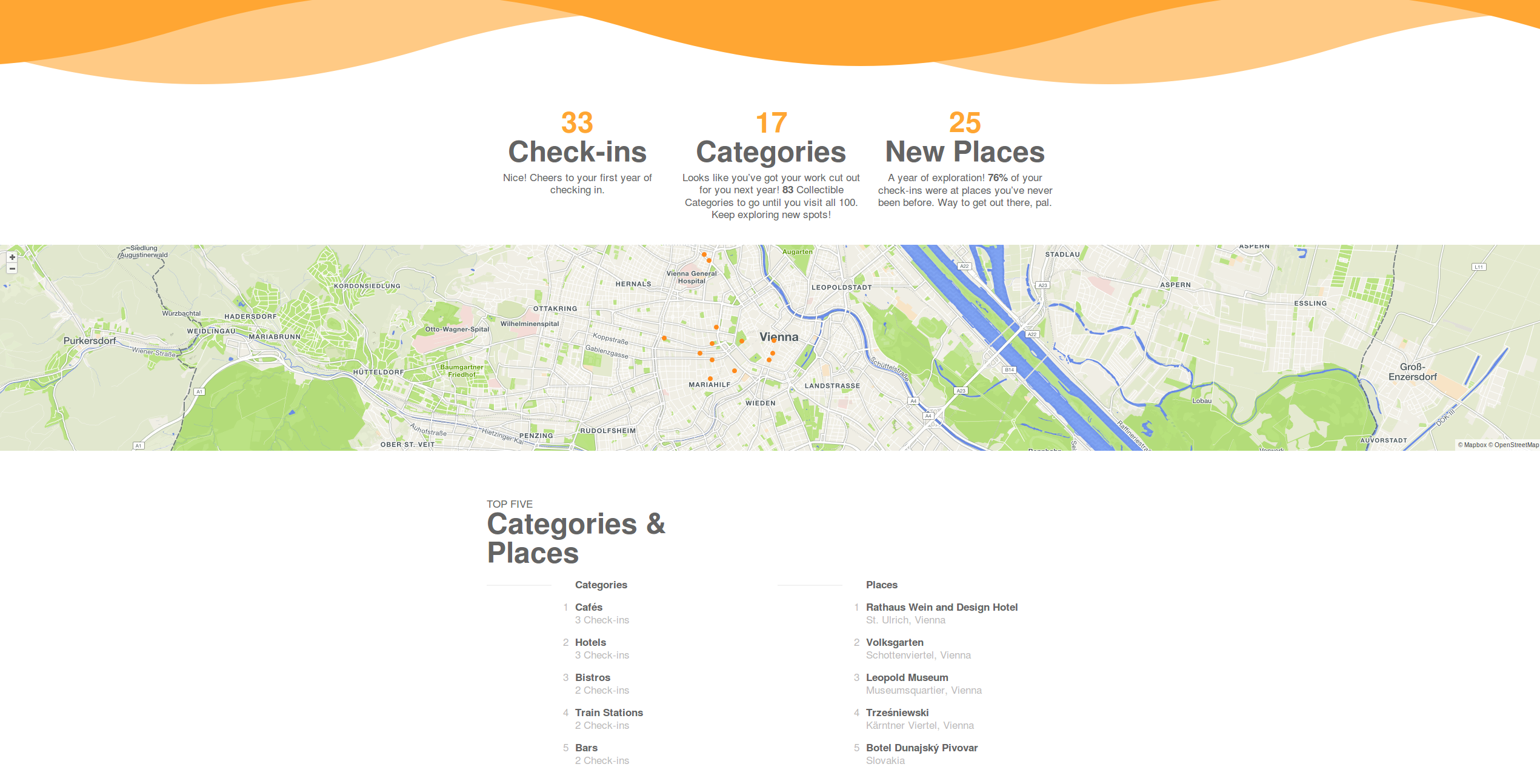 See Also