Jetpack
From IndieWeb
This article is a stub. You can help the IndieWeb wiki by expanding it.
Jetpack is an opensource WordPress plugin that adds many site management tools including visitor stats, security services, performance improvements, and syndication options. Jetpack functionality is pre-built into WordPress.com hosted websites.
The development version of the plugin can be found on Github.
Features
POSSE using Jetpack Publicize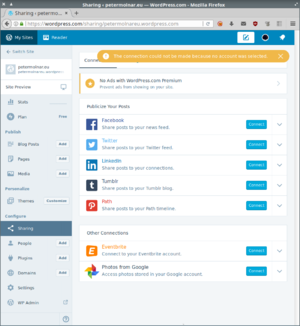 Jetpack includes a Publicize function which one can use to POSSE to a variety of silos (Facebook, Twitter, Google+, LinkedIn, Tumblr, and Path) with minimal configuration required. It also has excessive and clear documentation.
Its dashboard can be found at http://example.com/wp-admin/options-general.php?page=sharing by replacing example.com with your personal domain name.
Issues
Jetpack will stick in open graph material in your header that you may not want.
The Jetpack share buttons are not compliant with IndieWeb themes as they add the social share buttons inside of the p-content. This creates display issues in social readers.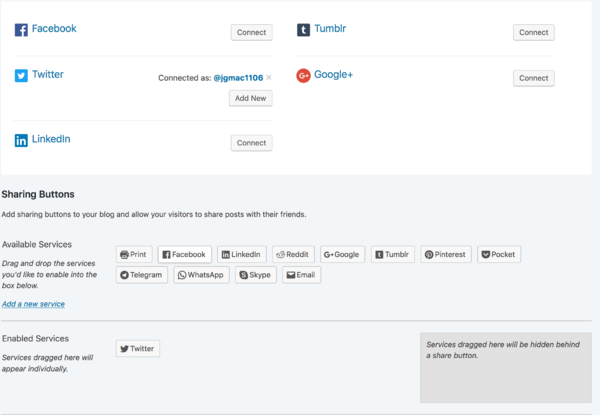 See Also