Koype
From IndieWeb
Koype is an open-source project that aims to provide a one-stop shop for those looking for a single-tenant Web service to own-your-data.
The project is currently still underway and an example of the single tenant site is available at v2.jacky.wtf. The source code is at git.jacky.wtf. See https://koype.net for more information about the project.
Initial Launch
For its first release (v0.1.0), Koype aims to have the following features:
Features
Koype aims to ship with loads of IndieWeb specific features as well as some other protocols and standards that allow other platforms to interact with it. Despite having everything in it, it'll allow for external configuration pointing to allow for plurality of the building blocks used by Koype.
Webmention Sending and Receiving
Status: working on
Koype provides an internal system for processing and handling WebMentions. There's a dashboard to view incoming webmentions.
Sub Features
Add listing/record of outgoing webmentions - currently visible on jobs page
Searching by:
Blocking by

source domains (regex)
source types (regex)

Permitting a fixed list of types to be shown
IndieAuth Provider
Status: (baseline), (alt)
Koype provides an in-built IndieAuth system for authenticating the site against remote services. It also provides support for swapping out the in-built system for a third-party service like IndieLogin or Fortress.
Address Book
Status: in progress
Koype allows for one to store h-card information about people in a lightweight fashion using Micropub. For ease of use, immediately searchable attributes are stored to the database. Everything else is stored to longer term storage (the object storage system). This makes it easy to look up people in the future and mention them when appropriate.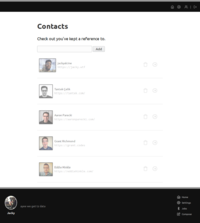 Sub Features
Post Type
Koype has support for the following post types:
Planned Post Types
The following are post types that are on the list of things to support but aren't being actively worked on as of yet.
Progress Log
2018.10
03: IndieAuth support has implemented with 100% coverage. Will fail aggressively if client application does not emit h-x-app or h-app information.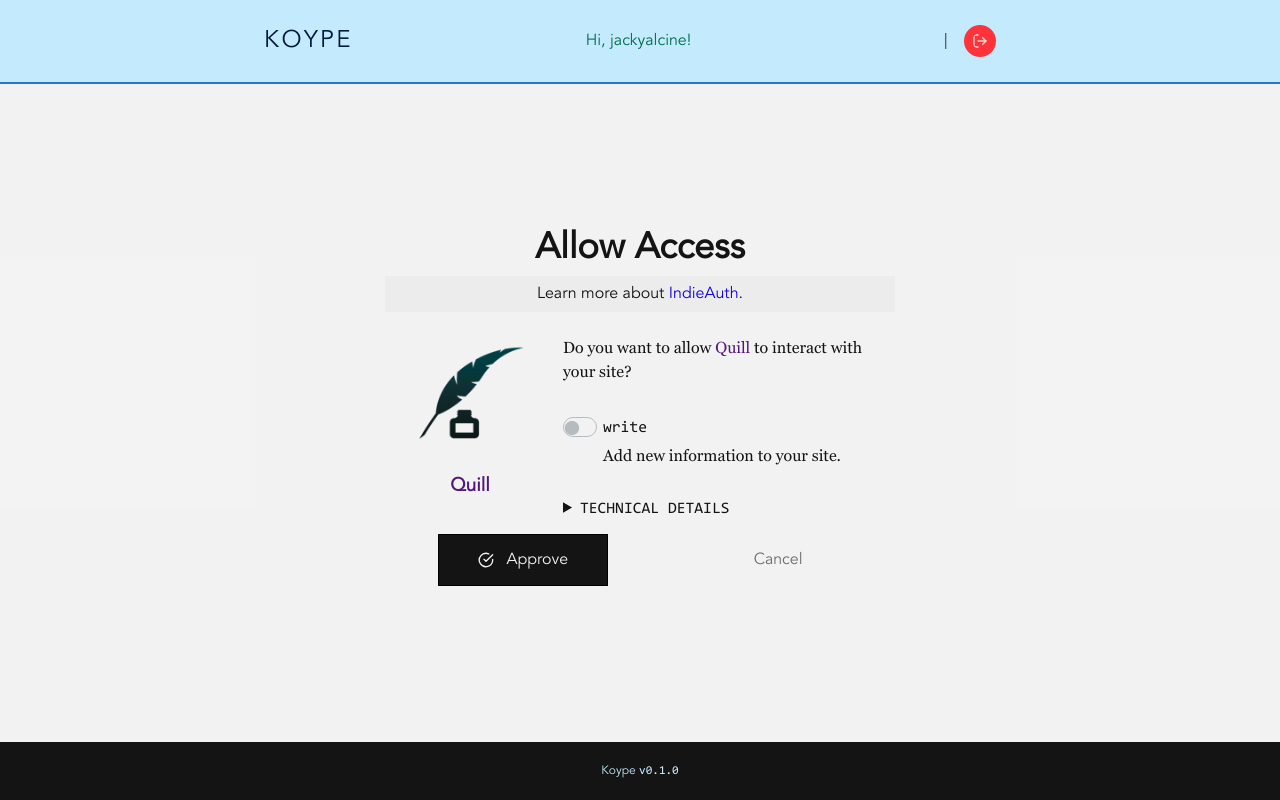 10: Baseline Micropub support is underway. Plans on how storage of entries is still lightly in the air.
26: Post-type detection is provided.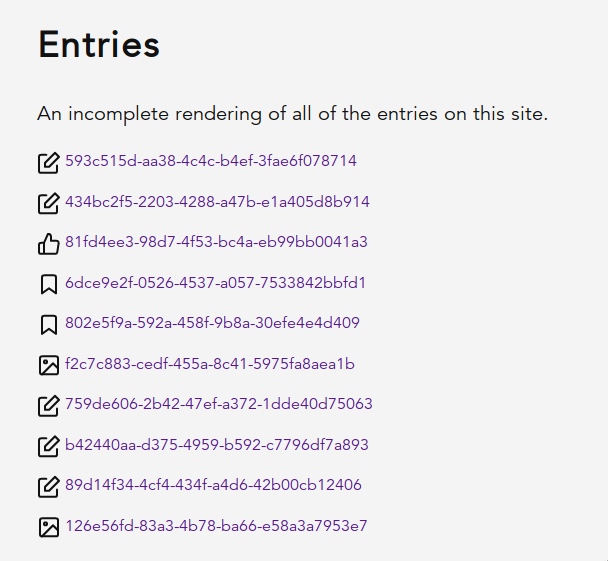 27: Automatic sign-in support for applications under the user's choosing.
2018.11
 

30: Solidified design of posts
 

Screenshots
These are screen captures from the test suite taken on January 15, 2019.
Login page

Setup page
Settings page
See Also