User:Tantek.com
From IndieWeb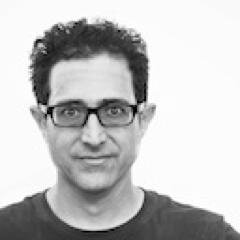 Tantek Çelik
Tantek Çelik is the co-founder of IndieWebCamp and works on open web standards at Mozilla.
inbox
I'm collecting requests from IRC here when they're something I can't handle quickly and immediately. Roughly FIFO, feel free to re-arrange if you have reasons to suggest a specific prioritization
document existing Webmention sender/receiver interop beyond Webmention specification as minimal W3C Notes in (new if needed) https://tantek.com/github repos. Minimal preamble/intro/abstract, conformance classes (publishers, receivers), what publishers should do (list 3 impls that do, link to more), what receivers should do (list 3 impls that do, link to more). minimize overlap between Notes.
blog about, describe, how to do notification first design and text only design
... add here
Or tinbox << scratch an itch today! to add it here:
---
cognitive reload 2014/reposts#Repost_presentation, brainstorm markup expected to achieve that presentation, add said markup explicitly to repost#Brainstorming, link to that from 2014/reposts#Repost_presentation as a For Follow-up See Repost Brainstorming
brain dump two #indieweb ideas (location at vs about, checkin how to markup) to the wiki from https://chat.indieweb.org/2016-10-24#t1477349895913000 and https://chat.indieweb.org/2016-10-25#t1477425283318000 then blog about both!
add to http://microformats.org/wiki/h-feed new "Backward Compatibility" section with subsections "Publisher Compatibility" and "Parser Compatibility" (like in h-card), documenting classic hAtom "hfeed" classes for publisher compat, and the corollary for Parser Compat with additional class names per https://github.com/kevinmarks/mf2py/commit/9c7ba2c051292b5dbce2a6e9378fcec46e20a94d Blogger and WordPress defaults inside hfeed
consider updating various projects indieweb support/compat sections to IndieWeb Friendly section with subsections similar to Falcon#IndieWeb_Friendly, e.g. GNU_social#IndieWeb_Compatibility (how should we archive past services Spreadly and App.net's former support?)
write-up and expand note#How_to
reflect on what it means to "standardize federation"
reflect on what building blocks could use improved tutorials for implementing, e.g. like this tutorial
Update tantek/contact add to homescreen script for iOS10 from https://github.com/cubiq/add-to-homescreen
update RSVPs display markup/linking to link directly to indie RSVPs (maybe with the going checkmark / interested asterisk etc.?)
write a speaker's agreement addendum: If site information about the event, talks, speakers requires JS to view, the speaker is granted a CC-by license to republish any/all event site information so that it does not require JS to view.
keep processing https://www.youtube.com/watch?v=ufBLI6bB9sg for adding to: Loqi#IndieWeb_x_Loqi_Dominate_the_Day
write an mf2 to indieweb version of this article, showing which minimal, typical, maximal properties to use for which effects in indieweb posts and interactions: https://moz.com/blog/meta-data-templates-123
figure out how to implement delegation on his site so he can have others post for / as him, things like the indie event for HWC SF.
move https://github.com/tantek/post-type-discovery into the indieweb organization, especially to enable moving ptd.spec.indieweb.org onto a new server with auto-deploy stuff set up and aaronpk needs admin access to the repo to do that
Broken: try https://indieweb.org/Instagram#Single_Photo_Bookmarklet and either deprecate & document errors, or attempt to quickly fix it
Atom feed: drop likes, because even fallback content apparently causes poor UX in feed consumers like some micro.blog clients. Write up how this is a good example of Atom / AS1 failure to be extensible, and this unsuitable for evolving social web interactions
---
my indie web setup
All auto-POSSEing also automatically adds syndication links to my posts. For manual POSSE copies, I have to edit my posts to add syndication links.
silo posting
In general I treat silos as building blocks for my own indie web architecture. They're just another [LEGO] brick in the wall as it were.
However there are some content types that I still post to silos, and am using a PESETAS architecture with two destinations as a stopgap / copying mechanism.
My hope is that by aggregating my silo posting into just two destinations like that, especially Tumblr with a microformats2 supporting theme, that as I add support for content types like photos, video, metrics, jams to my own site, it will be easier to port over past content to my site for historical reference.
Silos I'm using without a copy destination (in alphabetical order):
Foursquare - I treat my Foursquare checkins as semi-private to friends on that silo, and thus I don't have a public PESETAS setup for it. I'm hoping to skip the PESETAS/PESOS step with checkins and implement native checkins directly on my site, and POSSE them out to Foursquare (as Ben Werdmuller does with idno).
GitHub - I use GitHub for both some of my own open source projects, and to contribute to others. I have a redirect url of http://tantek.com/github setup for now just so I can use URLs with a domain I control. This solution has restrictions/limitations, yet is still a stepping stone:

I am dependent on github's URL design for now - whatever they put after /tantek, I have to support after /github on my site.
I can delay design of my own non-vendor/silo-specific path (e.g. /source instead of /github) until the point in time when I feel like doing so.
I should eventually host my own source/issues/gists etc for all the usual reasons why
At that point, I can figure out the URL design of a generic source path (e.g. /source instead of /github), and implement the redirects from /github to /source (or whatever).

PBWorks - I have a wiki (AKA PBWiki) hosted there via redirect URL of http://tantek.com/w/ - and again, hope to skip the PESETAS/PESOS step and directly switch to wiki pages on my own site.
Past silos, which I either no longer post to, or have not really bothered with in a while:
my indie web projects
Stuff I've written to advance the Indie Web (and runs live on tantek.com) some of which you may be able to re-use hopefully for your own IndieWeb site!
need help with
Things I'm either stuck on, have been unable to make progress on, or appear to be taking me too long to get to that I'd welcome help with.
everything #indieweb_community - if you see something in the "indieweb community" list below you think you could help with, go ahead and let me know on IRC (!tell tantek ...) that you're working on it and go for it - no need to ask, just give me a heads-up and start (maybe add it to your own User page too per wikifying). Thanks!
itches
These are roughly ordered itches, which may/often translate into specific working on items, but may also be large/challenging enough to generate a number of building block working on items.
working on
Rough order I'm trying to follow when working on things:
Things to wiki
Things to blog
Things to design
Things to code
to enable others, myself
Particular things I'm working on for IndieWebCamp and my own site. As well as Itches.
personal site functionality
Personal indieweb site functionality (adding to tantek.com) using my own personal content publishing software Falcon
High level goals:
Replace all usage of Twitter with using my own website instead

This means implementing all Twitter#Features that I commonly use, in a simplified form, faster, and better, in Falcon
Replace all usage of Facebook with using my own website instead. Key use-cases:
Then similarly replace all other #silo_posting.
indieweb community
Community things I'm working on - which I welcome help and collaboration on, up to and including taking charge, though I'd like to at least contribute
blog post about 2015-commitments
goal: document how to use your indieweb site instead of your Tumblr

fully document all explicit Tumblr post types (from their UI) and then:

indie web equivalent posts - pages specific to those post types
"How to Markup" for each such post type
"How to POSSE" for each, listing Tumblr with instructions how to explicitly use correct Tumblr post type

document How to Import from Tumblr into specific (implied?) indieweb post types with markup fidelity per "How to Markup" instructions for each.
How to backfeed interactions on your Tumblr POSSE copies back to your indie posts (including Bridgy option / github issue)

continue documenting vouch
document seamless reply-interface (UI) needs and plan: indie-action webaction markup, indie-config, [1], web component, x-tag etc. from IndieWebCamp UK 2014
fix location wiki page definition, add h-entry p-location h-geo p-latitude (p-longitude) example markup
iterate on IndieMark, at least detail specification of Level 3 (every axis), since more people are now pointing at IndieMark[2]
create geo-tagging wiki article with at least a stub and link to location
document IndieWebCamp 2014 Cambridge demos similar to 2014/UK/Demos
process h-card#Issues - blocking several indieweb community member personal use-cases
read Open Source, Teamin' Up, The Stack, and Looking Forward (including comments) and:
expand invitation based on brainstorm in IRC re: POSSEing, backfeeding, proxying etc.
Document using dated permalinks (from IRC) for both archive.org search enabling (recovering 404d links), and longevity, perhaps on permalink design.
Add slides, video, etc. links of PdF IndieWeb talk to https://pdf14.hackpad.com/Save-the-Internet-Keynotes-Zb58Z1QFrJq
IndieWebCamp 2014 NYC - blogging about it afterwards.
CASSIS - update all NewBase60 code to be cc0 (it's good enough, and Will Norris needs it for his Go port!)
projects - continue significant update per projects#About_This_Page
link-preview - something standard for silos to implement (in addition to all their variant site-specific approaches) when providing link previews of my permalinks
code-of-conduct - fairly done, worth reviewing/iterating periodically. Keeping here in this list until indiewebcamp shows consistent diverse participation.
review and simplify comments presentation display to remove conditionals that overlap/wrap in odd places (collected 2014-049)
add some test examples for ellipsizing here: https://github.com/tantek/cassis/issues/14 (collected 2014-049)
And these too which need to get integrated by priority order into Falcon Working On / Itches sections:
citation UI - to provide simple copy/paste UI for citing posts (articles (done), notes, other) from my site.
webactions - to achieve and exceed UX parity with Twitter's UI on notes on my own site
wiki - I'd like to implement static-file based wiki-like editing/versioning functionality on the static pages on my site, perhaps with explicit "save" edits posted to my updates as d - diff, edit, change posts.
... adding more here
to-do - help with other IndieWeb community to-do items
community projects
Other community projects that I contribute to to help enable the Indie Web and everyone owning their own data.
previously
I used to contribute to these too:
http://activitystrea.ms/ - formats for sharing "activities", largely defunct except for a low value mailing list (google group). See ActivityStreams on this wiki for latest thinking.
http://federatedsocialweb.net/ - community/forum for discussing how to federate among indie web (and other) sites. Started a slow death after W3C took it over. Now just a noisy W3C mailing list populated mostly by armchair architects.
skills
I am comfortable with the following indieweb creator skills:
coding (HTML, microformats, CSS, some javascript/PHP)
information architecture (taxonomy, hierarchy)
URL design
interaction design
I am working on learning better:
copywriting
typography
visual design
want to work especially with
visual designers - especially those who have an indieweb presence and want to discuss coding and information architecture improvements.
UX designers - can never work with too many UX folks.
good writers/bloggers
type nerds. who doesn't?
figured out
Things I feel like I've figured out pretty well, have shipped on my own site, can depend on, and am available to help explain to others.
completed
Things from the above lists that I actually completed!
scratchpads
See Also