2021/Create
Jump to navigation
Jump to search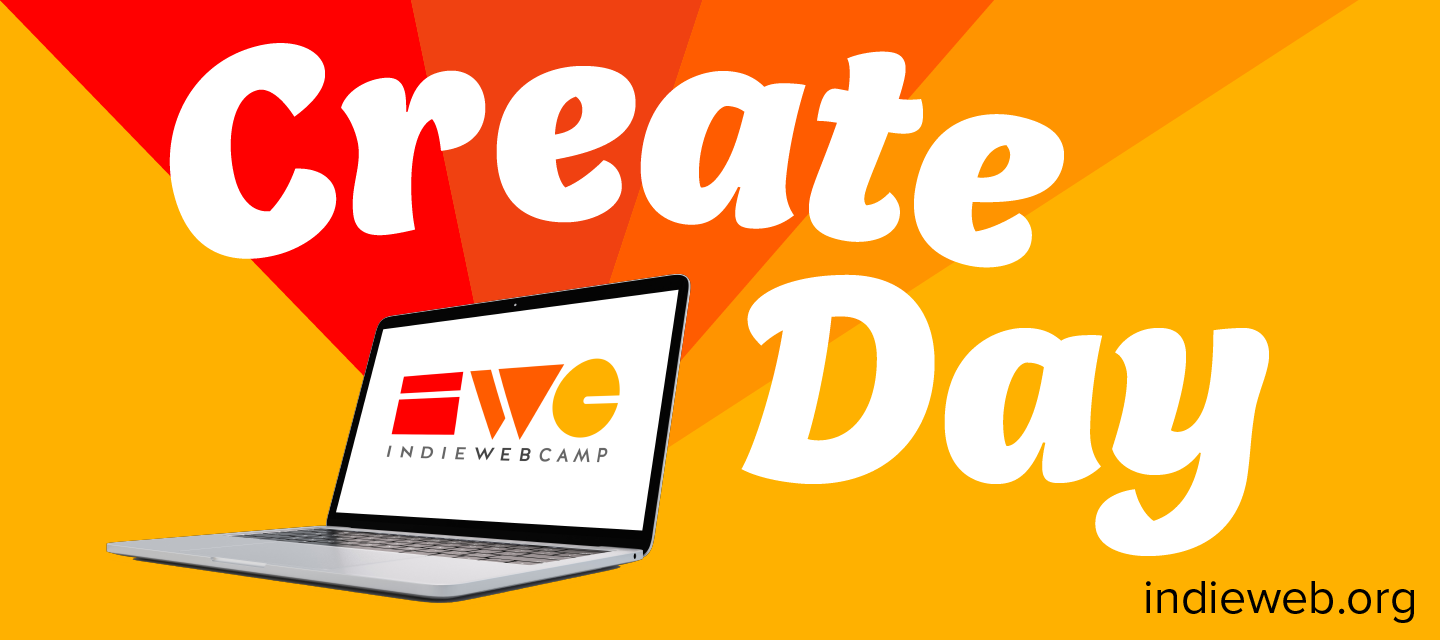 💻🎪 IndieWeb Create Day 2021 was a series of one day IndieWebCamps for community members to gather online and create together, on , , and .
Event Pages
Participating, our Code of Conduct details, and photos on individual event pages:
Notes
Etherpad notes. Introductions and projects that people worked on and demonstrated!
Organizing
Organizers
Posts
Posts about IndieWebCamp Create Day:
Tweets
Pre-Camp
Create Day
Post-Camp
Sponsors
We welcome individuals, organizations, and companies that would like to help sponsor our volunteer-driven camps. For more details, see: How to sponsor IndieWebCamp
Previously
IndieWebCamps
See Also